sonos sonos One (Gen 2) - Voice Controlled Smart Speaker with Amazon Alexa Built-in - Black
read more
1 min ago
This is what 2019's European Parliament may look like
The European Parliament has published a projection of what the European Parliament may look like from 2019 until 2024. It projects that the Grand Coalition -- the two largest centrist groups the European People's Party (EPP) and the Progressive Alliance of Socialists and Democrats (S&D) -- have lost a total of 81 seats to smaller parties.
While the Alliance of Liberals and Democrats for Europe and Renaissance (ALDE&R) -- which includes French President Emmanuel Macron's La République En Marche party -- has picked up 33 seats.
The Greens have been predicted to have picked up 19 seats, while the Euroskeptic political group Europe of Freedom and Direct Democracy (EFDD) -- which comprises of Germany's far-right Alternative for Germany (AfD) and Brexit campaigner Nigel Farage -- has gained 14 seats.
Note: This is based on what Parliament previously looked like, which means seats and political groups could change.
A projection of the European Parliament for 2019-2024.
European Parliament
19 min ago
Le Pen says Macron's only choice now is to dissolve the National Assembly
Following the announcement that the National Rally was set to finish on top in France, its president Marine Le Pen appeared triumphant in a speech, calling for President Emmanuel Macon to dissolve parliament.
"He has no other choice to dissolve the National Assembly and choosing a voting system that is more democratic and finally representative of the real opinion of the country," Le Pen said.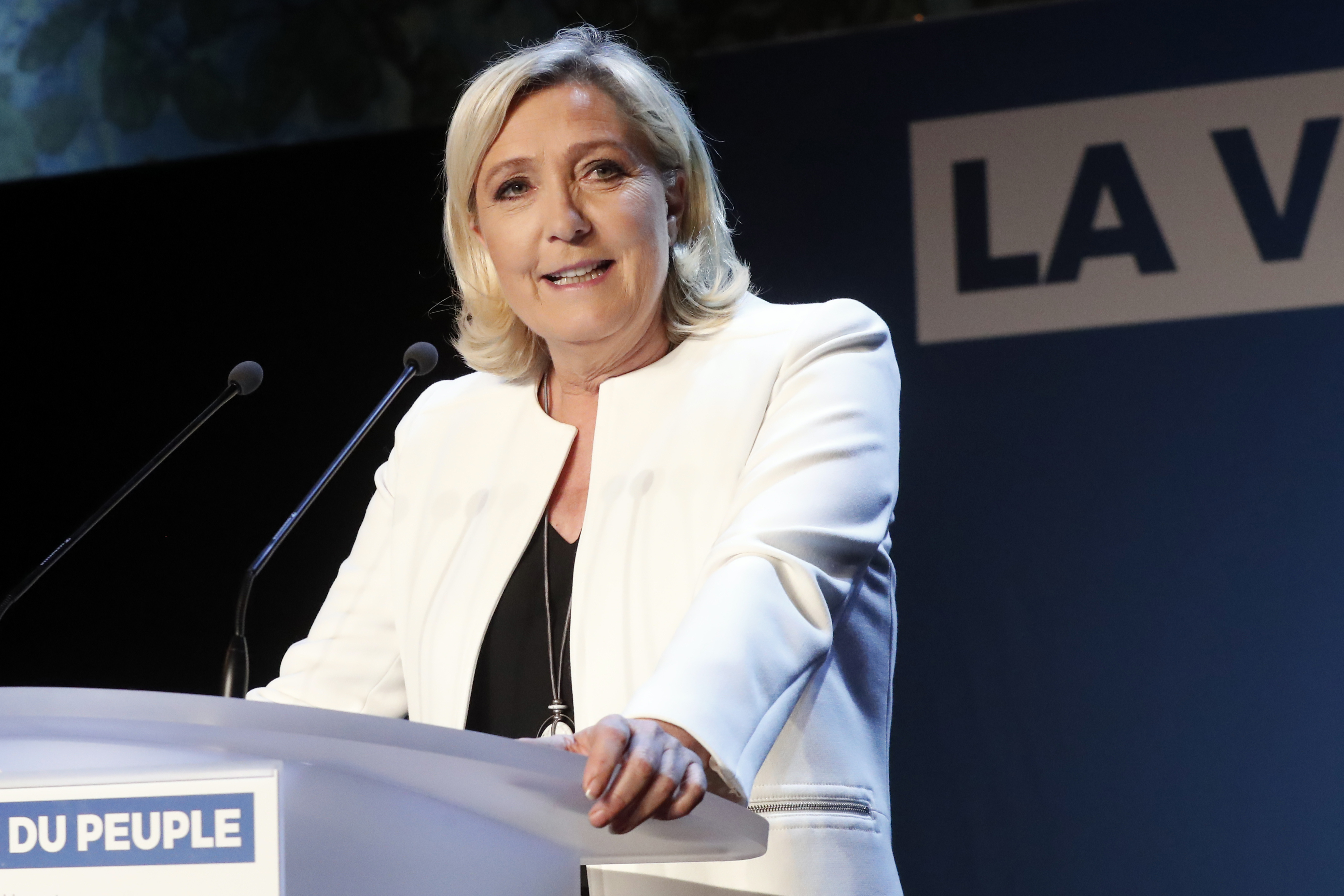 Far-right National Party leader Marine Le Pen delivers a speech at the campaign headquarters, Sunday, May 26.
Associated Press
Jordan Bardella, who's the leader of the National Rally, also spoke shortly after the estimates were announced -- calling it a "popular burst against the established power that suffers a real failure today."
"It's a lesson in humility for the president. Tonight, it's is him, and his policies, that are rejected," Bardella said, referring to Macron. "It shows the EU must radically change its economic, social and migration policies."
53 min ago
Highest voter turnout in the EU elections in 20 years, according to preliminary results
The European Parliament has said that this year's election will be the highest in at least 20 years at 51%, according to preliminary results.
That's based on 27 EU countries, which excludes the UK. Pending on the UK's turnout, the turnout could be between 49-52%.
47 min ago
French populists come out on top -- exit polls
Marine Le Pen's populist National Rally party has come out on top in the European elections in France, according to exit polls. Those results will be a major blow to pro-EU President Emmanuel Macron and his party La République En Marche.
Le Pen's National Rally is estimated to have received 23.2% of the vote, while Macron's received 21.9%.
Le Pen was Macron's rival in the final round of the 2017 French presidential election. That election was seen a binary choice between the far-right and a pro-European.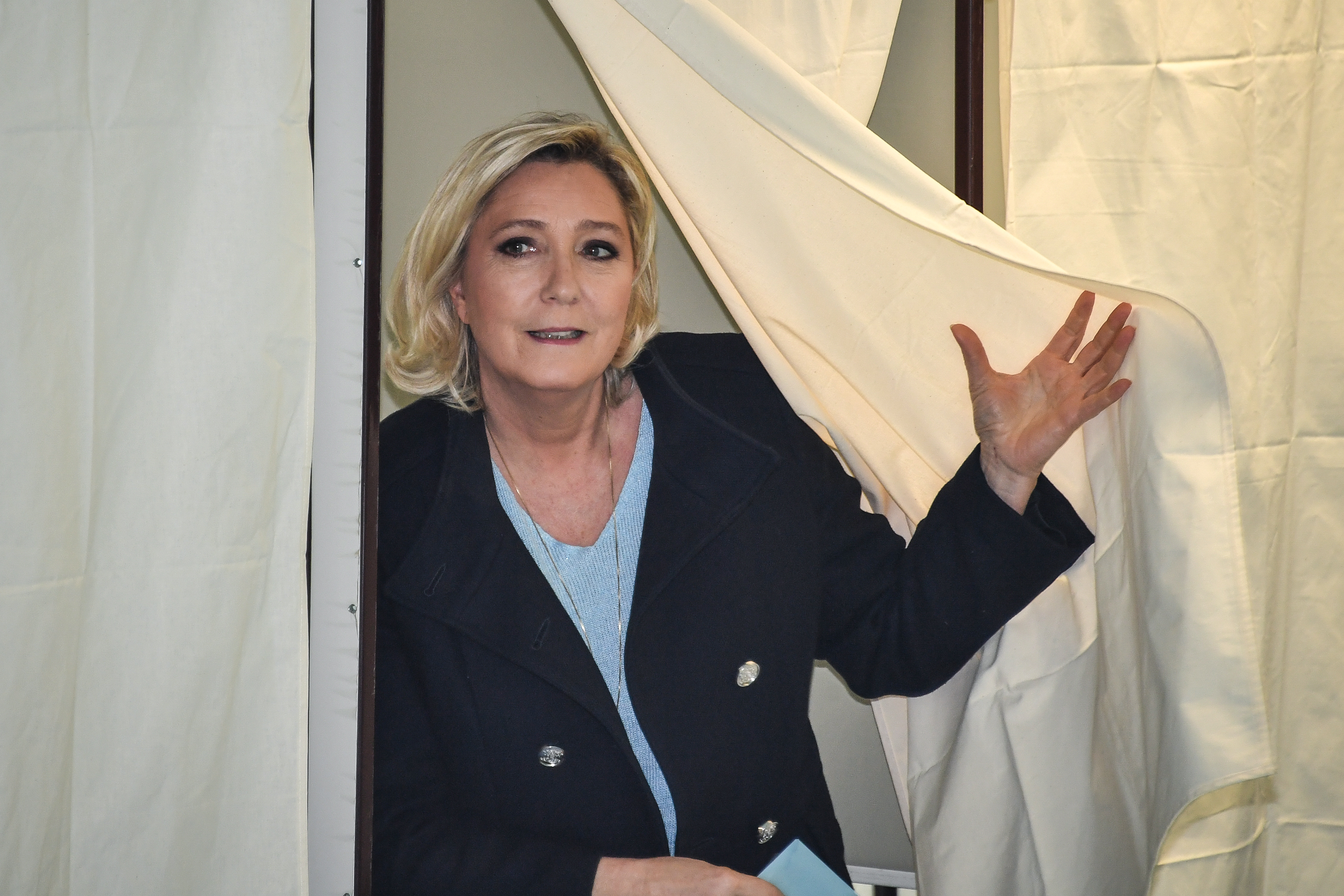 French far-right National Rally president Le Pen leaves the polling booth to cast her vote for the European Parliament.
DENIS CHARLET/AFP/Getty Images
sonos sonos One (Gen 2) - Voice Controlled Smart Speaker with Amazon Alexa Built-in - Black
read more
1 hr 18 min ago
Ireland's Green Party to take its first seats in EU parliament in 20 years
Ireland's Green Party has also made big gains this year, according to estimates provided by the EU. They party is set to take the first seats it's held in the EU parliament in 20 years.
Meanwhile, Taoisearch Leo Varadkar's Fine Gael Party (FG) is leading estimates with 29% of votes -- which is double the amount of support that any other party has received.
Ireland will be allocated a total of 11 seats in parliament, however once the UK leaves the EU it will increase to 13.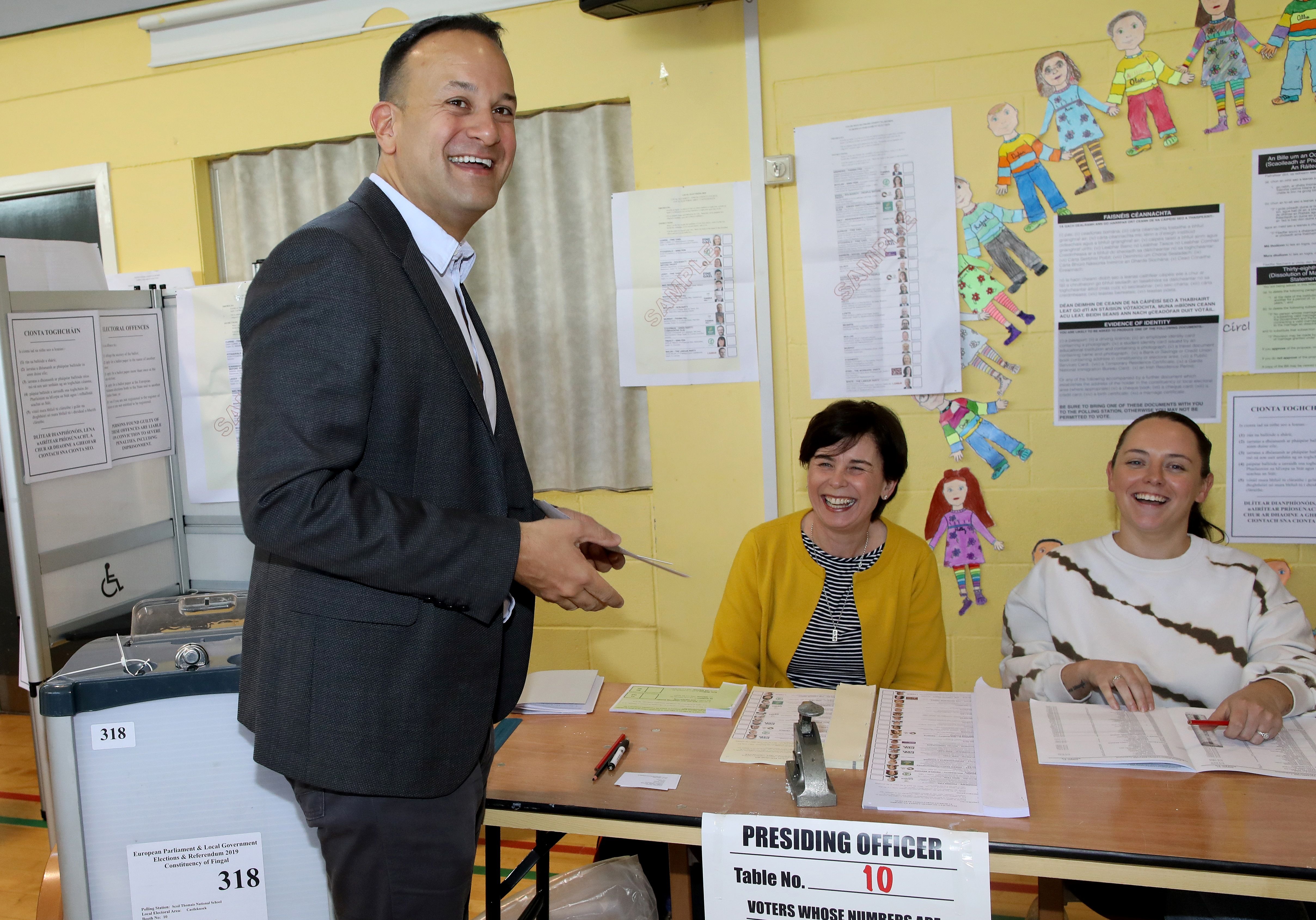 Leo Varadkar pictured on May 24 as he prepared to vote in the European Elections.
PAUL FAITH/AFP/Getty Images
1 hr 40 min ago
Populists fare badly in the Netherlands
As previously projected, Dutch Labor Party PvDa of European Commission Vice President Frans Timmermans is coming first in the Netherlands at 18.10%. That's double the amount of votes it received in the 2014 EU election.
It's a surprise victory for Timmermans, whose Euroskeptic challenger Thierry Baudet -- who has been described as the "suave new face of Dutch right-wing populism" -- had been topping the polls in this year's election.
Meanwhile Prime Minister Mark Rutte's Party for Freedom and Democracy (VVD) has received 15%, the centrist Christian Democratic Appeal (CDA) received 12.30% and Baudet's far-right Forum for Democracy (FvD) is fourth at 11%.
Voter turnout was also higher this year in the Netherlands, according to statistics published by the European Parliament. See what turnout has been like since 1979 below:
Voter turnout by year in the Netherlands
European Parliament
2 hr ago
Greens surge in Germany a 'signal for climate protection'
Germany's Greens have celebrated to their surge in the Germany polls in the European parliamentary elections by calling it a "signal for more climate protection."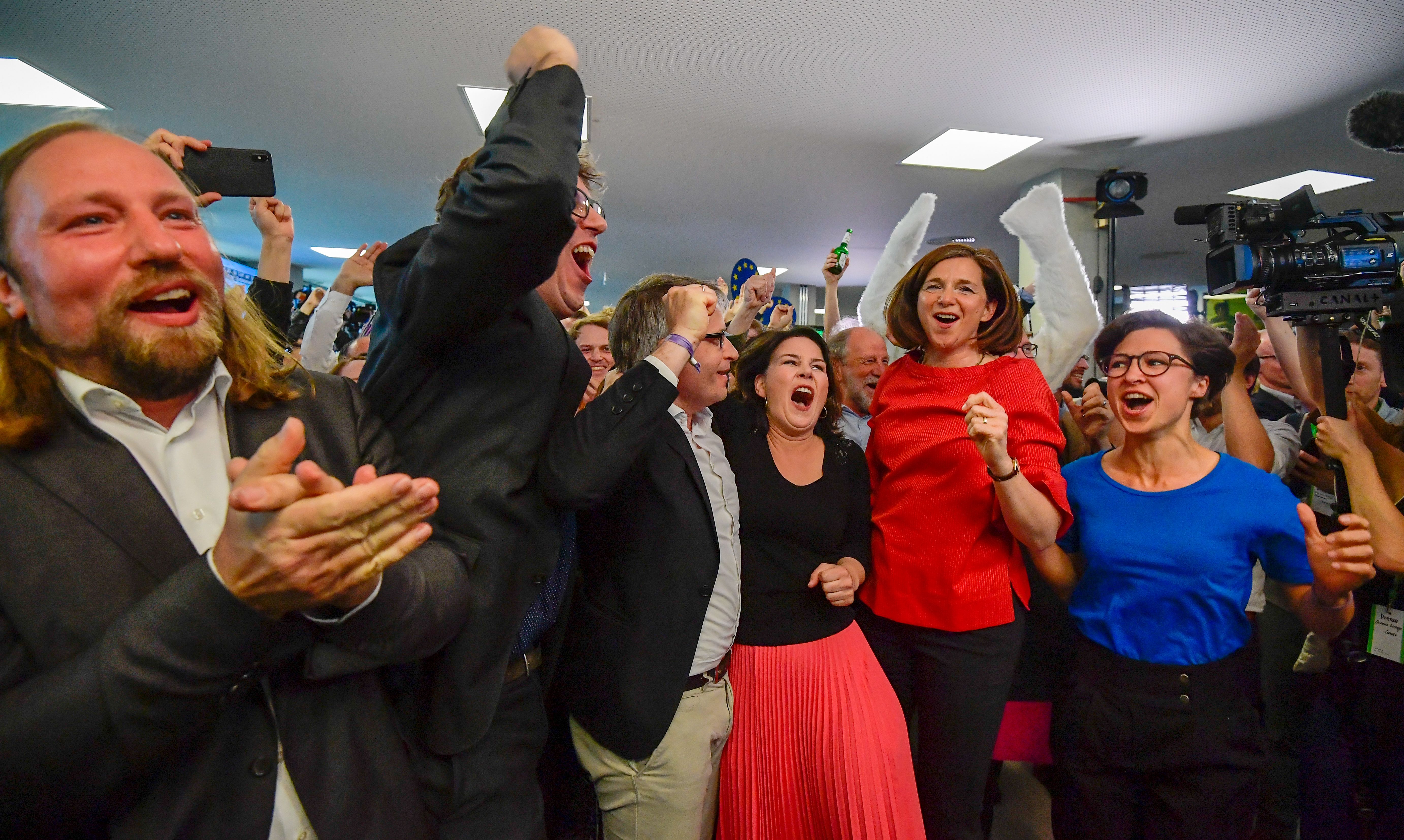 The Greens celebrate as exit poll are announced on public broadcast TV stations during the election evening on May 26
TOBIAS SCHWARZ/AFP/Getty Images
Sven Giegold, a MEP from the party said the Greens would "carry the voice of the climate movement from the streets to Parliament and work for European cohesion."
"Today was a Sunday for future, it was an election of choice and people have chosen climate control and a