sonos sonos One (Gen 2) - Voice Controlled Smart Speaker with Amazon Alexa Built-in - Black
read more
33 min ago
Why Steve Bullock thinks he can win over
Trump
voters
From CNN's Dan Merica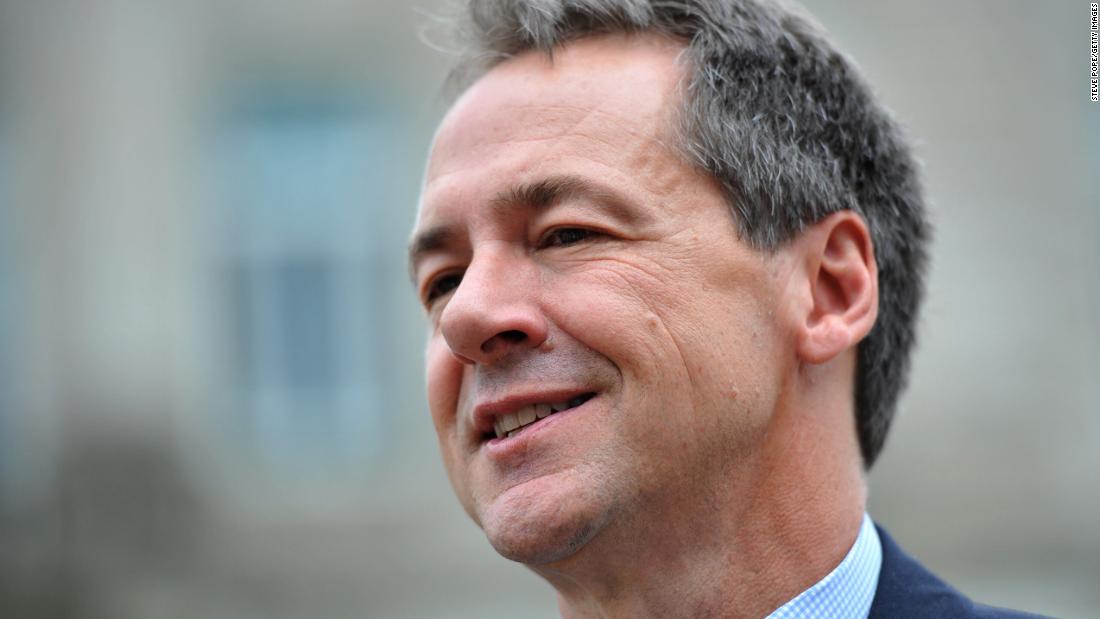 Montana Gov. Steve Bullock, a candidate who got into the race in mid-May, far later than most of his competitors, has a clear goal: Convince Democratic voters that the way to beat President Donald Trump is by nominating a Democrat who has been successful in a state that overwhelmingly supported the President in 2016.
So far, though, that argument has not been resonating. Bullock failed to qualify for the first Democratic debate. And though the governor qualified for the debate in July, he looks unlikely to qualify for the Democratic National Committee debate in September.
Bullock is a two-term governor from Montana: He won his first term in 2012, but his calling card came when he – as a Democrat – won reelection in 2016, the same year Donald Trump won Montana by 23%. 
Bullock is a lifelong Montanan, a fact he has highlighted throughout this campaign. He first ran for office in 2000, when he lost the Democratic primary for Montana attorney general. Bullock entered private practice after that loss -- including a stint working in Washington, D.C. -- before he ran, this time successfully, for attorney general in 2008. After one term as attorney general, Bullock successfully ran to become Montana's governor in 2012.
While Bullock is a more moderate Democrat – taking positions that, in large part, reflect his state's electorate – the governor has been a leader on campaign finance reform. He also entered the 2020 race late because he worried that a presidential campaign would imperil his successful campaign to expand Medicaid in Montana.
Bullock's campaign has focused intently on Iowa, where the governor and his team believe his brand of liberalism can resonate with rural voters throughout the state. Most polls, however, have the governor at 1% in the state.
48 min ago
Here's what's at stake for Bullock and de Blasio
From CNN's Dan Merica
It's now or never for Montana Gov. Steve Bullock and New York Mayor Bill de Blasio.
Both men are struggling to gain traction in the 2020 race and facing the near certainty that they won't qualify for the Democratic National Committee's debate in September.
But the prospect of making the October debate could compel the two Democrats to forge on, so Bullock and de Blasio enter their respective CNN town halls on Sunday with a similar goal: Make a moment, seize on that moment and hope the unexpected happens and they jump in both polling and fundraising.
sonos sonos One (Gen 2) - Voice Controlled Smart Speaker with Amazon Alexa Built-in - Black
read more
It's happened before. South Bend, Indiana, Mayor Pete Buttigieg was a relative unknown when he headlined his first CNN town hall in March. But a well-reviewed performance, punctuated by a number of viral moments, boosted him in the polls and filled his campaign coffers, two things that de Blasio and Bullock would welcome.
Time is of the essence for the two Democratic executives. In order to qualify for the September debate, candidates must receive contributions from at least 130,000 individuals, coming from at least 400 unique donors in 20 or more states and reach 2% in at least four DNC-approved polls by August 28.
That may be too tall of a hill to climb for either candidate – neither appear to be anywhere close to either threshold.
58 min ago
CNN hosts town halls with Steve Bullock and Bill de Blasio tonight
From CNN's Caroline Kelly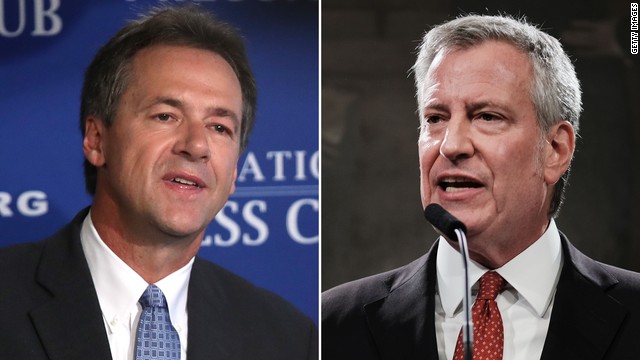 CNN will host town halls with Democratic presidential candidates Montana Gov. Steve Bullock and New York Mayor Bill de Blasio live from New York City tonight.
CNN's Alisyn Camerota will moderate the town hall with Bullock at 6 p.m. ET. CNN's Ana Cabrera will host the town hall with de Blasio at 7 p.m. ET.
About Bullock: He participated in the first night of CNN's recent Democratic debate late last month, during which he recounted losing his nephew to gun violence as well as described his background as a union-side labor negotiatorbefore becoming his state's attorney general.
About de Blasio: The New York mayor participated in the second night of the CNN Democratic debate last month, where he was pressed on his handling of Daniel Pantaleo, the New York police officer accused of fatally choking Eric Garner in July 2014, and sparred with