sonos sonos One (Gen 2) - Voice Controlled Smart Speaker with Amazon Alexa Built-in - Black
read more
33 min ago
These are Bullock's current positions on top voting issues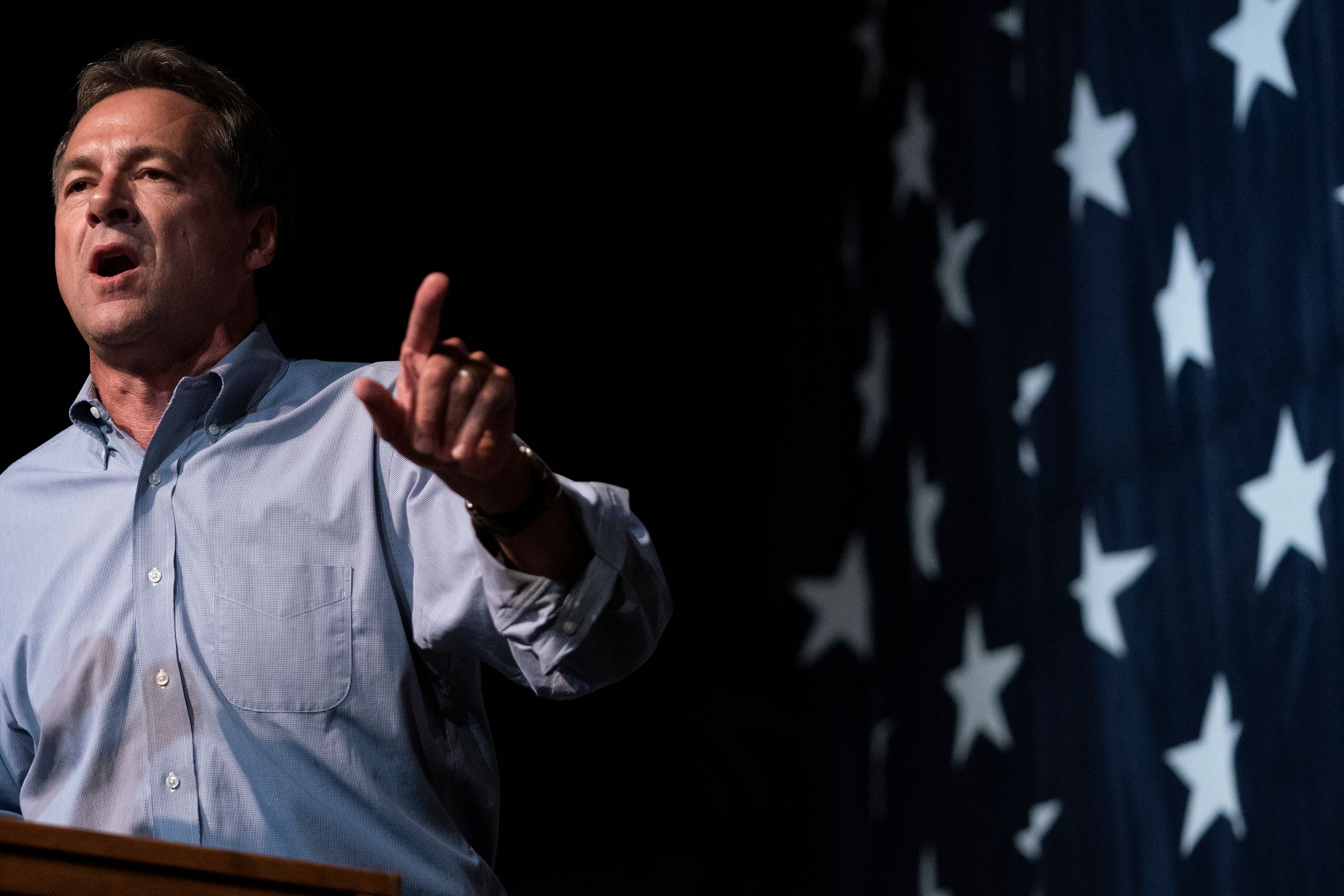 ALEX EDELMAN/AFP/Getty Images
Steve Bullock served as Montana's attorney general before being elected governor in 2012.
His presidential campaign announcement video highlighted his successful efforts to expand Medicaid, his support for same-sex marriage and his bipartisan effort to ban dark money from the state's politics.
Here's where the Democrat stands on key issues:
Climate crisis: Bullock has praised the Green New Deal, the broad plan to address renewable-energy infrastructure and climate change proposed by Rep. Alexandria Ocasio-Cortez of New York, for "building up conversation" on combating climate change, but he's stopped short of endorsing it. "We can do better with a more focused plan," he told The Washington Post in June. The governor supports rejoining the Paris climate accord, the landmark 2015 deal on global warming targets that Trump has pledged to abandon, and believes many of the goals can be achieved more quickly than outlined in the accord. Bullock believes the US can reach zero emissions before 2050.
The economy: The governor has said he would end Trump's trade war, which he says hurts rural communities. Bullock's campaign told The Atlantic that he now opposes how the Trans-Pacific Partnership — an 11-nation trade deal negotiated under Obama that the Trump administration has withdrawn from — was written. Still, a campaign spokesman told The Atlantic he believes the withdrawal has left America "on the sidelines." Bullock supports raising the federal minimum wage to $15 an hour.
Education: To make college affordable, Bullock has proposed freezing college tuition in Montana and floated reducing the federal student loan interest rate. He also supports expanding eligibility for Pell grants. Bullock has said he believes in providing a path so two-year college is "available for all" but noted in a May  "we've also got to recognize that not everybody's going to go to college," pushing instead for professionally recognized certificates and apprenticeships.
Health care: Bullock opposes Vermont Sen. Bernie Sanders' "Medicare for All" proposal, which would create a government-run health care plan and essentially eliminate the private insurance industry. Instead, Bullock says, the Affordable Care Act should be improved. He supports a buy-in public option for health care while keeping private insurance.
Immigration: Bullock has advocated continuing Obama-era protections for undocumented immigrants who were brought into the country as minors, and he is one of 11 governors who urged Congress in 2017 to support these immigrants. In 2018, after Trump signed a memo to send National Guard troops to the US-Mexico border, Bullock refused to deploy guardsmen.
Gun violence: Bullock supports banning so-called assault weapons and limiting access to high-capacity magazines. He supports universal background checks and so-called "red flag" laws, which allow families and police to petition a judge to temporarily block someone's access to firearms if there is credible concern they might hurt themselves or others. Additionally, he supports age minimums for those who can purchase firearms.
41 min ago
What you need to know about Bill de Blasio
From CNN's Dan Merica
 Stephen Maturen/Getty Images
New York City Mayor Bill de Blasio entered the Democratic presidential race hoping to convince voters that he, as the head of the nation's largest city, was the most accomplished progressive in the field of hopefuls.
De Blasio has seen more success than some – he qualified for both the June and July debates – but the mayor is still looking for a breakout moment to move him from the pack of candidates hovering under 1% support.
De Blasio has looked to tout a slate of policy wins in New York – namely guaranteeing universal pre-K and a $15 minimum wage – as examples of what he would do for the nation as president.
De Blasio has been mayor of New York since 2014, when he overwhelmingly won the office in the 2013 election. The mayor, in another convincing win, won reelection in 2017. Prior to being mayor, de Blasio was the city's public advocate and a member of the New York City Council.
The mayor has been far more aggressive than most of his opponents, regularly slamming other candidates for perceived missteps. His most frequent target is former Vice President Joe Biden, who the mayor has attacked for nostalgic comments about Southern segregationist senators and views on abortion.
The strategy has done little for the mayor, though, who looks unlikely to qualify for the Democratic National Committee debate in September.
49 min ago
Why Steve Bullock thinks he can win over
Trump
voters
From CNN's Dan Merica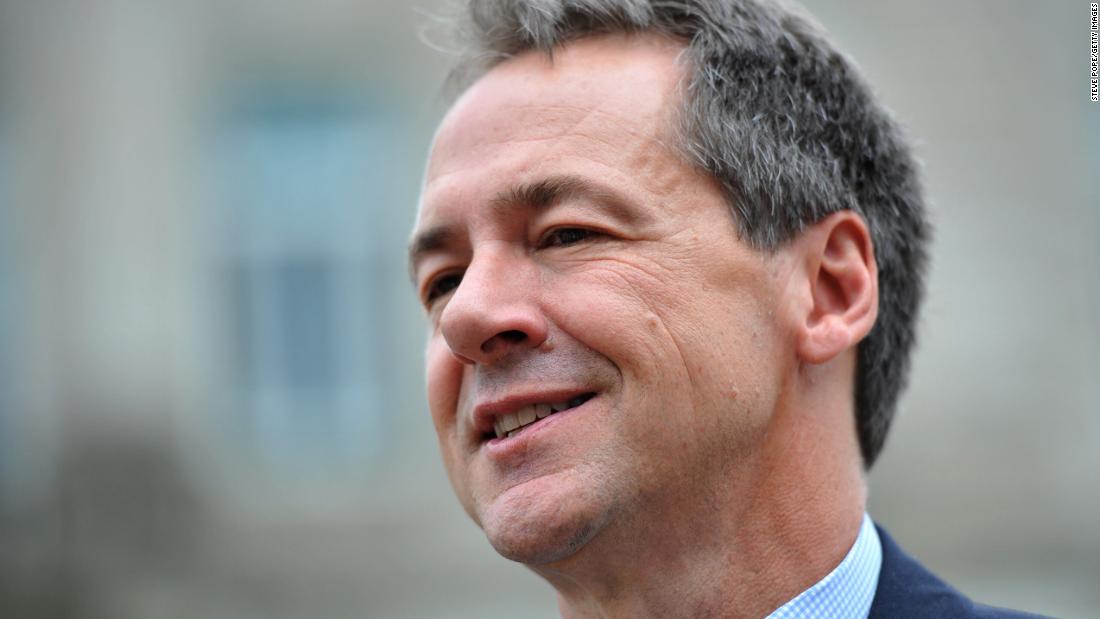 Montana Gov. Steve Bullock, a candidate who got into the race in mid-May, far later than most of his competitors, has a clear goal: Convince Democratic voters that the way to beat President Donald Trump is by nominating a Democrat who has been successful in a state that overwhelmingly supported the President in 2016.
So far, though, that argument has not been resonating. Bullock failed to qualify for the first Democratic debate. And though the governor qualified for the debate in July, he looks unlikely to qualify for the Democratic National Committee debate in September.
sonos sonos One (Gen 2) - Voice Controlled Smart Speaker with Amazon Alexa Built-in - Black
read more
Bullock is a two-term governor from Montana: He won his first term in 2012, but his calling card came when he – as a Democrat – won reelection in 2016, the same year Donald Trump won Montana by 23%. 
Bullock is a lifelong Montanan, a fact he has highlighted throughout this campaign. He first ran for office in 2000, when he lost the Democratic primary for Montana attorney general. Bullock entered private practice after that loss -- including a stint working in Washington, D.C. -- before he ran, this time successfully, for attorney general in 2008. After one term as attorney general, Bullock successfully ran to become Montana's governor in 2012.
While Bullock is a more moderate Democrat – taking positions that, in large part, reflect his state's electorate – the governor has been a leader on campaign finance reform. He also entered the 2020 race late because he worried that a presidential campaign would imperil his successful campaign to expand Medicaid in Montana.
Bullock's campaign has focused intently on Iowa, where the governor and his team believe his brand of liberalism can resonate with rural voters throughout the state. Most polls, however, have the governor at 1% in the state.
1 hr 3 min ago
Here's what's at stake for Bullock and de Blasio
From CNN's Dan Merica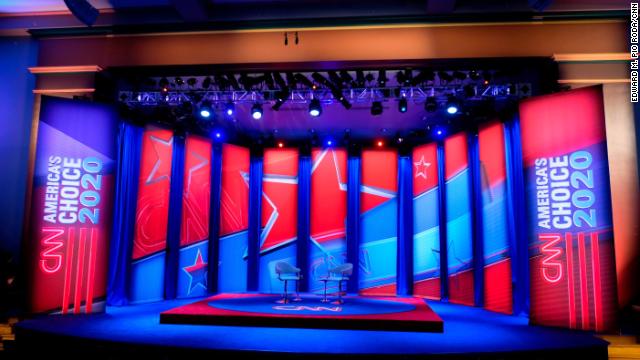 It's now or never for Montana Gov. Steve Bullock and New York Mayor Bill de Blasio.
Both men are struggling to gain traction in the 2020 race and facing the near certainty that they won't qualify for the Democratic National Committee's debate in September.
But the prospect of making the October debate could compel the two Democrats to forge on, so Bullock and de Blasio enter their respective CNN town halls on Sunday with a similar goal: Make a moment, seize on that moment and hope the unexpected happens and they jump in both polling and fundraising.
It's happened before. South Bend, Indiana, Mayor Pete Buttigieg was a relative unknown when he headlined his first CNN town hall in March. But a well-reviewed performance, punctuated by a number of viral moments, boosted him in the polls and filled his campaign coffers, two things that de Blasio and Bullock would welcome.
Time is of the essence for the two Democratic executives. In order to qualify for the September debate, candidates must receive contributions from at least 130,000 individuals, coming from at least 400 unique donors in 20 or more states and reach 2% in at least four DNC-approved polls by August 28.
That may be too tall of a hill to climb for either candidate – neither appear to be anywhere close to either threshold.
1 hr 14 min ago
CNN hosts town halls with Steve Bullock and Bill de Blasio tonight
From CNN's Caroline Kelly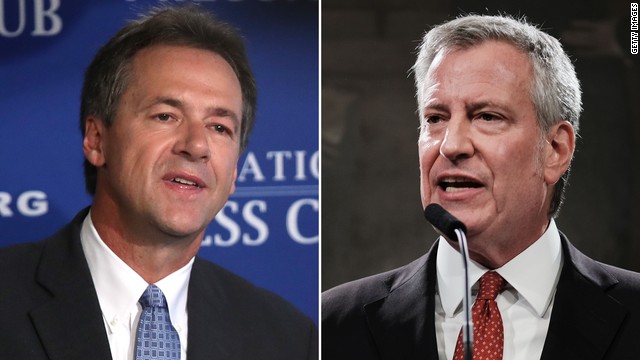 CNN will host town halls with Democratic presidential candidates Montana Gov. Steve Bullock and New York Mayor Bill de Blasio live from New York City tonight.
CNN's Alisyn Camerota will moderate the town hall with Bullock at 6 p.m. ET. CNN's Ana Cabrera will host the town hall with de Blasio at 7 p.m. ET.
About Bullock: He participated in the first night of CNN's recent Democratic debate late last month, during which he recounted losing his nephew to gun violence as well as described his background as a union-side labor negotiatorbefore becoming his state's attorney general.
About de Blasio: The New York mayor participated in the second night of the CNN Democratic debate last month, where he was pressed on his handling of Daniel Pantaleo, the New York police officer accused of fatally choking