sonos sonos One (Gen 2) - Voice Controlled Smart Speaker with Amazon Alexa Built-in - Black
read more
29 min ago
Only one hurricane in modern records has had winds stronger than Dorian's
Since 1950, only one storm has had stronger winds in the Atlantic than Dorian has right now.
Hurricane Allen in 1980 had maximum winds of 190 mph. 
Here's a look at the strongest storms the Atlantic has seen:
Allen (1980): Maximum winds of 190 mph Dorian (2019): Current winds of 185 mph Gilbert (1988): Maximum winds of 185 mph Wilma (2005): Maximum winds of 185 mph
58 min ago
Dorian just hit the Bahamas. Here's where it's going next.
From CNN's Judson Jones and Brandon Miller
Hurricane Dorian made landfall moments ago on the Abaco Islands in the Bahamas. The storm is a dangerous Category 5 and is continuing to churn northwestward.
The storm has sustained winds of 185 mph. Gusts over 200 mph are being experienced there while storm surge up to and over 20 feet is likely occurring. Extreme rainfall rates will likely lead to flash flooding.
Here's what else to expect each day this week:
Monday morning
Tropical storm-force winds will begin to move into the Florida Peninsula on Monday morning, likely occurring first in the West Palm Beach/Port St. Lucie area.
Outer-Bands from the storm will move through starting Monday morning, but there will also likely be times of sun in between the clouds and showers On Monday morning at 8am, the center of Dorian should be just under 100 miles east of West Palm Beach The hurricane is expected to still be Category 5 on Monday morning
Monday evening
Dorian is slowly moving northwest and spreading tropical storm-force winds over more of Florida. By 8 p.m. ET Monday, tropical-storm force winds will be pushing into Central Florida.
The center of Dorian will be around 60 miles from Florida coast between West Palm Beach and Port St Lucie Some Hurricane-force wind gusts could be possible beginning Monday evening Rain is becoming more frequent and heavier in the outer bands, but there will still be dry periods
Tuesday
By Tuesday, Hurricane Dorian should have weakened to a Category 4, with winds around 140 mph near the center. Tuesday will see Dorian start to make its closest pass to Florida as it turns to the north and parallels the coastline. Again, though the official forecast calls for the center of the storm to stay around 40-50 miles off shore, any slight deviation could bring the eye into Florida. Even if it doesn't, hurricane force winds are likely to be over land on Tuesday along Florida's east coast. Rain should be steady but might not be constant, depending on how close the storm gets.
At 8 a.m., the center of Dorian should be within about 50 miles of Port St Lucie/Vero Beach area. It will move northward during the day and evening. 
Wednesday
The storm will continue to produce hurricane-force winds as it heads north with some more weakening forecast. There is an increasing risk of strong winds and dangerous storm surge along the coasts of Georgia, South Carolina and North Carolina.
Thursday
This will be the closest approach to the Carolina coast. There is also the possibility of a landfall.
Friday
The storm will near the outer banks of North Carolina.
1 hr 6 min ago
British Royal Navy sends ship to the Bahamas help during Dorian
From CNN's Duarte Mendonca
The British Royal Navy auxiliary aid ship, RFA Mounts Bay, has been deployed to offer support during Hurricane Dorian, according to the Ministry of Defense press office.
The ship is ready to assist if help is needed in the Bahamas. It is fully equipped, capable of carrying amphibious vehicle and includes a helicopter for rescue and surveying operations, a statement from the department said.
The Royal Navy deploys ships every year ahead of hurricane season across different overseas territories — including the commonwealth areas — as part of their standard protocol to provide humanitarian and disaster relief.
The ship's current position is not known, but its last whereabouts were near the British Virgin Islands roughly two days ago, the department said.
1 hr 18 min ago
St. Lucie county orders evacuations: "Our concern has grown, and so should yours"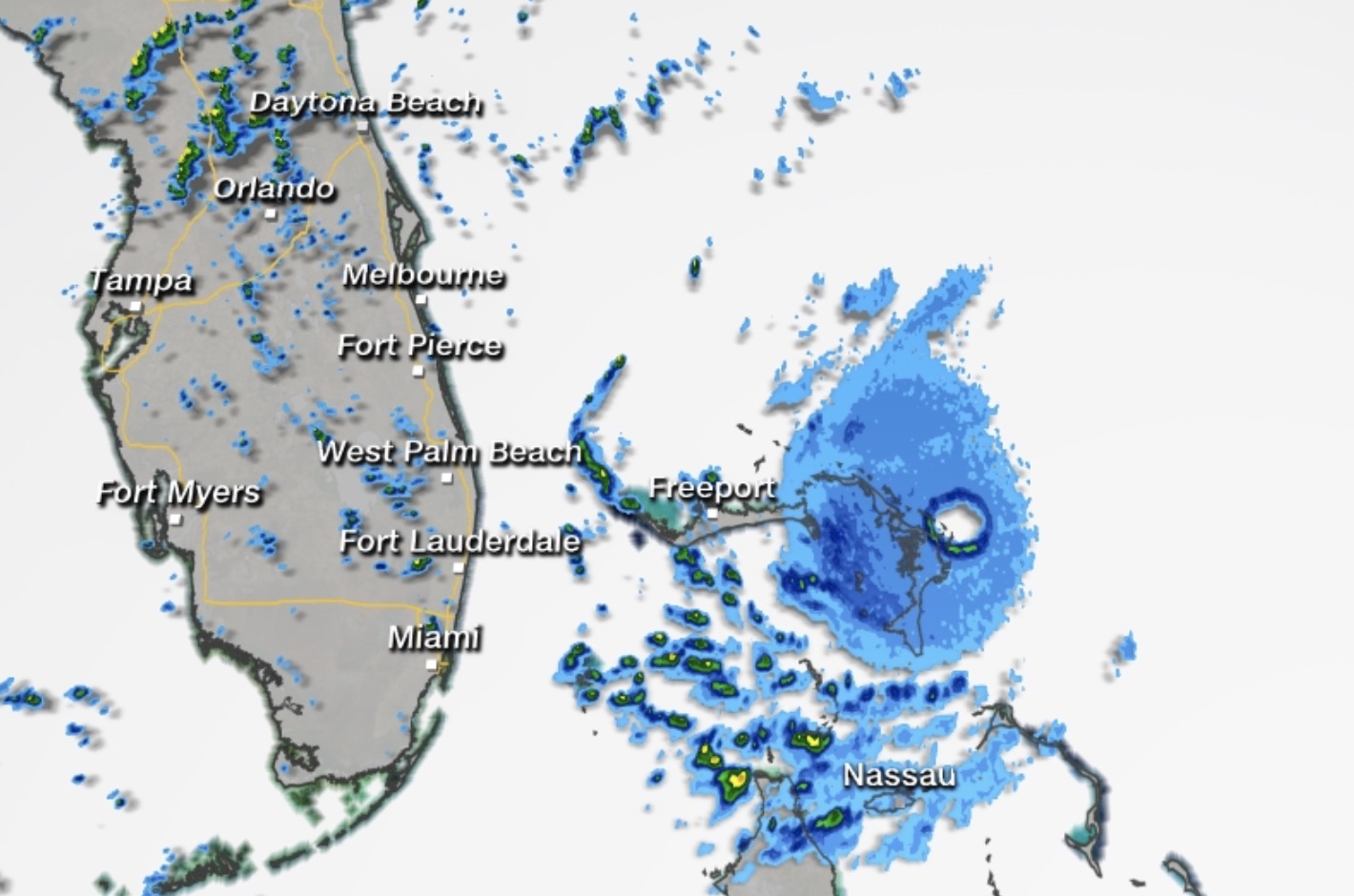 Mandatory evacuations have been ordered for North and South Hutchinson Island, St Lucie County Sheriff Ken Mascara said at an afternoon news briefing.
Manufactured homes and low-laying areas are also under a mandatory evacuation. Effective tomorrow, access to the area will be limited to residents and businesses only, Mascara said. 
"This storm is very unpredictable," said Mascara, who advised residents to get to shelters. "Our concern has grown, and so should yours."
Authorities warn against anyone who tries to take advantage of homes or businesses that are vulnerable. Last night someone attempted to "burglarize a house that was vacated," Mascara said.
"We are watching for this kind of activity," Mascara added.
1 hr 31 min ago
Dorian makes landfall in the Bahamas
Hurricane Dorian made landfall on Elbow Cay in the Bahamas' Abacos Islands at 12:40 p.m. ET, according to the National Hurricane Center.
The storm is a Category 5 hurricane with 185 mph winds.
"This is a life-threatening situation. Residents there should take immediate shelter. Do not venture into the eye if it passes over your location," the center said in an advisory.
sonos sonos One (Gen 2) - Voice Controlled Smart Speaker with Amazon Alexa Built-in - Black
read more
1 hr 46 min ago
You could walk as fast as Dorian is moving
From CNN's Brandon Miller
NOAA
Dorian, which is crawling over the Northern Bahamas, is forecast to travel about 120 miles in the 36 hours between Sunday and Tuesday.
That means the hurricane is averaging about 3 mph — a walking pace.
Dorian has winds of 180 mph, making it the strongest hurricane in modern records for the Northern Bahamas.
2 hr 3 min ago
Trump
: Dorian is "one of the biggest hurricanes we've ever seen"
from CNN's Nikki Carvajal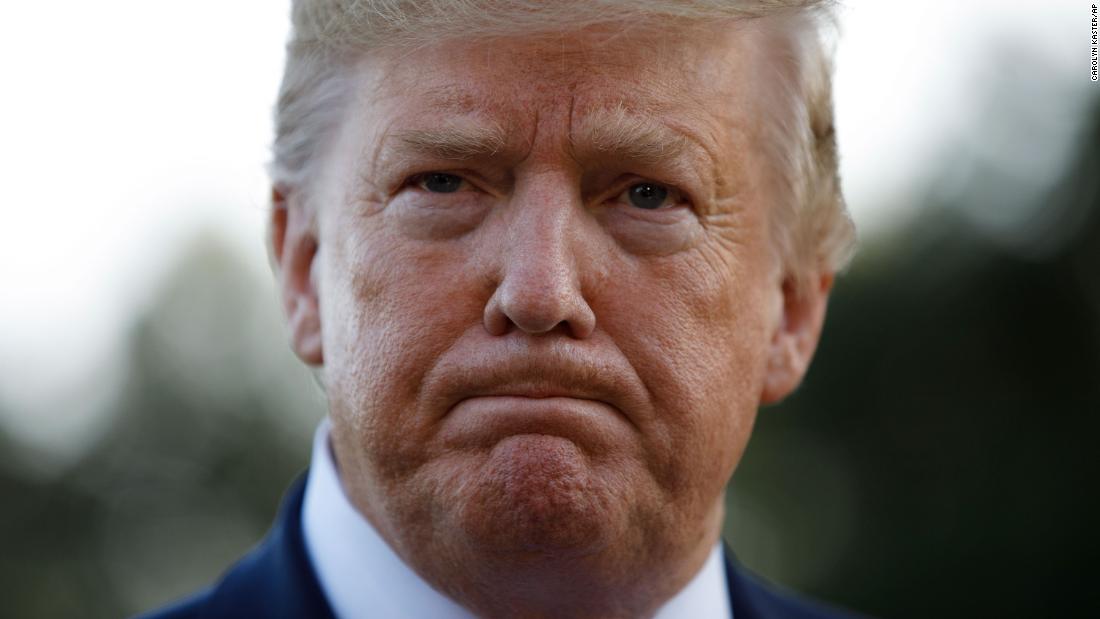 President Trump called Hurricane Dorian "one of the biggest hurricanes we've ever seen" as he spoke with reporters after returning from Camp David.
The President said he has been tracking the storm and doing "a lot of different things, going over the hurricane."
"This is now a Category 5," Trump said. "It seems to be one of the biggest hurricanes we've ever seen, and that's a problem."
"We have a lot of great people working right now. We don't know where it's going to hit but we have an idea," Trump added.
Trump was accompanied into the White House by Rear Admiral Peter Brown of the US Coast Guard, who warned of "substantial, destructive, life-threatening storm surge" associated with the storm.
"We'll be learning over the next probably less than 24 hours," Trump said.
The President will head to FEMA headquarters in Washington Sunday afternoon to receive a briefing on the hurricane. He told reporters that he'll be holding a press conference after his meetings.
2 hr 18 min ago
Part of Florida's coast is under a storm surge watch
Parts of the Atlantic coast of Florida are now under a storm surge watch, according to the National Hurricane Center.
The watch runs from North of Deerfield Beach to the Volusia/Brevard County Line, the center said.
What you need to know: A storm surge watch means there is a possibility of life-threatening inundation from rising water moving inland from the coastline in the indicated locations over the next 48 hours.
Here's a look at the area on the map:
2 hr 30 min ago
A county-by-county look at Dorian evacuations in Florida
Parts of Florida are now under mandatory and voluntary evacuation as Hurricane Dorian nears the state. Here's a breakdown:
MANDATORY EVACUATIONS
Brevard County
Brevard County are now calling for evacuations to begin at 8 a.m. ET Monday. The following residents should start evacuating then:
Those in mobile homes or manufactured housing Those in low-lying, flood-prone areas Those with special medical needs such as electrical dependence Those who live on the barrier islands, including areas from Kennedy Space Center south to the south beaches, and Merritt Island
The mandatory evacuation was initially to begin at 8 a.m. Sunday. However, the path of the slow-moving Dorian has allowed more time for residents to prepare for a major water and wind event still threatening Brevard County beginning on Tuesday.
Palm Beach County
The eastern half of Palm Beach County is now under a tropical storm warning due to the approach of Hurricane Dorian. Due to this, mandatory evacuations are being ordered for residential structures in Zone A and Zone B in Palm Beach County, effective at 1 p.m. ET today.
Zone A includes mobile homes, sub-standard housing and low-lying areas prone to water intrusion. Zone B generally includes the barrier islands, land areas north and south of the Jupiter Inlet, and other surge-vulnerable areas south along the Intracoastal Waterway to the Broward County line.
Martin County
Martin County officials have announced mandatory evacuations in advance of Hurricane Dorian beginning at 1 p.m. ET. The evacuation applies to:
Residences on the barrier islands (Hutchinson Island and Jupiter Island) Sewall's Point Manufactured/mobile homes Homes in low-lying areas
VOLUNTARY EVACUATIONS
Gov. Ron DeSantis' Office said these counties are under voluntary evacuation orders:
Osceola County Palm Beach County Glades County Hendry County Indian River County     
POSSIBLE EVACUATIONS
Volusia County
County Manager George Recktenwald and Emergency Management Director Jim Judge provided updates on Hurricane Dorian's movement and Volusia County's preparations during a news conference on Saturday. 
Mandatory