38 min ago
Video captures Dorian's destructive wind and rain in Bahamas
From CNN's Andrea Diaz
Chef Jose Andres posted this video from Nassau showing the strength of Hurricane Dorian's wind and rain. It was posted around 1:40 p.m. ET.
"We are safe south of #HurricaneDorian but this storm is massive!! We are preparing our response to provide meals after Dorian passes. We also have teams in Florida ready to go if it doesn't turn North," Andres wrote on
.
48 min ago
National Hurricane Center: 'Life threatening situation' in the Abaco Islands
From CNN's Andrea Diaz
Wind gusts have reached over 220 mph on the Abaco Islands in the Bahamas, according to an update from the National Hurricane Center.
A storm surge of 18 to 23 feet above normal tide levels with destructive waves has also been reported, according to the center.
"This is a life-threatening situation. Residents in the Abacos should stay in their shelter. Do not venture into the eye if it passes over your location," the National Hurricane Center said.
This situation is expected to continue on the Abaco Islands for several hours, according to the center.
The Abaco Islands are in the northern Bahamas, east of southern Florida. 
1 hr 6 min ago
West Palm mayor urges community to shelter in place
From CNN's Andrea Diaz
West Palm Mayor Keith James has asked the community to shelter in place until Hurricane Dorian has passed and emergency officials have given the all clear.
The city has yet to enact a curfew, James said.
"Even the slightest deviation from Dorian's projected path could be catastrophic event for our community," James said at a press conference on Sunday afternoon. "Tonight at 8 p.m. ET the city's emergency operation center will be operational at activation level one, the highest level of emergency activation."
James reminded everyone of the mandatory evacuations for residential structures in Zone A and Zone B in Palm Beach County, effective at 1 p.m. ET today. He also pointed out that Zone A includes mobile parks. 
1 hr 31 min ago
There are reports of major damage in the Bahamas from Dorian
From CNN's AnneClaire Stapleton
A child evacuated from a nearby Cay due to the danger of floods drags his suitcase when he arrives on a ship at the port before the arrival of Hurricane Dorian in Sweeting's Cay, Grand Bahama, Bahamas, Saturday.
The Abaco Islands have suffered major damage from Hurricane Dorian, according to the Hope Town Volunteer Fire and Rescue department.
There are multiple reports of destroyed houses and roofs blown off. The fire department will be doing damage assessment as soon as the storm passes the island.
"Now is not a time to panic now is the time to plan how to get the recovery started. Hope Town Fire and Rescue will be heading up the efforts for recovery," the department posted to social media.
The Abaco Islands are a group of islands and barrier cays in the northern Bahamas, east of southern Florida. Hope Town is one of the districts of the Bahamas on the Abaco islands.
1 hr 45 min ago
Hurricane Dorian is on pace to make history
From CNN's Brandon Miller
Ocean waves are seen during the approach of Hurricane Dorian on Sunday in Nassau, Bahamas. LUCY WORBOYS/AFP/Getty Images
With winds clocking in at 185 mph, Hurricane Dorian is now the strongest hurricane to ever hit the Bahamas.
sonos sonos One (Gen 2) - Voice Controlled Smart Speaker with Amazon Alexa Built-in - Black
read more
Here are some other facts and figures about Dorian:
It is tied for second with the highest wind speed of any hurricane anywhere in the Atlantic in the modern era since 1950 (It is tied with Wilma in 2005, Gilbert in 1988 and just behind Allan in 1980 that had 190 mph winds) Dorian's landfall in the Bahamas at 185 mph is stronger than Hurricane Irma's landfalls in Barbuda, St. Martin and the British Virgin Islands in 2017 (which was 180 mph). Hurricane Dorian rapidly intensified yet again today, increasing 35 mph in less than 8 hours between 5 a.m. ET (150 mph) and 12:45 p.m. ET (185 mph). Rapid Intensification of a hurricane is when its top wind speeds increase by 35 mph or more in 24 hours or less.
1 hr 50 min ago
Specialized vehicles ready to help in Port St. Lucie
From CNN's Natasha Chen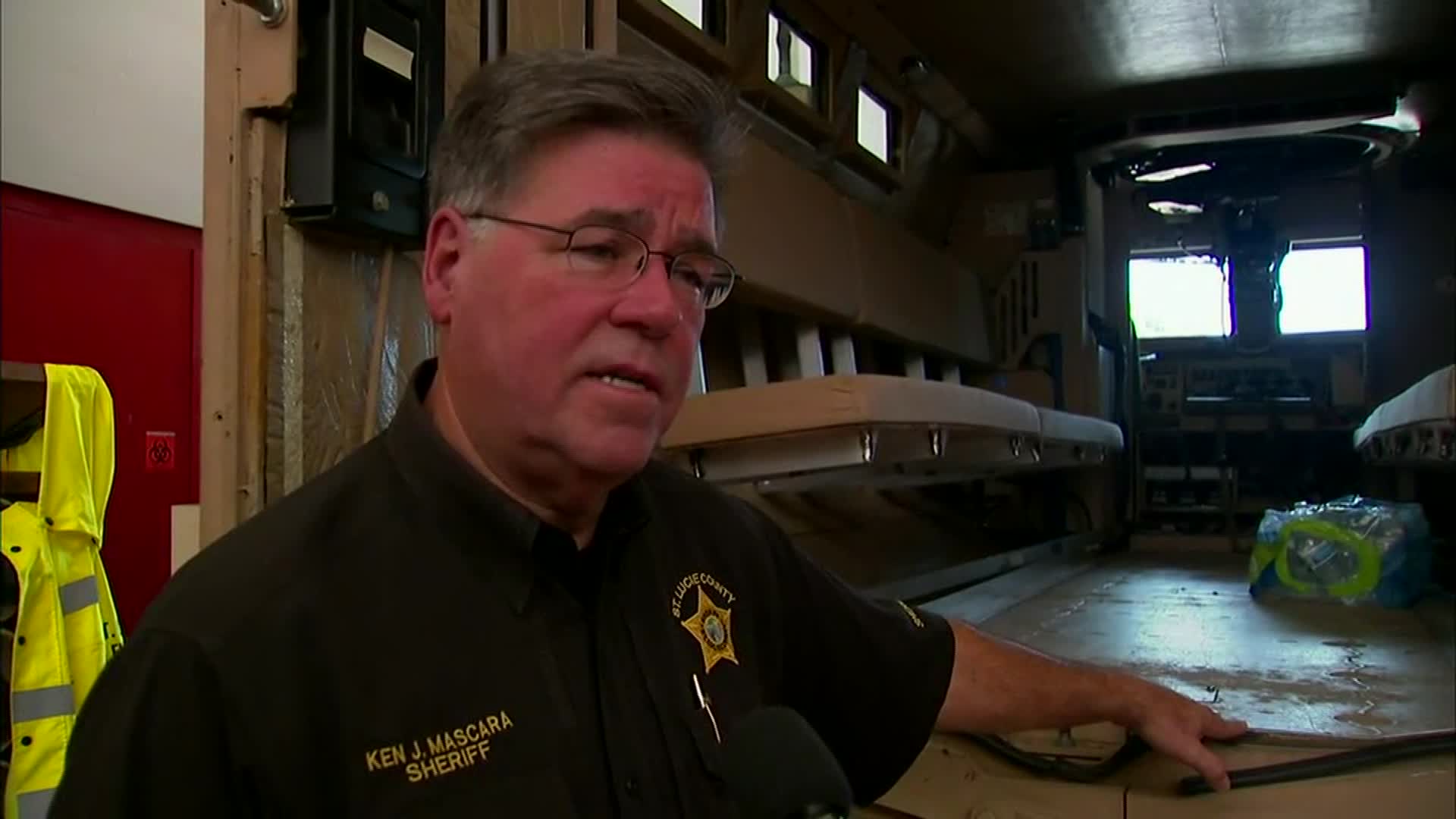 The St. Lucie County Sheriff's Office have prepared two retrofitted army surplus vehicles for Hurricane Dorian as it spins toward Florida.
The vehicles are used for medical calls. Both are decommissioned out of Iraq and outfitted with emergency radios and sirens and enough room to put "a football team" of people in the back, the sheriff's office said.
Mandatory evacuations began at 2 p.m. ET for low-lying areas, barrier islands and manufactured home communities in the county.
"Yesterday we all breathed a sigh of relief. This morning, we woke up and we're again facing a Category 5 storm," sheriff Ken Mascara said.
During Hurricane Dorian, ambulances and other emergency trucks and cars will be pulled back as soon as winds exceed 45 mph. This is when their fleet of high-water vehicles will be deployed, including the two armored vehicles, which are mine-resistant and bulletproof. Paramedics and fire crews will ride in the back, ready to assist any victims, the sheriff's office said.
2 hr 16 min ago
Highway tolls suspended across Florida ahead of Dorian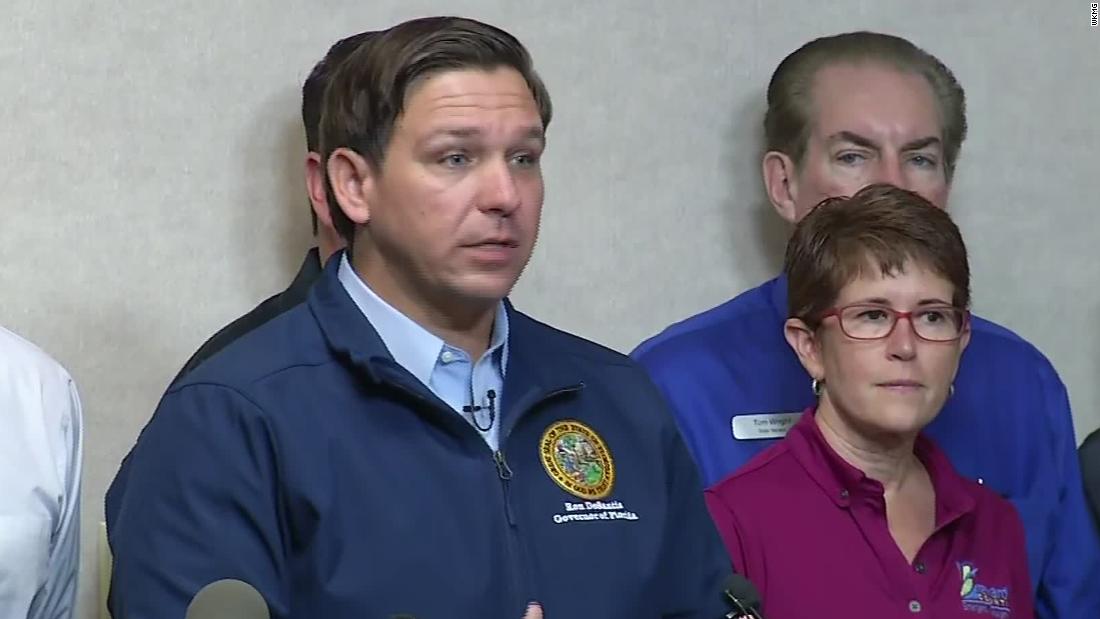 Florida Gov. Ron DeSantis has ordered tolls be suspended on major highways ahead of Hurricane Dorian.
The governor asked residents Sunday afternoon to "heed evacuation orders" from local officials and said several highways will suspend tolls, including: 
The Florida Turnpike Alligator Alley Sawgrass Expressway SR 528 Beachline Expressway SR 417 SR 429
Palm Beach, Martin, St Lucie, Brevard, Indian River, Volusia and St John counties all have issued evacuation orders, DeSantis said. He anticipates Flagler, Duval and Nassau counties to issue evacuation orders soon. 
 No bridge closures are announced at this time, DeSantis added.
"We have to prepare that this could have major impacts on the state of Florida," DeSantis said.
2 hr 28 min ago
Here's the latest update on Dorian from the National Hurricane Center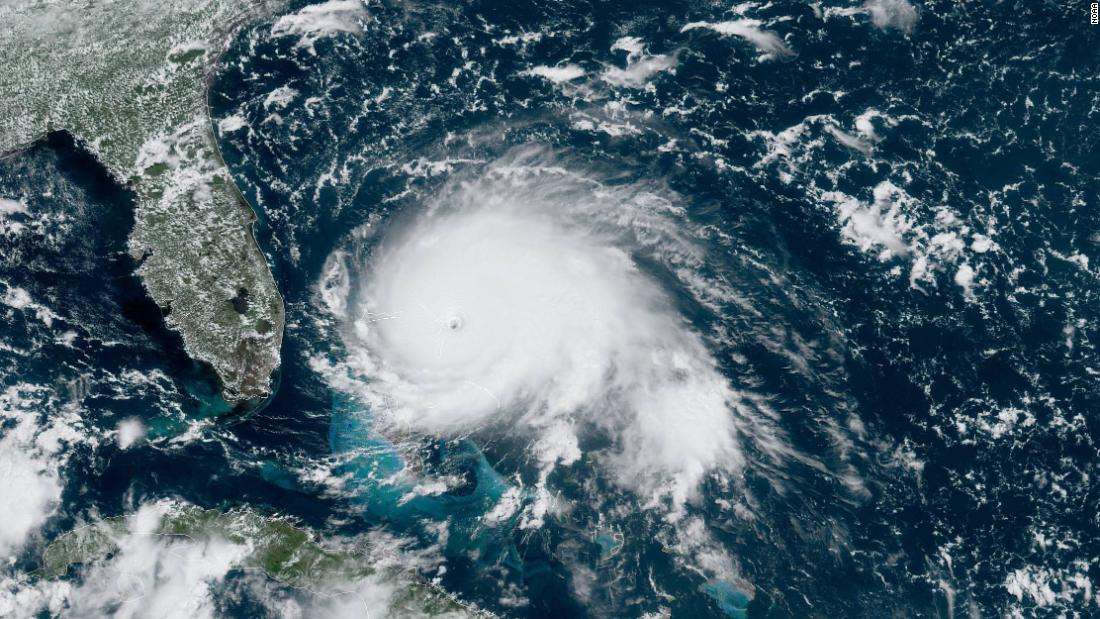 Hurricane Dorian is passing over the Abacos Islands and "heading with all its fury" toward Grand Bahama, the northernmost island of the Bahamas in the Atlantic, according to the 2 p.m. ET advisory from National Hurricane Center.
The storm has sustained winds of 185 mph, the weather service said.
There have been no updates to watches and warnings.
2 hr 31 min ago
How Florida is preparing for power outages
About 16,000 employees of Florida Power & Light are preparing for outages due to Hurricane Dorian, according to the company's president and CEO Eric Silagy.
"[These people are] either pre-stage or rolling to stage sites across Florida. As soon as we're able, when winds get below 35 mph, we will deploy into the field to get the lights back on," Silagy said during a press conference today.
He added:
"With a storm this size, even if it doesn't make landfall, we're going to see tropical storm force winds, potentially hurricane force winds and storm surge, and