sonos sonos One (Gen 2) - Voice Controlled Smart Speaker with Amazon Alexa Built-in - Black
read more
52 min ago
The
Trump
campaign is flying banners over Houston tonight
From CNN's Betsy Klein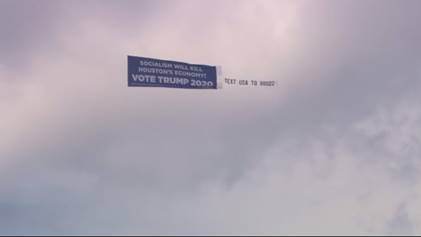 CNN
The Trump campaign will have aerial banners flying over the city of Houston today ahead of tonight's Democratic debate.
There are also newspaper ads targeting Democratic presidential candidates Joe Biden, Julián Castro and Elizabeth Warren.
55 min ago
Joe Biden's lead is diminishing in new poll
Democratic presidential candidate Joe Biden speaks at the New Hampshire Democratic Party Convention at the SNHU Arena on Sept. 7, 2019 in Manchester, New Hampshire. Scott Eisen/Getty Images
Former Vice President Joe Biden continues to lead the 2020 Democratic primary field, but a new national CNN/SSRS poll finds he's a somewhat diminished frontrunner.
He garners 24% of the vote from potential Democratic primary voters, down from 29% in mid-August.
Here's where the other candidates stand:
Massachusetts Sen. Elizabeth Warren scores 18% in the new poll, up from 14% last month. That's her best CNN poll to date. Vermont Sen. Bernie Sanders stands at 17%, up from 15% last month. No other candidates break into the double-digits: The only other three candidates who got at least 5% are California Sen. Kamala Harris (8%), South Bend, Indiana, Mayor Pete Buttigieg (6%) and former Texas congressman Beto O'Rourke (5%). All are up a slight 1 to 3 points from last month. These candidates stand at 2%: New Jersey Sen. Cory Booker, Hawaii Congresswoman Tulsi Gabbard and businessman Andrew Yang all garnered 2%.
57 min ago
Will Andrew Yang crowd surf tonight in Houston?
Businessman Andrew Yang got Twitter buzzing after playfully tweeting about wanting to crowd surf tonight at the Democratic debate.
The tweet Wednesday was prompted
Andrew Yang's campaign manager just called to tell me that at tomorrow night's debate, Yang will be doing "something no presidential candidate has ever done before in history." He declined to go further than that.

— Sam Stein (@samstein) September 11, 2019
the Daily Beast's Sam Stein who, following a conversation with Yang's campaign manager, said the candidate would do, "something no presidential candidate has ever done before in history" tonight in Houston.
Yang is certainly no stranger to crowd surfing.
He was seen Sunday at AAPI Democratic Presidential Forum in Costa Mesa, California, riding atop a crowd of supporters.
The forum was hosted by the AAPI Victory Fund, a super PAC that works to mobilize voters in the Asian American and Pacific Islander communities.
Watch the moment:
1 hr 1 min ago
Candidates were told to clean up their language on stage tonight
From CNN's Rebecca Buck and Ryan Nobles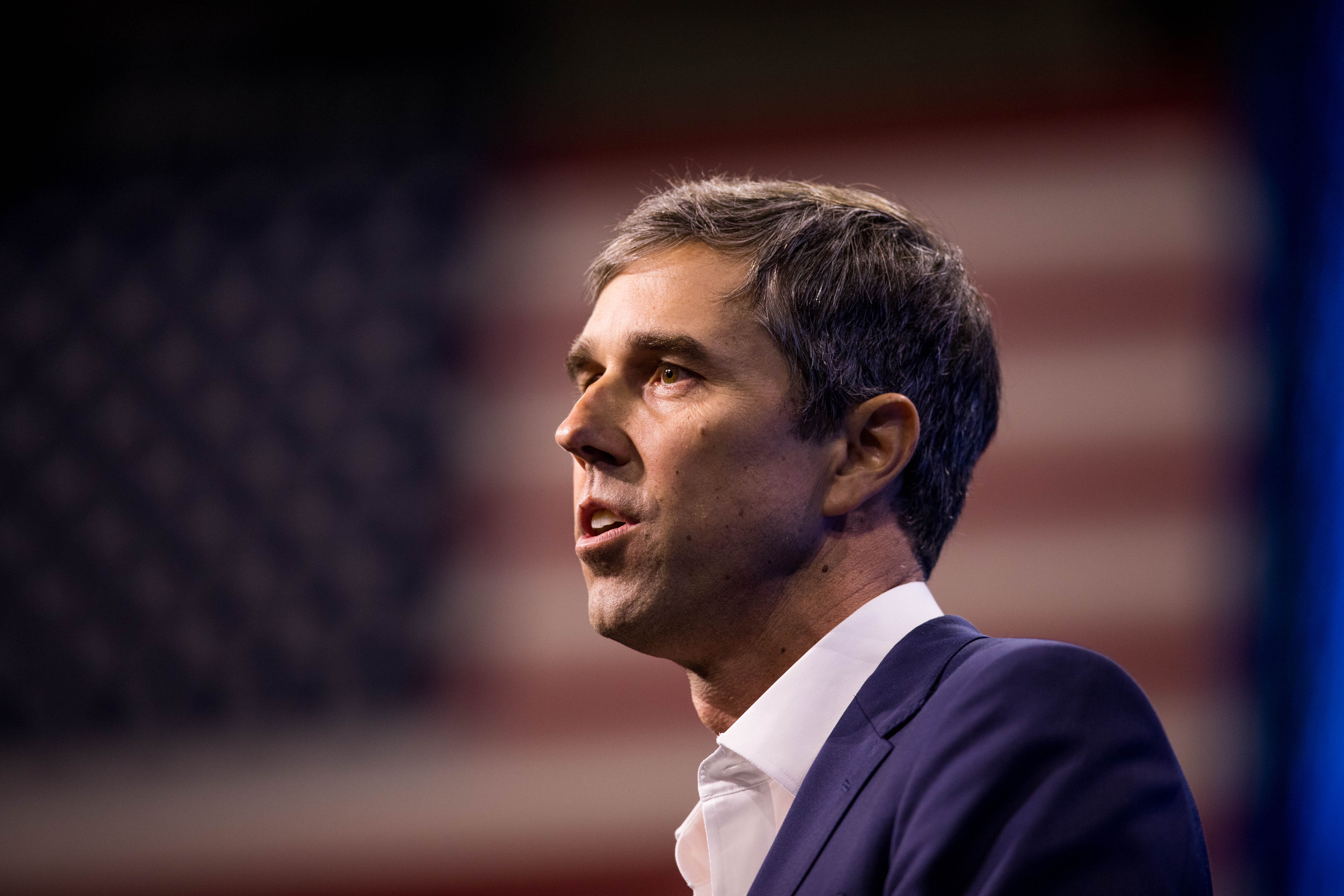 Democratic presidential candidate Beto O'Rourke speaks during the New Hampshire Democratic Party Convention at the SNHU Arena on Sept. 7, 2019 in Manchester, New Hampshire. Scott Eisen/Getty Images
In an email to campaigns obtained by CNN, officials from the Democratic National Committee and ABC News — the host network of the debate — warned candidates to refrain from swearing on the debate stage so as not to run afoul of Federal Communications Commission indecency rules.
"We will not be broadcasting on any delay, so there will be no opportunity to edit out foul language," the note read. "Candidates should therefore avoid cursing or expletives in accordance with federal law and FCC guidelines."
A source told CNN this is the first such warning the campaigns have received. The previous Democratic debates of this cycle were hosted by cable networks MSNBC and CNN, which aren't subject to FCC rules.
Some background: The warning comes as several Democratic presidential candidates have taken to using expletives on the campaign trail — most notably former Rep. Beto O'Rourke, for whom the F-bomb was also a hallmark of his Senate campaign in Texas.
1 hr 6 min ago
Kamala Harris plans to take on
Trump
at debate, campaign says
From CNN's Dan Merica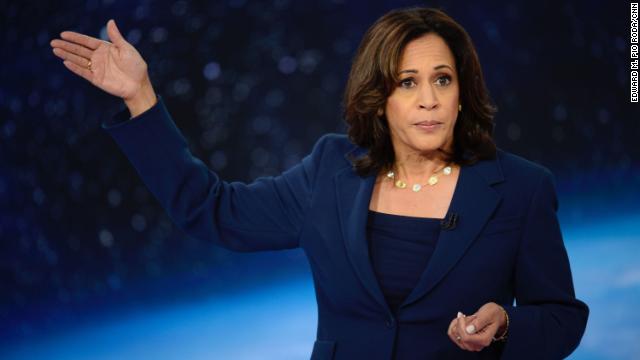 Democratic presidential hopeful Kamala Harris is planning to take on President Trump's agenda during tonight's debate in Houston, her spokesperson Ian Sams said.
sonos sonos One (Gen 2) - Voice Controlled Smart Speaker with Amazon Alexa Built-in - Black
read more
"Kamala will take on Donald Trump directly and will focus on bringing the country together by defeating him and unifying Americans around solutions to our common challenges," he said. "She'll make the connection between his hatred and division and our inability to get things done for the country."
Sams said Harris "will take on the challenges that keep Americans up at night and Americans want the next president to solve, like skyrocketing cost of living, the epidemic of gun violence, and access to affordable health care."
1 hr 14 min ago
Why there are fewer candidates debating tonight — and why there will be more next month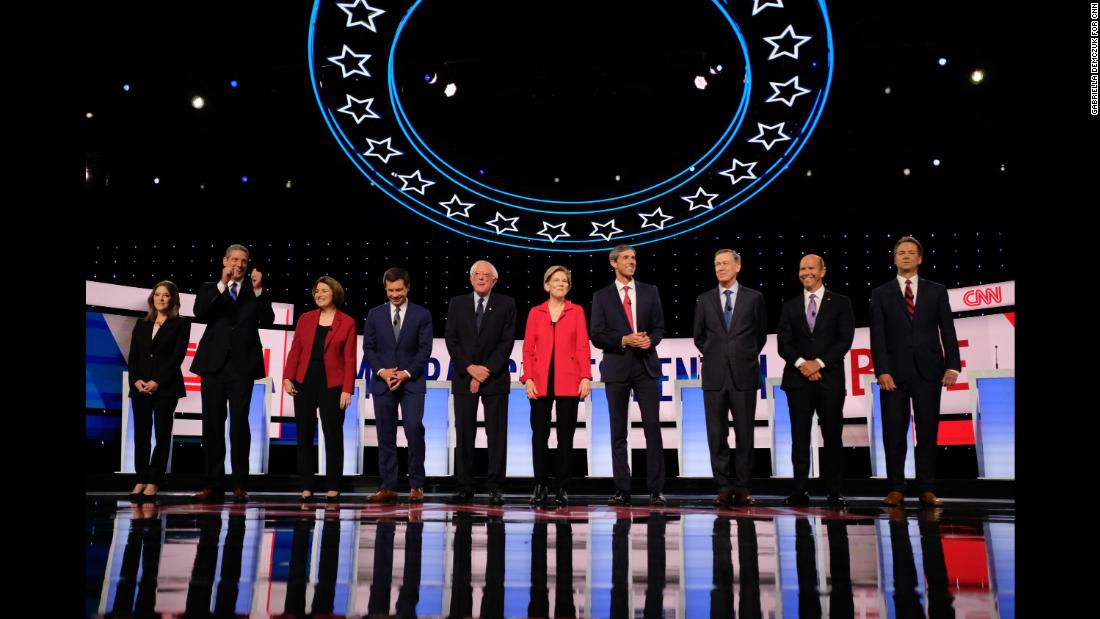 The debate tonight is the smallest so far. There are only 10 candidates — that's half the size of the June and July debates.
Here's why: The qualification requirements for the September debate were much harder to meet than the last two debates.
For the June and July debates, candidates needed to hit just one of these thresholds:
Achieve at least 1% support in three polls from an approved list of pollsters Receive campaign contributions from 65,000 unique donors, including 200 donors each from 20 different states
But for tonight's debate, candidates needed to hit both of these:
Reach 2% in at least four DNC-approved polls Get campaign contributions from at least 130,000 individuals, coming from at least 400 unique donors in 20 or more states
But the field will not stay this small. The polling qualifying period for the October debate stretches for a longer amount of time — from June until two weeks before the debate — making it possible for candidates who did not make the September debate stage to appear in October.
Billionaire Tom Steyer's campaign said Sunday he has qualified for the October Democratic presidential primary debate, which means there's now at least 11 Democrats who will take the stage next month.
1 hr 14 min ago
Where each candidiate will stand tonight
ABC, the media partner for tonight's debate, announced last month the podium order for tonight's debate.
From left to right, it'll go: Amy Klobuchar, Cory Booker, Pete Buttigieg, Bernie Sanders, Joe Biden, Elizabeth Warren, Kamala Harris, Andrew Yang, Beto O'Rourke and Julián Castro.
Here's what the looks like: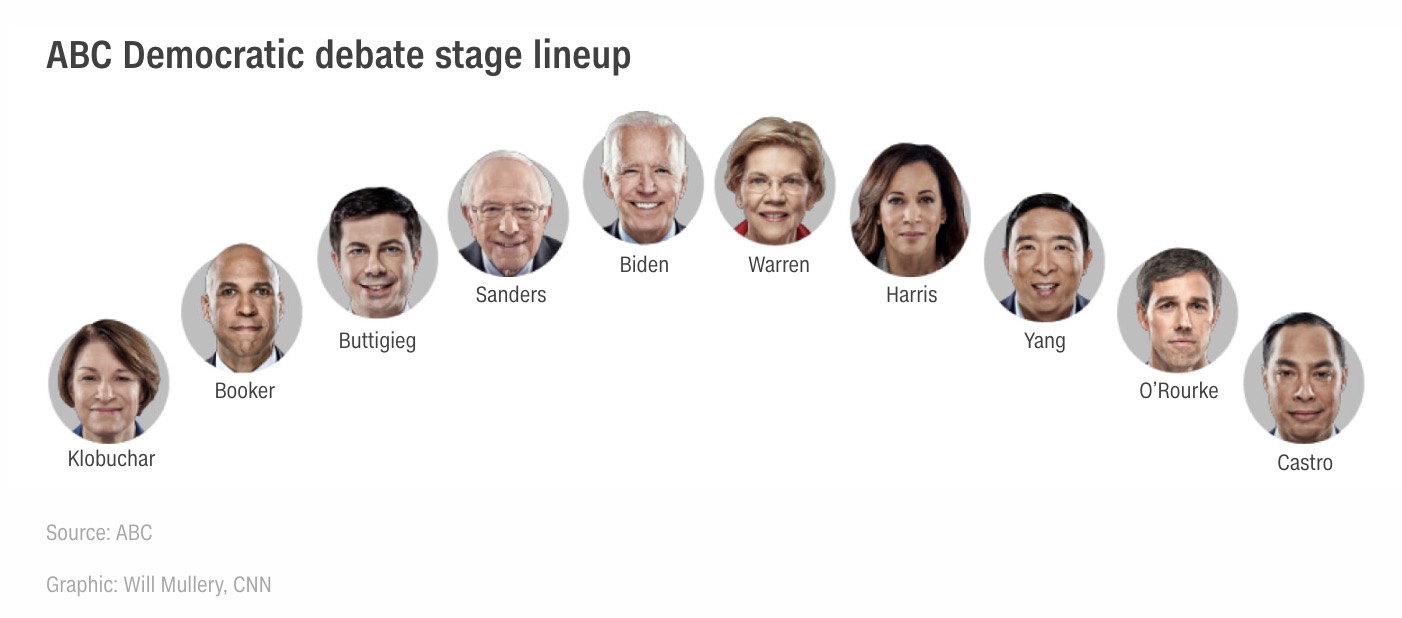 1 hr 18 min ago
These 10 Democrats will take the debate stage in Houston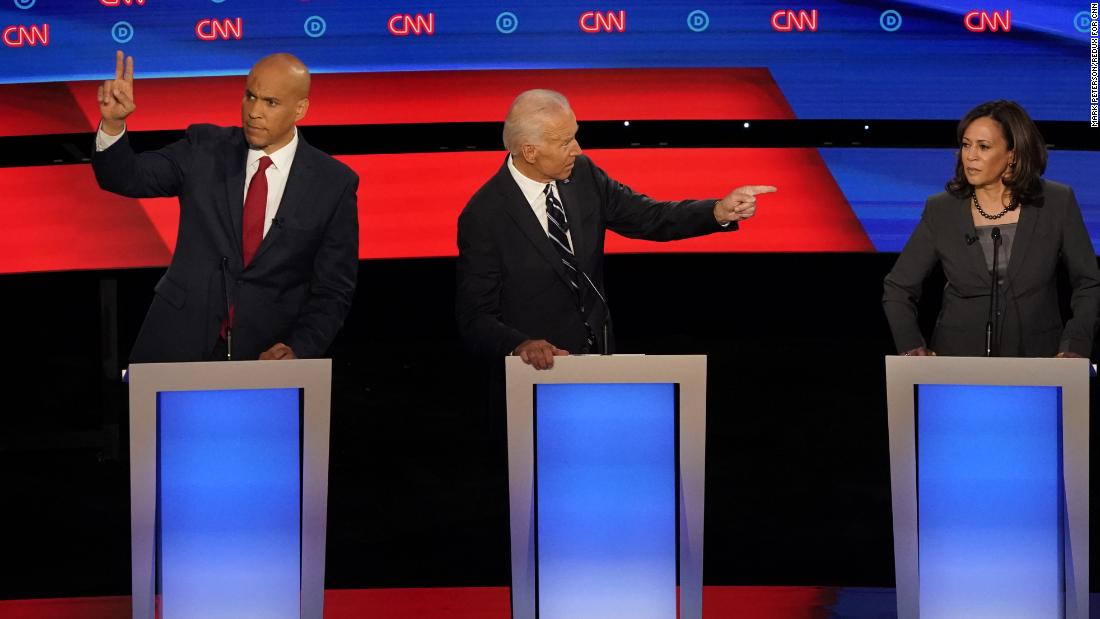 Ten 2020 candidates are debating in Houston tonight during the third Democratic debate.
This debate features a smaller field than the last two: The June and July debates each had 20 candidates over two nights.
Here's who will be on stage tonight:
Former Vice President Joe Biden New Jersey Sen. Cory Booker Mayor Pete Buttigieg Former Housing and Urban Development Secretary Julián Castro California Sen. Kamala Harris Minnesota Sen. Amy Klobuchar Former Rep. Beto O'Rourke Vermont Sen. Bernie Sanders Massachusetts Sen. Elizabeth Warren Businessman Andrew Yang
Presidential candidates had until late August to reach polling and grassroots fundraising thresholds set by the Democratic National Committee, which announced its official list of who made the debate on Thursday.
Candidates needed contributions from at least 130,000