5 min ago
"On our watch, Iran will not get a nuclear weapon," Pompeo says
Secretary of State Mike Pompeo insisted that Iran will never build nuclear weapons "on our watch."
"President Trump could not be more clear: On our watch, Iran will not get a nuclear weapon," he said.
Just yesterday, Trump tweeted this:
Iran announced over the weekend that it would no longer limit itself to the restrictions contained in its nuclear deal, known as the Joint Comprehensive Plan of Action or JCPOA. The deal was implemented in 2016, freezing Iran's nuclear program in return for a progressive lifting of international sanctions.
8 min ago
Pompeo: "Every action" will comply with international laws of war
Pompeo was asked about President Trump's indication that Iran's cultural sites could be targeted if Iran retaliates against the US. 
"Every target that is being reviewed, every effort being made will always be conducted inside the international laws of war," Pompeo said. "I've worked on this project, and I'm very confident of that."
Remember: The targeting of cultural sites would be a violation of the Geneva Conventions and could be considered a war crime. 
13 min ago
Pompeo refuses to comment on blocking Iran's top diplomat from coming to the US
Secretary of State Mike Pompeo refused to comment on the Trump administration's decision to block Iran's foreign minister Javad Zarif from coming to the United Nations to speak at a meeting of the security council.
"I can't add much more to this issue of Foreign Minister Zarif's travel to the United States. I'll say only this, we will always comply with our obligations under the U.N. requirements and the headquarters agreement and we will do so in this particular instance and more broadly every day," Pompeo said.
Zarif is set to accompany President Hassan Rouhani on the visit to the United Nations General Assembly in New York later this month. Rouhani, however, has said that he may cancel his appearance if visas for his delegation are not issued imminently.
17 min ago
White House says US is "definitely ready" for Iran response
From CNN's Betsy Klein
White House press secretary Stephanie Grisham appeared on Fox News moments ago — on the 302nd day without a formal press briefing — and didn't provide many answers on the imminent threat that led to the killing of General Soleimani.
Asked about the potential response from Iran, she said, "That's not something that we would know about, but we're definitely ready for it," adding that the US military is prepared.
Grisham declined to specify the threats Soleimani posed.
"No. That's something -- It was an intel-based decision and it saved American lives," she said, adding that "it's unfortunate" that critics are questioning the intelligence.
Members of Congress are being briefed tomorrow, she said, speculating that details will "leak."
As to Trump's next decision and meetings, "He's being briefed all of the time. He's talking to his national security team all of the time. He's also continuing on with the job of the President," noting that he is meeting with the Greek Prime Minister today.
"The country should feel good that this President is not going to let anything happen to anybody," she said.
She criticized Democrats, who, she said, should be "celebrating" Trump's "decisive action."
"There's nothing that this President can do that would make them happy."
sonos sonos One (Gen 2) - Voice Controlled Smart Speaker with Amazon Alexa Built-in - Black
read more
26 min ago
Secretary of State Mike Pompeo is speaking now
26 min ago
Soleimani's burial delayed after deadly stampede at his funeral
At least 40 were killed and 213 injured after a stampede at Qasem Soleimani's funeral today, Iran's semi-official Fars news agency reports.
Soleimani's body was due to be buried today, but Press TV reported the burial has been delayed because of the massive crowds. 
Here's what it looks like on the ground:
A portrait of Qasem Soleimani hangs on a hospital in Kerman, Iran, where victims are being treated after a stampede broke out during Soleimani's funeral on Tuesday. Credit: Atta Kenare//AFP via Getty Images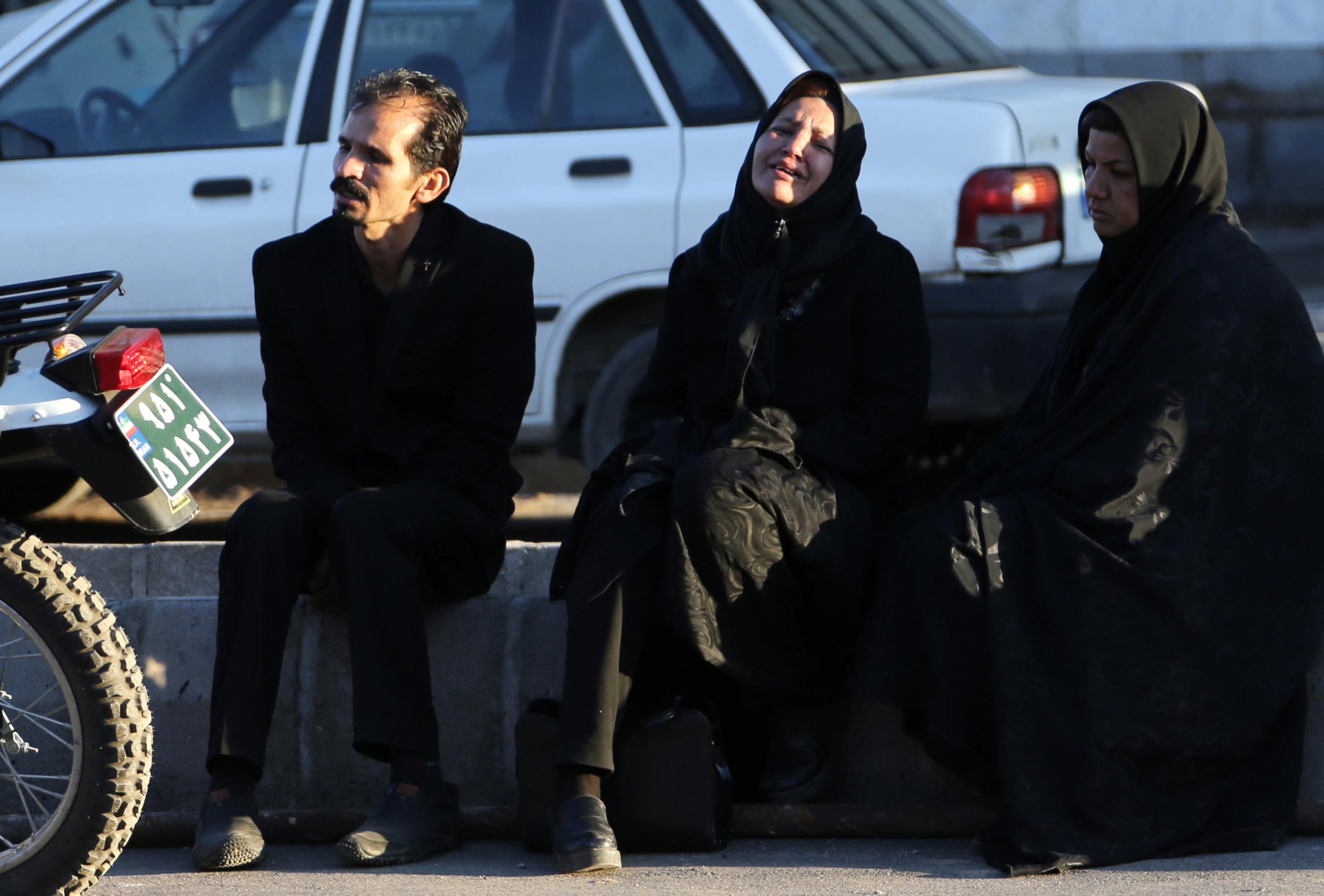 Relatives of stampede victims wait outside Bahonar hospital in Kerman. Credit: Attar Kenare/AFP via Getty Images)
57 min ago
Democratic senator says these are his questions for the administration about Iran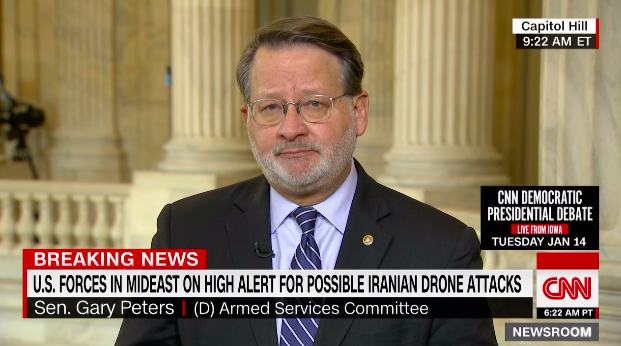 Sen. Gary Peters, a Democrat on the Senate Armed Services Committee, just spoke to CNN and laid out the questions that he has for the Trump administration about the killing of Iranian general Qasem Soleimani.
Peters said he wants to know:
What was the imminent threat that the US faced or the men and women in the region faced?  Why was this attack carried out?  If there was an imminent attack, what were the options provided by the Department of Defense, and why was this particular option selected versus others?  And how does that option fit in with the broader strategic plan to bring stability to the Middle East? 
More on this: Secretary of State Mike Pompeo is set to speak to reporters in less than hour. Peters and other senators will receive a classified briefing from the State Department tomorrow.
1 hr 19 min ago
SOON: Mike Pompeo speaks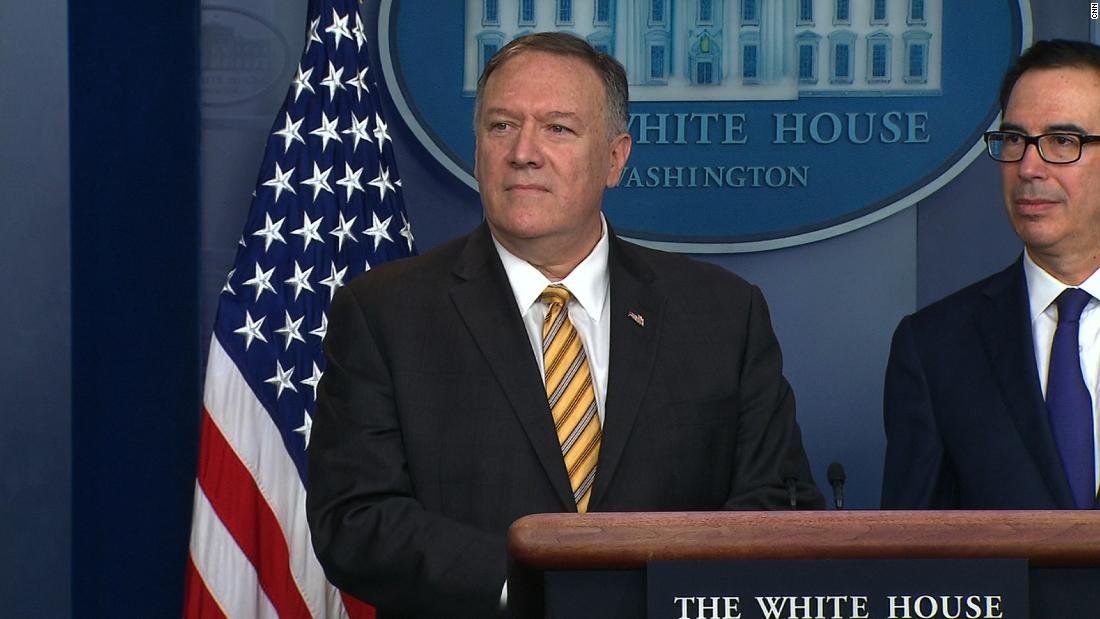 US Secretary of State Mike Pompeo will talk to reporters at 10 a.m. ET at the Department of State.
It's not clear if he'll address the US-Iran crisis.
Earlier today, Pompeo seemed to accuse the Iraqi government of not doing enough to protect its people, and said he's "outraged that these #Iran-backed terrorists continue to threaten the safety of Iraqis."
"While ordinary Iraqis were gathering with their families, Kata'ib Hizballah launched Katyusha rockets around Baghdad," Pompeo wrote, retweeting a Sunday video posted by al-Arabiya in which you can purportedly hear rocket blasts. 
1 hr 32 min ago
Iran's moderates and hardliners face a decisive moment after Soleimani's killing
Analysis from CNN's Nick Paton Walsh in Beirut
Javad Zarif is Iran's moderate-in-chief. US-educated. The architect of the nuclear deal. Uses Twitter and disagrees with it being barred in Iran.
In the past he was the unlikely messenger of Iran's readiness for conflict, telling CNN in September that if Iran were attacked by the US in response to the destruction of Saudi oilfields, it would result in "all-out war."
Trump backed down then, and Iran's hardliners continued to needle the US into Friday's response targeting their top general. Yet today, Zarif says military retaliation isn't necessarily a forgone conclusion. Is he trying to obfuscate or calm?
This is a moment of seismic recalibration for moderates in Iran. You could argue that the US killing of Qasem Soleimani has finished off any notion that diplomacy is the way forward: that they tried, and Trump tore it all up. That the killing of Soleimani has united Iranians of differing sympathies in ways that were not conceivable a week before.
But there is a counter-argument, which may take months to elucidate: that the hardliners took Trump's "I don't want a war" comments as a green light to keep on pushing, and pushing. And that now the US has reacted by killing Soleimani, that may force Iran into some sort of retaliation that could lead down a path Iran has not eagerly sought, which they must tread without their top military commander and planner after his sudden death.
Iran is suffering from sanctions, internal unrest, and economic mismanagement. A conflict -- albeit slow, asymmetrical and months long -- may distract from that, but also may not be something the