1 min ago
More people have died in mainland China from Wuhan coronavirus than from SARS
The Wuhan coronavirus has killed more people inside mainland China than the coronavirus responsible for the SARS outbreak in 2003.
China's National Health Commission (NHC) reported the Wuhan outbreak was responsible for 361 deaths by the end of day Sunday. SARS killed 349 people in mainland China, according to the NHC.
SARS was responsible for the deaths of 774 people worldwide. To date, only one person has been killed outside mainland China from the Wuhan coronavirus.
8 min ago
11 cases have now been confirmed in the US
From CNN's Artemis Moshtaghian
A husband and wife, both aged 57, have been diagnosed with Wuhan coronavirus in California's San Benito County, according to a statement from local officials.
This raises the number of confirmed cases in California to six, and 11 in the United States.
The husband recently traveled from the central Chinese city of Wuhan, epicenter of the outbreak. However the wife did not -- a case of person-to-person transmission.
The San Benito County Public Health Services has provided guidance to the couple for home isolation and is closely monitoring their medical condition, according to the statement. Neither patient is in hospital.
These are the states where the coronavirus has been confirmed:
Arizona: 1 case
California: 6 cases
Illinois: 2 cases
Massachusetts: 1 case
Washington: 1 case
16 min ago
Hong Kong's medical workers want the government to completely close the border to mainland China. So they're going on strike
Members of various Hong Kong unions hold slogans as they pose for pictures for the media during a news conference on the latest update of the strike actions in Hong Kong on Sunday. Photo by PHILIP FONG/AFP via Getty Images
Thousands of Hong Kong public medical staff voted to go on a five-day strike today if the city's government does not fully close the border with mainland China.
Hong Kong is a semiautonomous city and operates its own immigration system separate from Beijing. The city's leader, Carrie Lam, announced last week the city would temporarily close some of its border crossings to the mainland.
But some members of the medical community want the government to do more, and thousands of medical staff are calling on the HKSAR government to ban all visitors from mainland China to prevent the spread of the Wuhan coronavirus to Hong Kong.
The Hospital Authority Employees Alliance, which has 13,000 members, voted in favor of a strike Saturday. The union said however that the majority of frontline staff will not take part in the strike in order to keep serving the public, but support and backroom staff will walk out.
Hong Kong's government said in a statement Sunday it will meet with members of the union who voted to strike.
28 min ago
Australia and New Zealand's travel ban could be bad for their universities
Australia and New Zealand have both placed temporary travel bans on visitors coming from China in response to the spread of the Wuhan coronavirus.
The measures are meant to stop the spread of the virus, but they could impact universities in both countries as Chinese students return from summer vacation.
sonos sonos One (Gen 2) - Voice Controlled Smart Speaker with Amazon Alexa Built-in - Black
read more
International education was worth $21.7 billion (32.4 billion Australian dollars) to the Australian economy in 2017-2018 and $3.3 billion (5.1 billion New Zealand dollars) to New Zealand's.
The biggest group of international students in both countries are Chinese nationals.
Wuhan resident Helen Chen is one of them. She's currently stuck inside her parent's apartment in the city, and said she's been keeping busy in part by doing her work assignments.
46 min ago
The Wuhan coronavirus, by the numbers
53 min ago
What you should know about the virus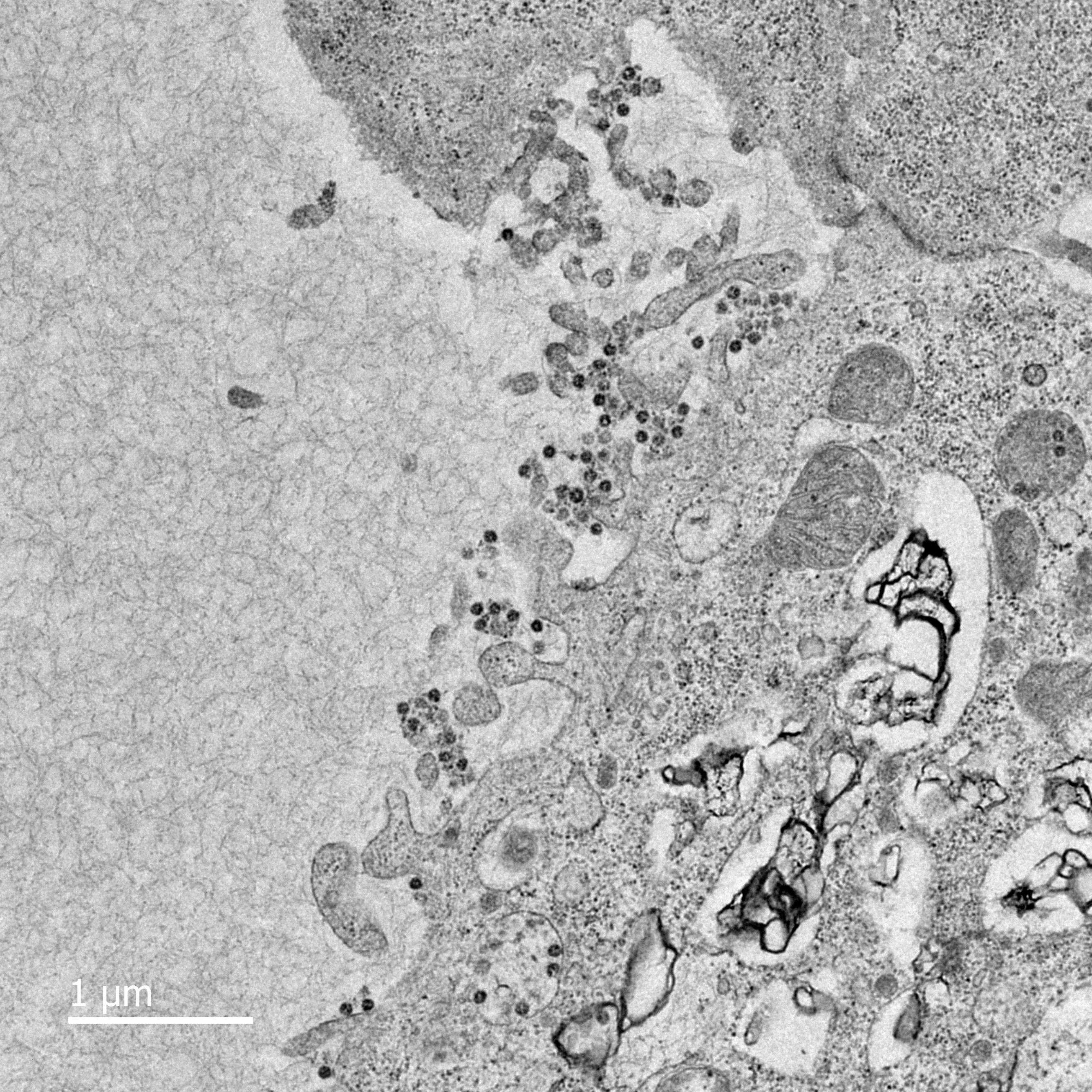 Cells infected with coronavirus taken from a patient sample, and grown by scientists in Hong Kong. University of Hong Kong Faculty of Medicine
There's still a lot we don't know about the coronavirus, and scientists internationally are racing to gather data and develop a treatment.
Here's what we can tell you so far:
Is there a cure? Not at the moment. Researchers have successfully grown the virus in a lab, an important step towards developing a vaccine -- but it could be a year or more until it's available. What are the symptoms? Coronavirus symptoms can look like the flu -- fever, cough, trouble breathing. If you show these symptoms and recently went to China, or have been in contact with someone who visited, experts advise going to the doctor. How does the virus spread? The virus is thought to spread from person to person through respiratory droplets emitted by coughing or sneezing -- but it's not clear exactly when a person becomes contagious. There's currently no evidence that the virus is airborne -- meaning, for instance, it doesn't travel across a large room. Who is at risk of infection? People of all ages can be infected with the virus, but older people and those with pre-existing medical conditions are especially vulnerable to severe complications. How can I protect myself? Take the same precautionary measures you would during flu season. Wash your hands often with soap and water, cover your nose and mouth when you sneeze or cough, avoid close contact with people or large gatherings, and wear a face mask. Is it safe to travel? Airlines have suspended flights, and thousands of foreign citizens in the Chinese city of Wuhan have been evacuated back to their home countries. Many countries including the US have advised against travel to China.
1 hr 7 min ago
Chinese markets opened for the first time since Lunar New Year today, with big losses
From CNN Business' Laura He in Hong Kong
Chinese stocks plunged Monday on the first day investors could react to the coronavirus outbreak in more than a week.
The Shanghai Composite opened 9% lower. The Shenzhen Component Index also plummeted 9% at open. Both are still down more than 7%.
Stock exchanges in Shanghai and Shenzhen had been closed since January 24 for the Lunar New Year. Markets elsewhere fell sharply last week as fears about the virus escalated. More than 14,300 people have been infected, the vast majority of them in mainland China.
China said before markets opened that it would pump billions of dollars into its markets to keep them stable. The People's Bank of China said Sunday that it would inject $1.2 trillion yuan ($173 billion) into the Chinese markets using the purchase of short-term bonds to shore up banks' ability to lend money. The measure will help maintain "reasonably ample liquidity" in the banking system and keep currency markets stable.
The net amount of liquidity being injected into the markets will be much lower. According to Reuters calculations using central bank data, more than $1 trillion yuan worth of other short-term bond agreements will mature Monday. That brings the net amount of cash flooding into the markets down to 150 billion yuan ($22 billion).
Read more here
1 hr 12 min ago
How the coronavirus outbreak went global in two months
The first case of coronavirus was detected in central China in early December. Now, nearly two months later, it's a full-blown global emergency, with more than 17,205 confirmed cases across the world.
Here's a look back at how we got here:
December 8: First patient develops symptoms of Wuhan coronavirus December 31: Earliest cases of virus reported to World Health Organization (WHO) January 1: Seafood and wildlife market in Wuhan, where the outbreak is believed to have originated, is closed for disinfection January 7: Chinese scientists identify pathogen involved as new strain of coronavirus January 9: First death linked to virus January 20: Cases reported in Beijing and Shenzhen January 23: Wuhan is placed on lockdown, with movement halted in or out of the city. A total of 60 million people are affected by travel restrictions in Wuhan and neighboring cities. WHO says virus is not yet a public health emergency of international concern January 28: Death toll tops 100. The number of confirmed cases in mainland China overtakes the deadly 2003 SARS outbreak January 30: WHO declares a public health emergency of international concern January 31: Death toll tops 200 February 1: Death toll tops 300 February 2: First Wuhan coronavirus death reported outside of mainland China
1 hr 25 min ago
Canada has received 325 requests for departure assistance from Hubei Province due to coronavirus
From CNN's Artemis Moshtaghian
Canadian officials have fielded 325 requests for departure assistance from Hubei province in China due to the Wuhan coronavirus, according to a statement obtained by CNN from Global Affairs Canada. Ottawa is attempting to charter a plane to take Canadians from Wuhan back to Canada, the statement said.
There are currently 543 Canadians in Hubei who have registered with the voluntary Registration of Canadians Abroad service. Since registration is voluntary, this number is not a complete picture of Canadians in the region or in China, according to the statement.
Only Canadian citizens who have entered China with a Canadian passport will be allowed to board the plane back to Canada, Global Affairs Canada said. Additionally, Canadian citizens will need to have a valid Canadian passport along with a valid Chinese visa to board the plane. Canadians appearing with symptoms will not be able to board the aircraft, according to Global Affairs Canada. The country is still determining protocols