2 hr 22 min ago
A Seattle-based Amazon employee has been diagnosed with coronavirus
Amazon is informing employees that one of its Seattle-based workers has been diagnosed with coronavirus. 
According to a mass email for all staff members in Seattle and Bellevue, Washington, the employee infected with the novel coronavirus became ill on February 25 and has not been back to work since that time. 
The company said it has directly notified all coworkers who had been in close contact with the patient. The worker was based at the downtown office building the company refers to as Amazon Brazil, according to the email.
An Amazon spokesperson confirmed the authenticity of the email to CNN, adding, "We're supporting the affected employee." 
It was not immediately clear whether the case was included in Washington state's count of coronavirus patients in King County, which stood at 21 on Monday.
2 hr 21 min ago
Iran's coronavirus cases rose past 2,300 on Tuesday. Here's what's happening there
Members of a medical team spray disinfectant to sanitize around Imam Reza's holy shrine, following the coronavirus outbreak, in Mashhad, Iran February 27. West Asia News Agency
One week ago, Iran had fewer than 100 confirmed coronavirus cases. On Tuesday, Iranian authorities said there were 2,336 confirmed cases, making the Middle Eastern country one of the worst affected in the world.
There are now 77 confirmed deaths from coronavirus, Deputy Health Minister Alireza Raisi said on state TV Tuesday.
Here's what's going on:
Freeing prisoners: Iran will temporarily release more than 54,000 prisoners in an attempt to prevent the spread of coronavirus, according to Iran's semi-official news agency ISNA, citing Judiciary spokesman Gholamhossein Esmaili. The release of prisoners is under the supervision of Iran's health ministry. Lawmakers infected: 23 lawmakers from Iran's parliament have tested positive for coronavirus. That means around 8% are infected. Parliament Speaker Ali Larijani announced last Friday that parliament sessions would be suspended until further notice. Medical supplies: Iran received its first planeload of assistance from the World Health Organization on Monday. That included eight tons of test kits that will allow it to test 100,000 people, IRNA said in a report. The WHO also sent six teams of epidemiologists, physicians and specialists in laboratories tests. Foreigners evacuated: The United Arab Emirates said on Monday that it is evacuating all its citizens from Iran amid fears of coronavirus spread, state news agency WAM reported.
3 hr 5 min ago
Australia confirms 2 new coronavirus cases, bringing total cases to 40
From CNN's Eric Cheung in Hong Kong
Australia has confirmed two new cases of novel coronavirus in New South Wales, bringing the country's total to 40, Health Minister Greg Hunt said.
Speaking during an interview with CNN affiliate Sky News Australia on Wednesday, Hunt said the two patients are a man in his 30s and a woman in her 50s.
According to a news release from the New South Wales government, the man began feeling unwell after he arrived in Australia from Iran on Sunday.
The woman had not traveled outside of Australia and is believed to have acquired the illness locally, the news release added.
2 hr 22 min ago
Malaysia now has 36 confirmed coronavirus cases
From Eric Cheung in Hong Kong
sonos sonos One (Gen 2) - Voice Controlled Smart Speaker with Amazon Alexa Built-in - Black
read more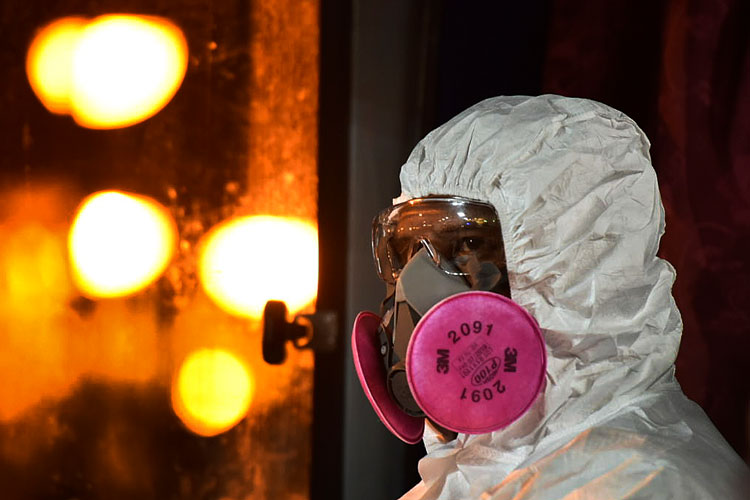 A health worker wearing a full protective suit waits for the arrival of evacuated Malaysians from China's Wuhan at Kuala Lumpur International Airport on February. 26. Muzzafar Kasim/Malaysia's Ministry of Health via AP
There are seven new cases of novel coronavirus confirmed in Malaysia, bringing the country's total to 36, Noor Hisham Abdullah, the director general of Health Malaysia, announced on Twitter Tuesday.
The director general said all the new cases are close contacts of a patient who previously contracted the virus and they are currently in a stable condition.
7 min ago
3,200 people have died from coronavirus globally
From CNN's Shanshan Wang in Beijing
Nurses assemble plastic face shields at a hospital designated for the coronavirus patients in Wuhan in central China's Hubei province, Sunday, March 1. Chinatopix via AP
At least 3,200 people around the world have died from coronavirus and 92,862 have been infected.
In China, another 38 people died as of the end of Tuesday, bringing the death toll in mainland China to 2,981, according to China's National Health Commission (NHC).
Of the 38 people who died, 37 were in Hubei province, where the outbreak began
Confirmed cases in mainland China increased by 119, as of the end of Tuesday, with 115 in Hubei.
In total, 80,270 people have been infected with coronavirus in mainland China since the start of the outbreak. According to the NHC, a total of 49,856 patients have recovered and been discharged from hospital.
A total of 219 deaths have been recorded outside mainland China.
Here's the breakdown:
Italy:
79
Iran:
77
South Korea:
32
Japan:
12
United States:
9
France:
4
Hong Kong:
2
Taiwan:
1
Australia:
1