1 hr 10 min ago
US stock futures rise ahead of new jobless claims data
From CNN Business' Jordan Valinsky
US stock futures are moving higher ahead of the weekly initial jobless claims report at 8:30 am ET.
Here's where futures stand at 6:15 am ET:
Dow futures are up 299 points, or 1.27% S&P 500 futures increased 1.43% Nasdaq Composite futures moved 1.54% higher
1 hr 10 min ago
Another 3 million initial jobless claims are expected today
From CNN Business' Anneken Tappe
There's no end in sight for coronavirus-related job losses.
Economists expect that another 3 million Americans filed for first-time unemployment benefits in the week ended May 2. That would bring the total of first-time filings since mid-March to more than 33 million.
These figures are staggeringly high: Before the crisis, weekly jobless claims hovered around 200,000. It would also be the fifth week in a row that claims have fallen.
Economists say downward trend is a good sign, but doesn't help the brutal overall picture of the job market during the pandemic.
Weekly jobless claims data will be released at 8:30 am ET.
1 hr 7 min ago
'Animal Crossing' boosts Nintendo profits as demand for games soars
From CNN Business'  Kaori Enjoji
The success of the Nintendo Switch during the coronavirus pandemic propelled the Japanese video company to a banner year.
sonos sonos One (Gen 2) - Voice Controlled Smart Speaker with Amazon Alexa Built-in - Black
read more
Nintendo (NTDOF) said on Thursday that it made 352 billion yen ($3.3 billion) in operating profit for the fiscal year ended in March — a 41% surge from a year ago. Profit in the three months to March more than tripled compared with the previous quarter.
Sales were driven this spring in large part by the breakout success of "Animal Crossing: New Horizons," a game set on an island utopia. The company sold more than 13 million units of the game in its first six weeks of release.
Read more here.
1 hr 7 min ago
The UK economy is heading for its worst crash in 300 years
From CNN Business' Charles Riley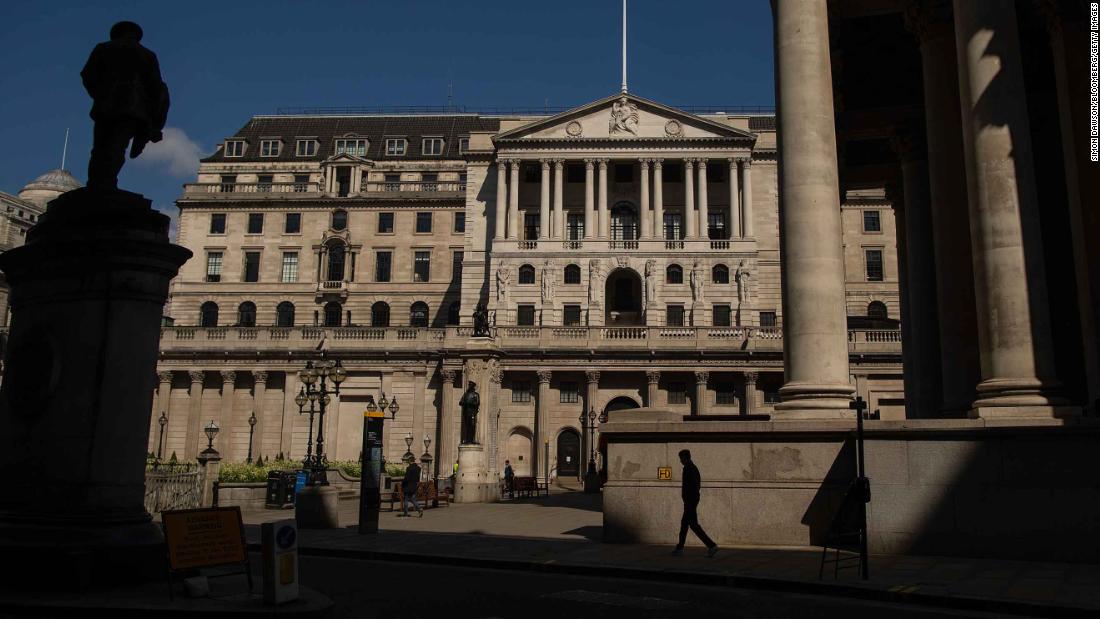 The UK economy is heading for its worst crash in more than 300 years because of the coronavirus pandemic, according to a new forecast from the Bank of England.
The central bank said Thursday that the British economy could shrink by 14% this year. That would be the biggest annual contraction since 1706, based on the bank's own best estimate of historical data.
Governor Andrew Bailey said it would respond as necessary to support the economy as the coronavirus threat evolves, but stopped short of announcing any new stimulus measures.
Read more here.
All