8 hr 43 min ago
These northern cities will get powerful winds from Isaias tomorrow
From CNN's Brandon Miller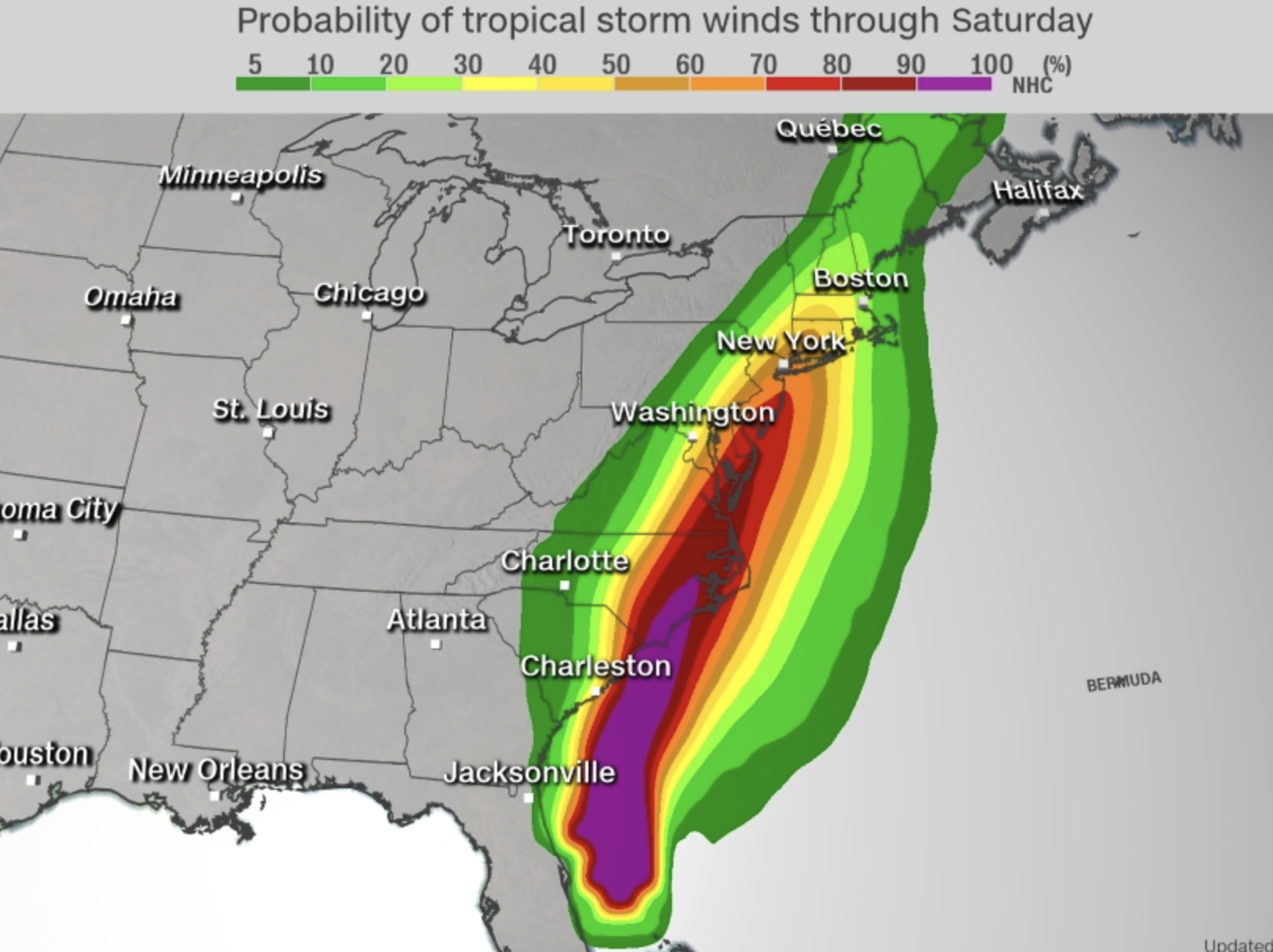 Isaias is moving Florida to Georgia and the Carolinas today, and the storm will continue its trek northward tomorrow.
Many northeast cities will see powerful wind gusts Tuesday:
New York City – 65-70 mph Philadelphia – 60-65 mph Boston – 45-50 mph Washington, DC – 30-40 mph
8 hr 54 min ago
Most of the East Coast is under some kind of storm watch or warning
Tropical Storm Isaias is continuing to move up the Florida coast this morning. It's expected to strengthen into a hurricane as it approaches the Carolinas today.
While parts of North and South Carolina are under a hurricane warning, most of the US East Coast — from Florida to Maine — has some kind of watch or warning in place.
Here's a look at where the tropical storm and hurricane watches and warnings have been issued:
sonos sonos One (Gen 2) - Voice Controlled Smart Speaker with Amazon Alexa Built-in - Black
read more
9 hr 13 min ago
Isaias is forecast to strengthen back into a hurricane today
This morning, Isaias continues to track along the Florida Coast. What was once a hurricane, weakened to a tropical storm Saturday afternoon. Sunday, the storm continued having difficulty fighting off vertical wind shear — the changing of wind speed and wind direction with height — which was suppressing its growth. 
The National Hurricane Center believes that this wind shear will weaken today, allowing Isaias to return to hurricane strength.
So what happens next? Models, like the American Model and European Model below, agree that the storm will be a hurricane when it makes landfall in the Carolinas tonight. After landfall, the storm will gradually weaken and begin to accelerate and will quickly move through the Northeast.
You can track Isaias' path here.
All rights