7 min ago
Tornado watch issued for portion of the Carolinas
From CNN's Taylor Ward
A tornado watch has been issued for southeastern North Carolina and northeastern South Carolina due to Tropical Storm Isaias.
The tornado watch lasts until 2 a.m. ET and includes Wilmington, North Carolina, and Myrtle Beach, South Carolina. 
Landfalling tropical systems frequently bring the threat of tornadoes, especially on the northern and eastern sides of the storm. The tornadoes associated with landfalling tropical systems are generally weak and short-lived, but represent yet another threat.
1 hr 8 min ago
Isaias expected to make landfall as a hurricane
From CNN's Judson Jones
Isaias is undergoing its daily reorganization phase, with a ragged eye-like feature now showing up in National Oceanic and Atmospheric Administration weather radars, the National Hurricane Center said.
The storm is very near hurricane status, the center said.
The storm should make landfall near the South Carolina and North Carolina border.
It should be emphasized that there is little difference between a strong tropical storm or a category 1 hurricane in terms of impacts, the center said.
Here's a look at the areas currently under watches and warnings:
2 hr 43 min ago
North Carolina's storm shelters will have temperature checks
From CNN's Jamiel Lynch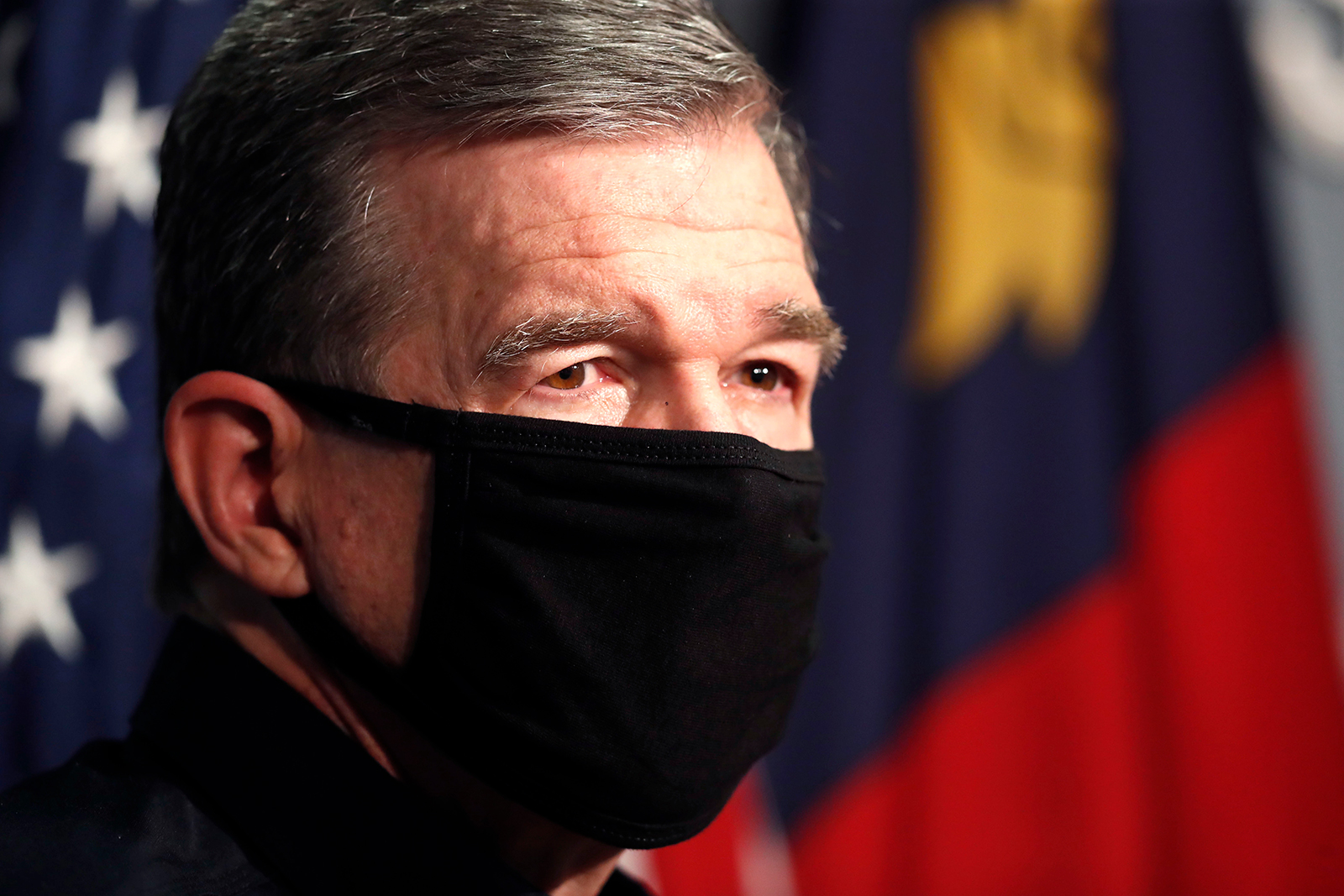 North Carolina Gov. Roy Cooper listens as Director of Emergency Management Mike Sprayberry speaks during a press conference on North Carolina's preparations for Tropical Storm Isaias at the Emergency Operations Center in Raleigh, North Carolina, on Sunday, August 2. Ethan Hyman/The News & Observer/AP
Shelters in North Carolina will be open with social distancing and plenty of personal protective equipment, Gov. Roy Cooper said in a news conference this afternoon as the state readies for Isaias to make landfall this evening.
Cooper said that there will be temperature checks at the shelters, and anyone showing Covid-19 symptoms or testing positive will be directed to another shelter that will be used for patients and where they can be isolated.
He warned residents to be prepared as Isaias moves in overnight. The tropical storm is expected to strengthen into a hurricane before it makes landfall tonight, and hurricane warnings have been issued for three counties in North Carolina – Brunswick, New Hanover and Pender, Cooper said.
3 hr 5 min ago
Satellite captures lightning strikes inside Isaias
A National Oceanic and Atmospheric Administration satellite caught images of Tropical Storm Isaias traveling up the US East Coast this afternoon.
The satellite images showed flashes of lightning inside the storm, which is forecast to become a hurricane before it makes landfall.
Here's what the storm looks like from above:
4 hr ago
The National Hurricane Center thinks the storm will restrengthen before landfall. Here's why.
From CNN's Judson Jones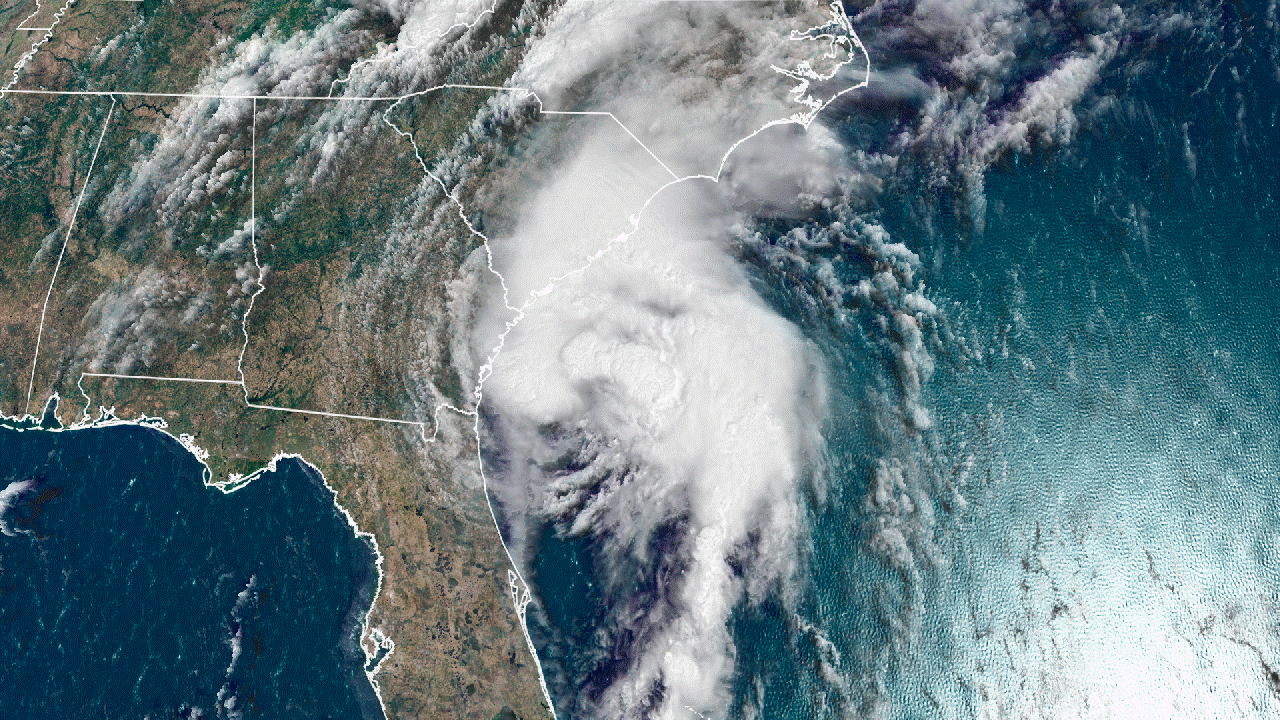 Tropical Storm Isaias continues to fluctuate in intensity, and the National Hurricane Center says this has been happening on an 8-hour cycle.
This morning it showed some weakening before 11 a.m. almost right on schedule. This means that if it continues on this pattern, it will have had this afternoon to strengthen as it approaches South and North Carolina, with landfall possible around 8 p.m.
4 hr 8 min ago
Isaias could bring strongest winds to New York City since Superstorm Sandy
From CNN's Brandon Miller
The National Weather Service is forecasting wind gusts on Tuesday from Tropical Storm Isaias to reach nearly 70 mph in New York City. 
According to Ross Dickman, the meteorologist-in-charge of the weather service in New York City, the storm could bring the strongest winds to the metro area since Superstorm Sandy almost eight years ago. 
sonos sonos One (Gen 2) - Voice Controlled Smart Speaker with Amazon Alexa Built-in - Black
read more
The peak wind gust at John F. Kennedy International Airport during Sandy was 69 mph on October 29, 2012. The current forecast calls for a peak wind gust on Tuesday afternoon of 69 mph in New York City.
Dickman said that "the wind and flooding impacts from Isaias will be similar to what the city has seen from some of the strongest coastal storms," such as nor'easters – "but we haven't seen one this strong in many years."
One key difference between the forecast for Isaias and what was experienced in Hurricanes Irene and Sandy will be the direction of the winds.
"The track for Isaias is west of the city, which will mean wind direction is from the southeast, south and southwest," Dickman said. "Rarely do we see the strongest winds from this direction…normally, they come from the northeast and northwest."
Dickman explained this will likely result in worse damage and power loss from downed trees, as "vulnerable vegetation has not experienced winds like this in a long time."
4 hr 14 min ago
Here's the latest update from the National Hurricane Center
Tropical Storm Isaias is off Georgia's coast, according to the National Hurricane Center's 2 p.m. ET update.
Isaias is still expected to strengthen into a hurricane tonight before it makes landfall, the center said.
"Strong winds and heavy rainfall likely from the Eastern Carolinas to the Mid-Atlantic coast tonight and Tuesday," the latest advisory read.
Here's a look at the areas currently under watches and warnings:
4 hr 19 min ago
North Carolina county declares state of emergency in advance of tropical storm
From CNN's Dianne Gallagher
New Hanover County, North Carolina, declared a state of emergency Monday ahead of Tropical Storm Isaias, according to the county's Emergency Information Center. 
"We are expecting tropical storm conditions this evening for our area, and we always want to be prepared – so that is what this State of Emergency helps us to do. And we encourage our residents to be prepared as well," Emergency Management Director Steven Still said.
Still continued: "Be in a safe place by 8 p.m. tonight, have your emergency kit ready in case the power goes out or you need to leave your home unexpectedly, and continue to stay informed."
4 hr 32 min ago
Charleston mayor encourages residents to stay home ahead of Tropical Storm Isaias
From CNN's John Couwels
Charleston Mayor John Tecklenburg encouraged all residents to stay home and off the streets after 6 p.m. ET today, as Tropical Storm Isaias continues to head toward South Carolina.  
According to the mayor, there will be no evacuations, and no shelters will be opened. 
City employees were sent home at 1 p.m. ET and garages around the city are open for people to park their cars for free to avoid flooded streets until Tuesday.  
Charleston emergency officials said they expect level 1 flooding with high tide at 9 p.m. ET tonight. The flooding could cause significant hazardous conditions on roadways, especially across downtown, the mayor said. 
Two controlled lakes have been lowered, drains have been cleared and two pumps are on standby if needed, Tecklenburg added.
Tropical Storm Isaias is forecast to become a hurricane again before landfall near the North