9 Posts
Sort byLatest Oldest
4 hr 35 min ago
India's coronavirus cases surge past 8 million
From CNN's Manveena Suri in New Delhi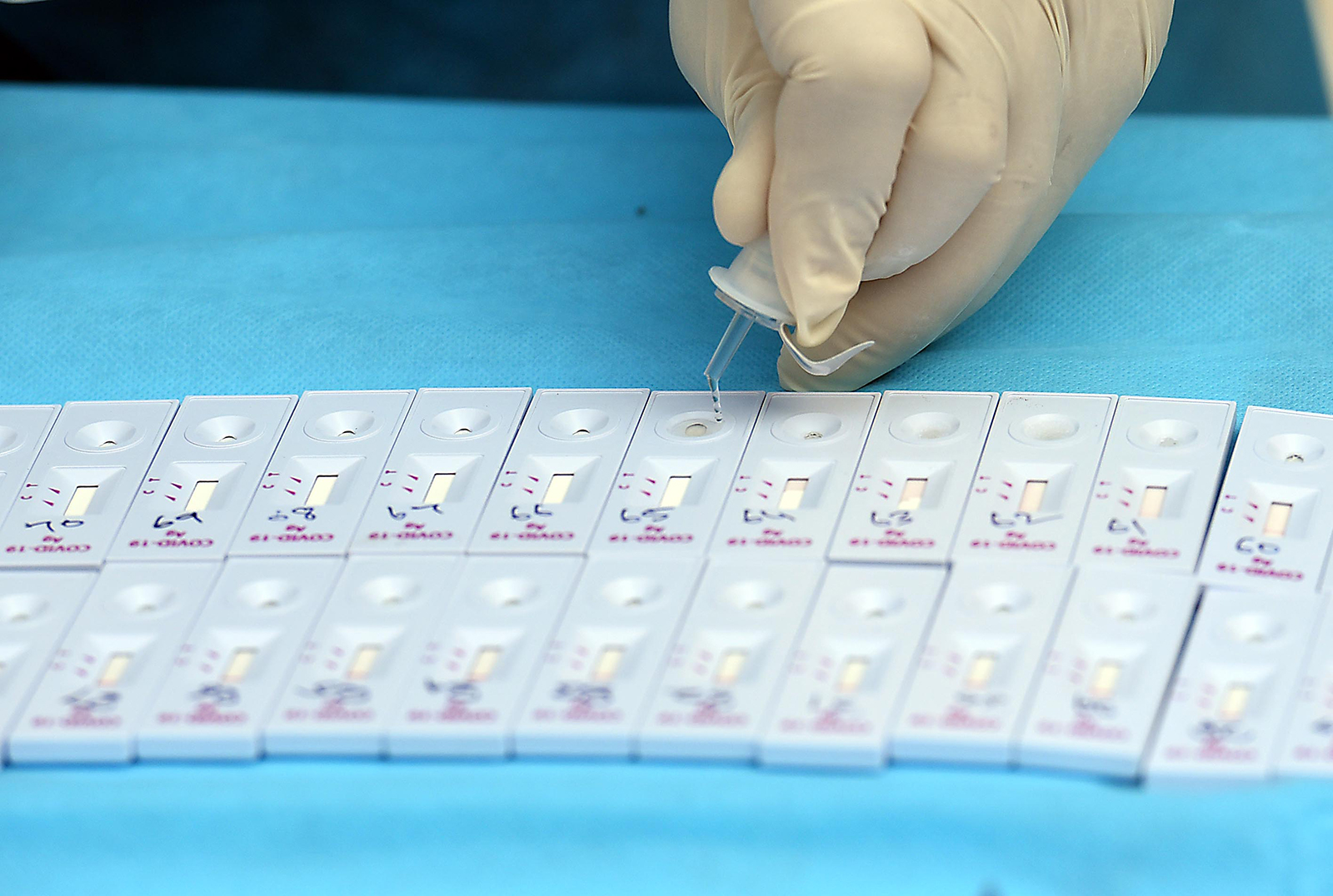 A health worker works with test slides for coronavirus testing at a government office, in New Delhi, on October 27. Raj K Raj/Hindustan Times/Getty Images
India surpassed 8 million coronavirus cases Thursday after reporting 49,871 new infections in the past 24 hours, according to the Ministry of Health and Family Welfare.
The country's total caseload now stands at 8,040,203, which includes more than 7.3 million recoveries and 120,527 deaths. Globally, India is behind only the United States in the number of infections.
Daily case numbers in India have been dropping to the lowest levels in three months, with a slower than expected rise in recent weeks. 
It took 18 days for India to go from 7 million recorded cases to the 8 million mark, compared to the 13 days it took to reach 6 million and 11 days to hit 7 million cases, according to a CNN tally of figures from India's health ministry.
More than 106.5 million coronavirus tests have been conducted as of Wednesday, according to the Indian Council of Medical Research.
Capital surge: New Delhi, however, is going against the national downward trend, as authorities reported 5,673 new Covid-19 cases there on Wednesday – the highest single-day rise to date that took the capital's total caseload to 370,014, according to the Delhi government's health department. 
The total for New Delhi includes more than 334,000 recovered patients and 6,396 deaths.
Patients with mild and moderate symptoms in India are considered no longer active after 10 days of symptom onset if they meet certain conditions. A test to confirm that they no longer have the virus is not required. 
7 hr 1 min ago
Mexico's reported Covid-19 death toll has surpassed 90,000
From CNN's Matt Rivers in Mexico and CNN en Español's Kiarinna Parisi in Atlanta
Mexico has confirmed another 495 coronavirus-related deaths, meaning that as of Wednesday, at least 90,308 people have been killed by the virus in the country since the pandemic began. 
Mexico already has the fourth-highest Covid-19 death toll of any country, but officials here have long said the actual number of people who have died from the virus is likely higher than reported due to lack of testing.
After examining the numbers this week, health officials concluded that it is likely that at least an additional 50,000 more people have died as a result of the coronavirus than has been officially reported.
The Health Ministry also reported 5,595 new coronavirus cases on Wednesday, bringing the country's total to 906,863.
CNN is tracking worldwide cases:
7 hr 34 min ago
The US should have had a more coordinated coronavirus response, Fauci says
From CNN Health's Shelby Lin Erdman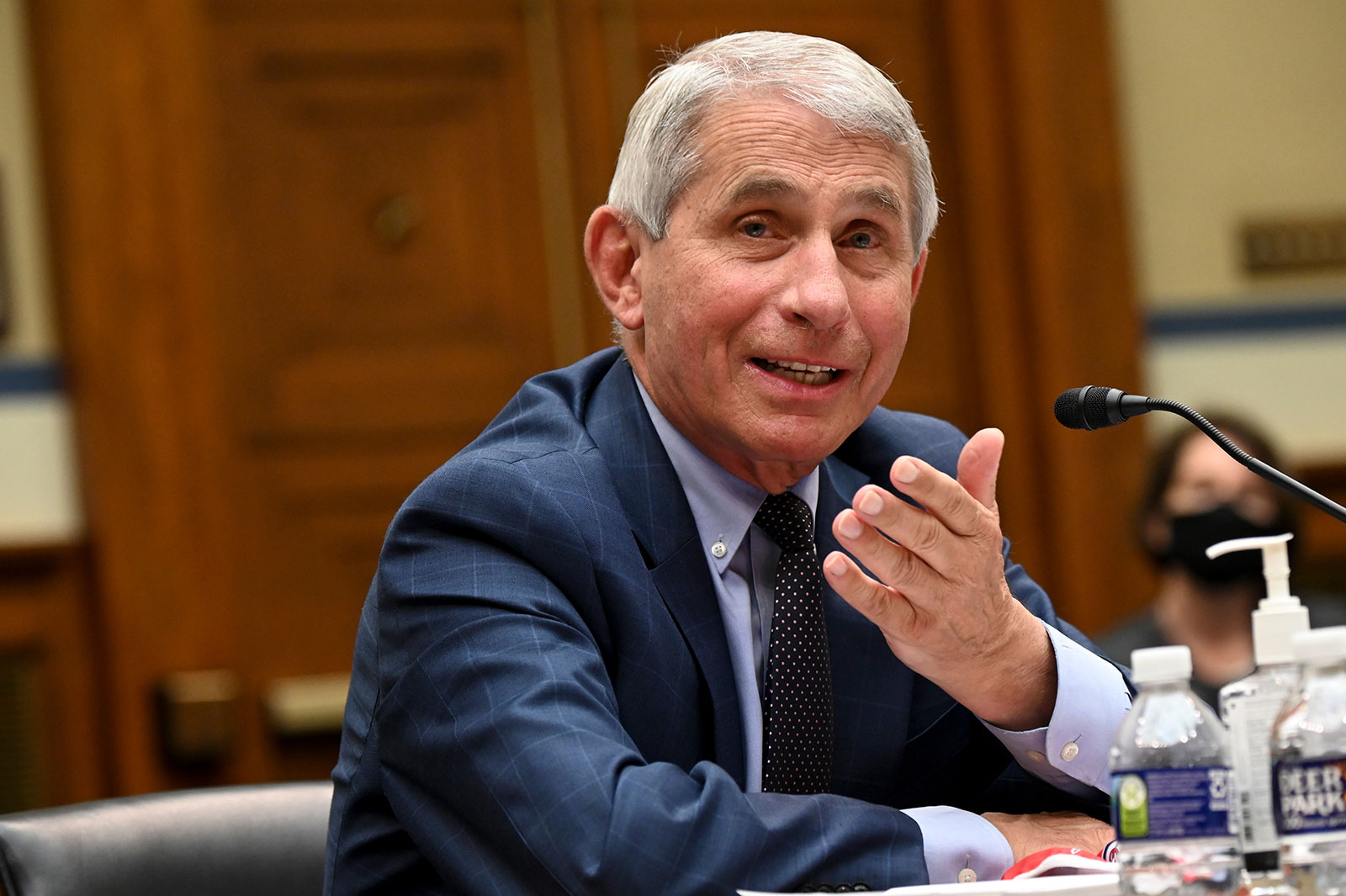 Dr. Anthony Fauci testifies during a House Select Subcommittee on the Coronavirus Crisis hearing on July 31, in Washington. Erin Scott/Pool/Getty Images
Dr. Anthony Fauci, the director of the US National Institute of Allergy and Infectious Diseases, said he agrees that many lives could have been saved if the United States had coordinated its response to the coronavirus pandemic at the federal level.
States have spent the past nine months creating and enacting their own pandemic response plans.
"I think we should have had more. I mean obviously we have had a disparate response," Fauci said in a CNBC interview Wednesday night.
"I have been saying that for months now, that when we have a uniform response where all the states do things in a uniform manner with regard to masks, distancing, avoiding congregate settings, it would have been different than if we did it the way we did it, which was we did it in a disparate way," he said.
Fauci on a mask mandate: Fauci also told CNBC that as the weather gets colder as the US heads into winter, cases of Covid-19 will increase -- so if a mask mandate "is needed, let's do a mandate," Fauci said.
Fauci had, in the past, said he did not think mandates would work. But in recent days he has spoken out more often in favor of mandating masks.
Fauci said he does not think a mandate will be enacted, but said that the US needs to "do something different."
"We can't just let this happen," he said.
"We're going to have many more hospitalizations and that will inevitably lead to more deaths. So this is an untenable situation. That's the reason why I say we have got to do these things. You're using the word mandating masks, yes, if that works, let's do it," Fauci said.
7 hr 59 min ago
The Dodgers player who was pulled mid-game for a positive Covid-19 test did not travel back with the team
From CNN's Jill Martin
The Dodgers have returned to Los Angeles, but without third baseman Justin Turner, a team spokesman told CNN on Wednesday.
Dodgers spokesman Joe Jareck said that the rest of the team flew home Wednesday, since they were cleared by county authorities.
Turner was pulled in the middle of his team's World Series-securing Game 6 victory over the Tampa Bay Rays in Arlington, Texas on Tuesday after testing positive for Covid-19.
He initially didn't join his teammates on the field for the post-game celebrations and tweeted: "Can't believe I couldn't be out there to celebrate with my guys!"
However, he did eventually return to the field to celebrate, hugging his teammates, posing for photos with the roster and at times not wearing a mask, which has led to both the 35-year-old third baseman and the Dodgers organization coming in for criticism.
In a statement, the MLB said Turner "chose to disregard the agreed-upon joint protocols and the instructions he was given regarding the safety and protection of others."
It added: "While a desire to celebrate is understandable, Turner's decision to leave isolation and enter the field was wrong and put everyone he came in contact with at risk. When MLB Security raised the matter of being on the field with Turner, he emphatically refused to comply."
An investigation by the commissioner's office is now underway and both the Rays and Dodgers were tested again today, the MLB said.
"I don't think there was anyone that was going to stop him from going out (onto the field)," Andrew Friedman, the Dodgers president of baseball operations, told reporters after the game.
Read more: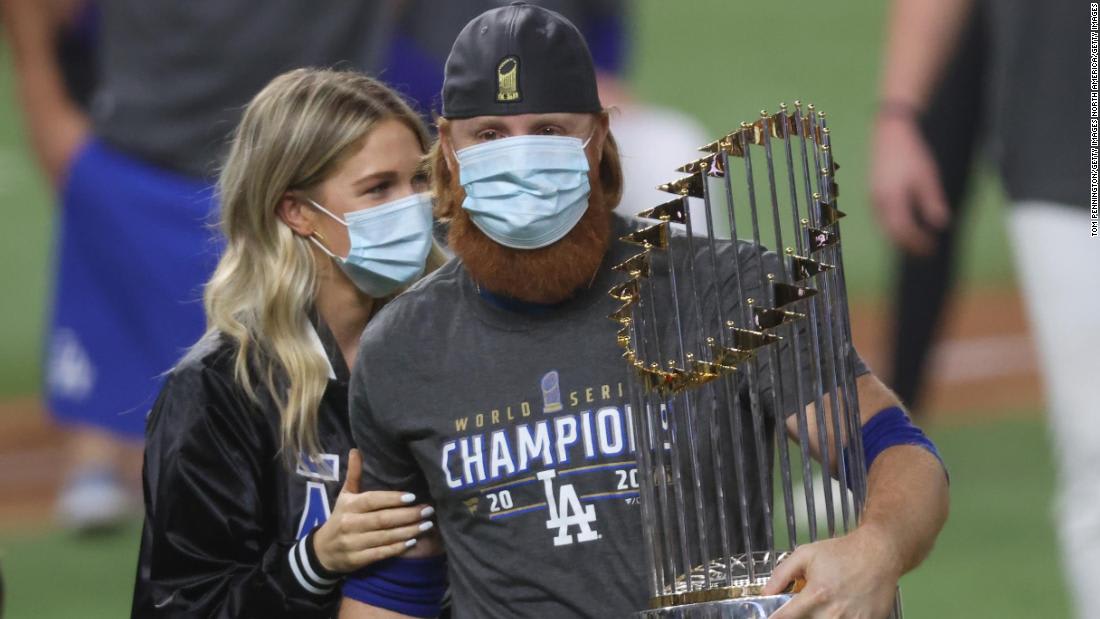 8 hr 46 min ago
The US government says it will pay for any future coronavirus vaccine for all Americans
From CNN's Andrea Kane
The Centers for Medicare and Medicaid Services said it will pay for any Covid-19 vaccine that is authorized or approved by the US Food and Drug Administration to allow for "broad vaccine access and coverage for all Americans."
The agency also announced it will help cover a larger portion of the cost of new Covid-19 treatments that may be coming down the pipeline for Medicare recipients.
"There are several vaccines in Phase 3 trials, production and distribution plans are well underway, and CMS is doing its part by laying the essential groundwork for coverage and payment when a vaccine does arise. It'll be widely available and accessible to seniors and every American," CMS administrator Seema Verma said during a briefing Wednesday.
She said that while the federal government is paying for the vaccine, insurers including Medicare, Medicaid and private plans must cover the cost of administering it.
sonos sonos One (Gen 2) - Voice Controlled Smart Speaker with Amazon Alexa Built-in - Black
read more
Read more: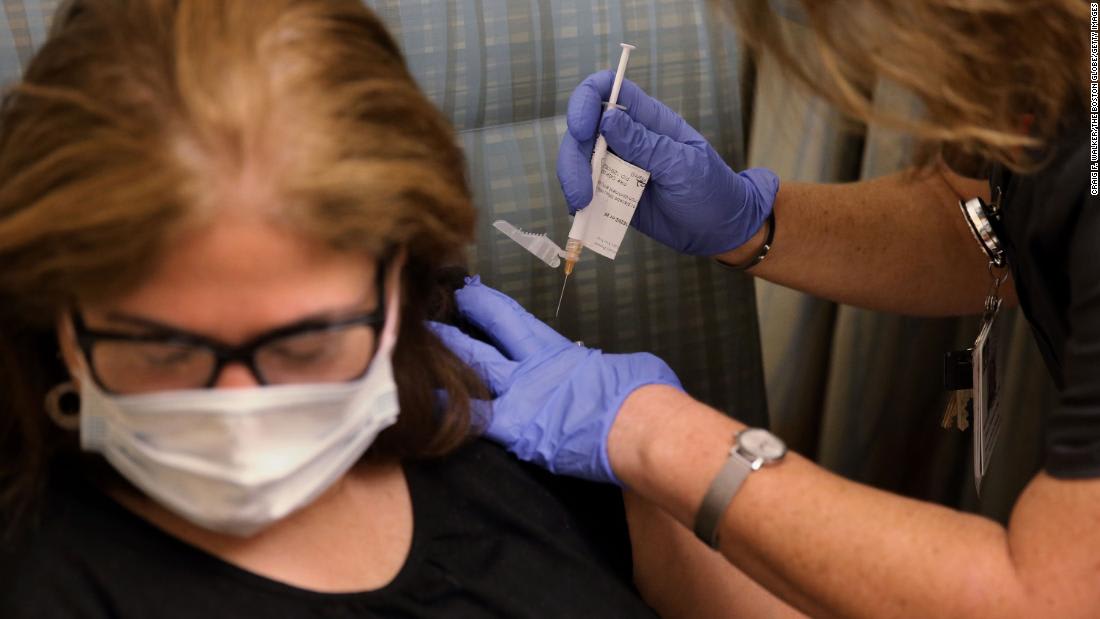 9 hr 17 min ago
The US is "not in a good place" when it comes to Covid-19, Fauci says
From CNN's Jacqueline Howard
The United States is "not in a good place" when it comes to a rise in Covid-19 cases nationwide, said Dr. Anthony Fauci, director of the National Institute of Allergy and Infectious Diseases.
"We're not in a good place," Fauci told Dr. Howard Bauchner, editor in chief of the medical journal JAMA, during a virtual Q&A session on Wednesday.
"Now we're averaging about 70,000 a (day). That's a bad position to be in," Fauci said. "As we continue into the cool months of the fall and soon the cold months of the winter, we're starting seeing something going in the wrong direction."
 Fauci called this "a bad recipe for a tough time ahead."
9 hr 17 min ago
US may not be back to normal until 2022, Fauci says
From CNN's Madeline Holcombe, Holly Yan and Amir Vera
As Covid-19 cases continue to jump during the fall surge, Dr. Anthony Fauci says there's little chance of normalcy on the horizon.
The US will have a vaccine in the next few months, but there's a chance a "substantial proportion of the people" won't be vaccinated until the second or third quarter of 2021, Fauci said.
The director of the National Institute of Allergy and Infectious Diseases reiterated caution on the nation's outlook.
"I think it will be easily by the end of 2021, and perhaps even into the next year, before we start having some semblances of normality," Fauci said during a University of Melbourne panel discussion Tuesday.
Things aren't looking too good for the US as the winter approaches, he said Wednesday.
Twenty-nine states set new records this month for the most new daily cases since the pandemic began, according to data from Johns Hopkins University.
Read the full story: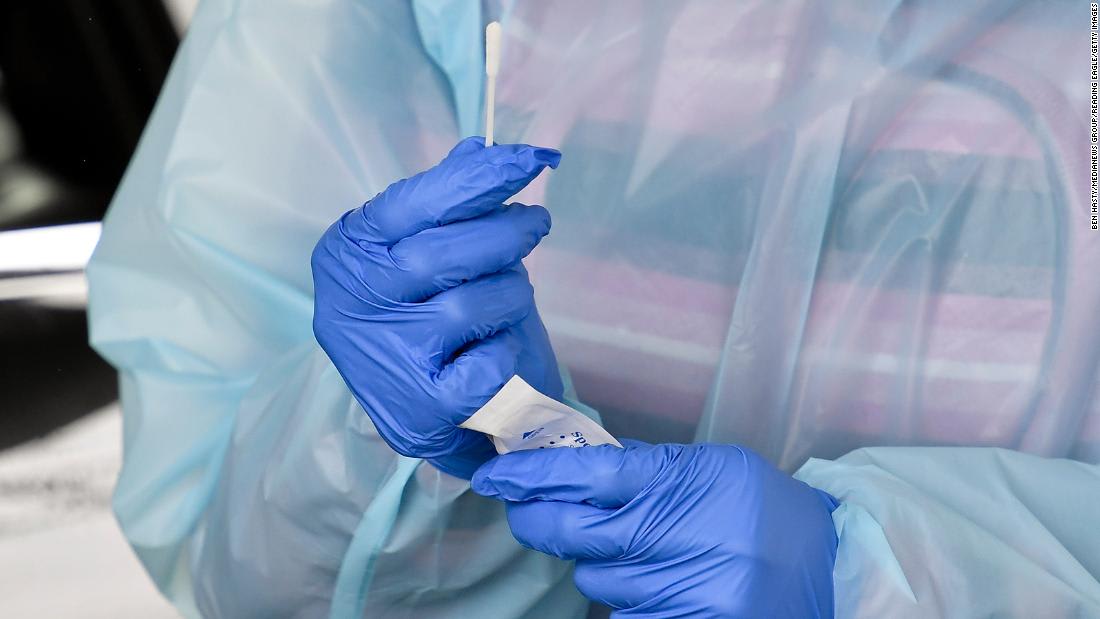 #Hotspots##
9 hr 52 min ago
France and Germany announce partial lockdowns
From CNN's Tara John and Claudia Otto
Two of Europe's biggest economies have announced lockdowns in response to spiraling coronavirus case numbers.
France will begin a four-week lockdown on Friday, French President Emmanuel Macron said Wednesday.
His declaration came just hours after German Chancellor Angela Merkel also announced a four-week nationwide lockdown starting next Monday.
Macron announced the French measures in a televised address on Wednesday evening, saying existing restrictions were "not enough anymore." By mid-November, all intensive care beds could be taken by Covid-19 patients unless a "brake" is put on the virus, he warned.
Under the French lockdown, people will need a certificate to move around. Non-essential businesses, restaurants and bars will be closed.
Schools and workplaces will remain open, and care homes visits will be allowed. However French people will only be allowed outside to go "to work, to go to a medical appointment, to care for a relative, to do shop for essential goods and to get some air," Macron said.
"The virus is circulating at a speed that even the most pessimistic had not predicted," he said, adding that the curfew imposed in Paris and other administrative areas did not dent the spread of the virus.
France's lockdown will last until December 1 at "minimum," according to Macron.
German restaurants, bars and clubs will also be closed in order to "avoid a national health emergency," according to Merkel.
People residing in Germany are advised to stay home, avoid travel and "keep their contacts to an absolute minimum," she said. Social contacts will be limited to two households in public. Schools and kindergartens will remain open, but have to take strict hygiene measure to do so.
Germany's restrictions will be reassessed in two weeks time, Merkel said.
Though strict, the new guidelines in both countries are less harsh than lockdowns imposed this spring, which brought Germany and France to a standstill.
Read the full story:
9 hr 21 min ago
Covid-19 deaths aren't rising as fast, despite soaring new cases. That doesn't mean the virus is less deadly
From CNN's Ivana Kottasová
Europe is drowning in the second wave of the coronavirus epidemic. Infection rates are skyrocketing across the continent. Governments are imposing strict lockdowns. Economies are shutting down again. But there is a glimmer of hope: The virus, while still deadly, appears to be killing fewer people on average.
Recent case and fatality figures from the European Centre for Disease Prevention and Control (ECDC) show that while recorded Covid-19 cases are spiking in the United Kingdom, France, Spain, Germany and other European countries, deaths are not rising at the same rate.
"The fatality rate has declined, in the UK, we can see it going down from around June to a low point in August," said Jason Oke, a senior statistician at the Nuffield Department of Primary Care Health Sciences. "Our current estimate is that the infection fatality rate is going up a little bit, but it hasn't come up to anywhere near where we were and that's unlikely to change dramatically unless we see a really surprising increase in the numbers of deaths."
Oke has been tracking Covid-19 fatality rates along with his colleague Carl Heneghan of the Centre for Evidence-Based Medicine and health economist Daniel Howdon. Their research shows that, at the end of June, the fatality rate was just below 3% in the UK. By August, it had dropped as low as about 0.5%. It now stands at roughly 0.75%.
"We think it's probably driven a lot by age, but also other factors, like treatment," Oke said.
The lower death rate isn't unique to Europe.
In New York, the death rate for those hospitalized with coronavirus-related illnesses has also dropped since earlier this year, according to a study by a team of researchers at NYU Grossman School of Medicine, published in the Journal of Hospital Medicine. A wider analysis of data from the US Centers for Disease Control and Prevention by the NYU team shows that across the United