From CNN's Zachary B. Wolf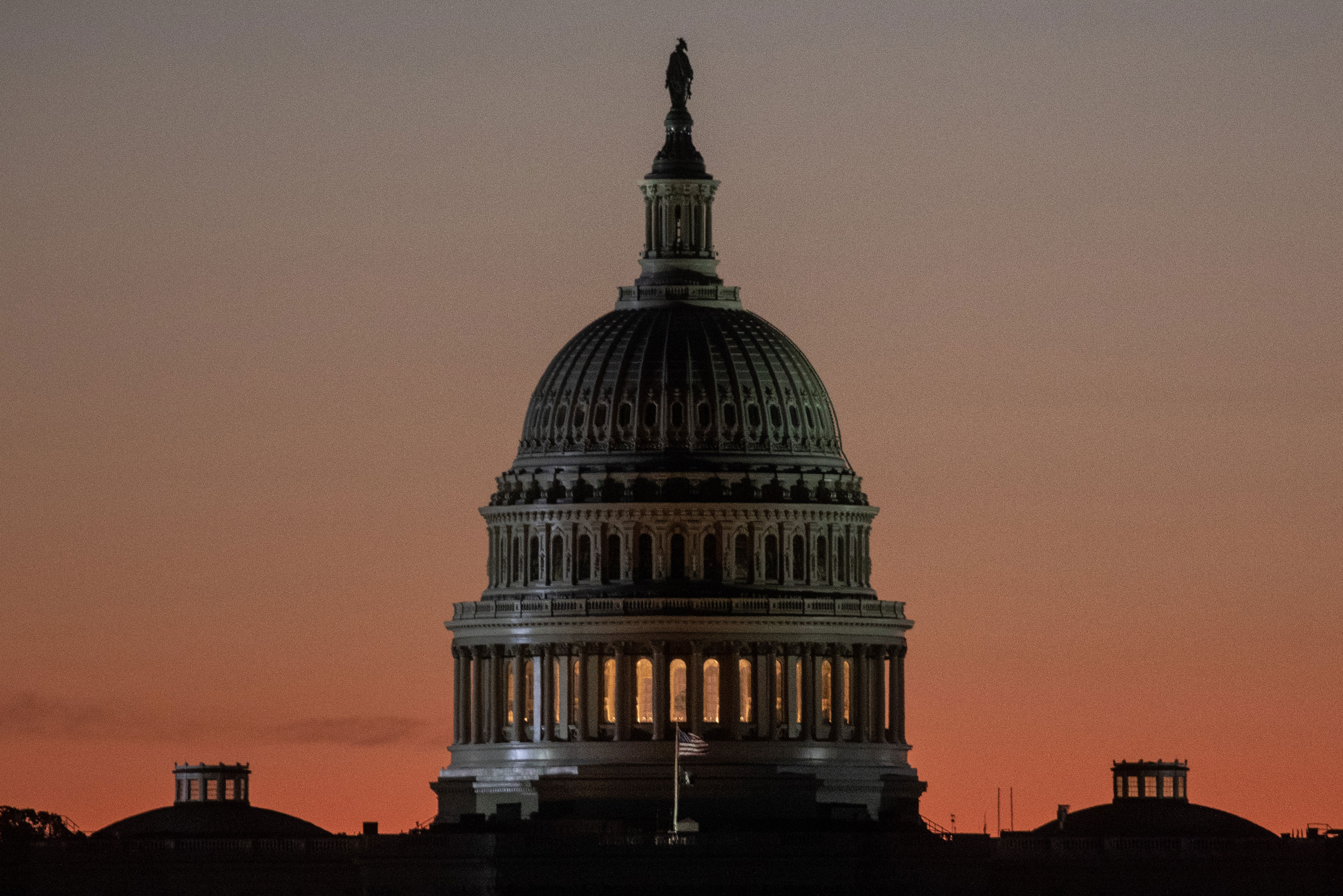 Chris McGrath/Getty Images
The real question on Election Day is whether Republicans can hang onto their slim majority in the Senate.
Democrats need to pick up a net of three seats if Biden wins and four if Trump wins (the vice president breaks ties in the Senate) to seize power.
They're pretty much guaranteed to lose a Senate seat in Alabama, so Democrats are looking for 4-5 seats elsewhere. There are plenty of opportunities.
One Republican-held seat — Colorado — is rated by CNN as "lean Democratic."
Three Republican-held seats — Arizona, Maine and North Carolina — are rated by CNN as "tilt Democratic."
Three Republican-held seats — Georgia, Iowa and Montana — are rated by CNN as "tossup."
If there's a massive Democratic wave, look to the three Republican-held seats — Kansas, South Carolina and Georgia's second seat — rated by CNN as "tilt Republican."
Meanwhile, Democrats are expected to build on the House majority they won in 2018.
Check out the full ratings here.
CNN's Phil Mattingly explains:
A woman holds her ballot at a polling place in Ridgeland, Mississippi on November 3. Rogelio V. Solis/AP
Voters across the country today will decide more than who will sit in White House. States will weigh several different issues this election, such as whether to legalize marijuana, limit access to abortion, reform voting and more.
Here are some of the top ballot measures to watch this Election Day:
Marijuana legalization: Eleven US states have legalized recreational marijuana, and four more could join them this year. Voters in Arizona, Montana, New Jersey and South Dakota will consider efforts to legalize marijuana, allow cannabis sales and make drug-related criminal justice reforms. Voting: Alaska and Massachusetts will decide whether to adopt ranked-choice voting for elections. Ranked-choice voting is a system in which voters rank their preferences instead of voting for just one candidate. Alaska's Ballot Measure No. 2 weighs whether to move to an open top-four primary system and a ranked-choice general election. Massachusetts' Question 2 would establish ranked-choice for state and federal primary and general elections — but not for presidential elections. Racial reckoning: Mississippi's Ballot Measure 3 will ask voters to weigh-in on a new state flag after the state Legislature this summer retired its 1894 flag that featured a Confederate battle emblem. Voters will either accept or reject a new state flag design, which was picked out of 3,000 options and features a magnolia flower surrounded by 20 stars, signifying the state's status at the 20th state. The flag also includes the words "In God We Trust," as required by law. If voters decide against the proposed design, the process of picking a new flag will begin again. Rhode Island's State Question 1 would change part of the state's official name to exclude a portion that has ties to slavery. The measure, if passed, would change the "State of Rhode Island and Providence Plantations" to the "State of Rhode Island." Nebraska's Proposed Amendment 1 and Utah's Constitutional Amendment C would amend their respective state constitutions to remove archaic language that allows slavery and involuntary servitude as punishment for a crime.
Read