It's been ten years since the Writers Guild of America last went on strike, but the memory of the 100-day walkout and its effects linger in the face of another potential break between the union and the major studios.
The Alliance of Motion Picture and Television Producers, which represents the latter, issued a statement last week saying that the writers "lost more than $287 million in compensation that was never recovered," and that the strike "hurt everyone."
The writers, however, argue that concessions they won in terms of sharing revenue from new media -- a nascent field a decade ago that has thrived and proliferated in the years since faster than you can say "Netflix" -- made the strike worth it, however painful it was at the time.
As in 2007, the current down-to-the-wire negotiations are playing out against a period of change and uncertainty in the TV and movie business. New distribution methods have created more work for writers, but also reduced their annual compensation on average.
Meanwhile, the major studios find traditional business models under siege, from consumers bypassing cable to more aggressively skipping commercials. Competitors like Netflix and Hulu have added to the pressure, although the studios have also benefited from making deals to distribute their content on new platforms.
The studios are vast, multifaceted operations, which would enable them to weather a strike for a time, as they did a decade ago. Still, a prolonged strike would have consequences, immediately shutting down late-night shows, potentially delaying the start of the TV season that begins in September, and casting a pall over their upfront presentations this month, in which they'll unveil new programming to advertisers.
Perhaps foremost, networks fear that viewers who might drift away during a strike will be even harder now to lure back, thanks to the host of options available to them.
For their part, writers well remember the lost income they experienced in 2007. Guild leaders have argued that as with past strikes, short-term pain might be necessary to secure a deal that would protect writers now and into the future.
Related: Writers inch closer to strike with guild vote
The 2007 strike -- which started in November and extended into February -- brought many TV programs to a halt, resulting in strike-shortened seasons. (Networks had accelerated the production pace in anticipation of the strike, which initially somewhat softened the blow.)
Programmers once again turned to reality shows to help fill the void -- including a winter edition of CBS' "Big Brother" -- prompting writers to worry that some of the lost primetime real estate wouldn't be fully recovered.
A number of what turned out to be long-running TV shows were impacted creatively, sometimes in unexpected ways.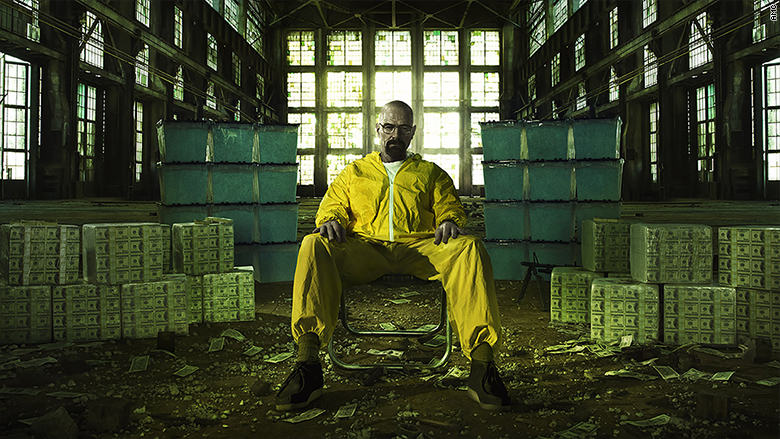 Breaking Bad
"Breaking Bad" had the order for its first season reduced from nine episodes to seven due to the strike, something the producers, in hindsight, said actually benefited them. "Friday Night Lights" wound up quickly wrapping up an ill-advised story line in which the Landry character killed someone, getting back to form in its third season.
The production stoppage caused a ripple effect through the California economy, hurting not only other aspects of the entertainment industry but businesses that service it, from catering firms to dry cleaners. Estimates put the overall cost as high as $2 billion, with particular impact on Southern California.
Related: What's streaming on Netflix, Amazon, Hulu in May
Because movies are produced far in advance, the effect of the strike was less immediately evident. But the 2007 walkout meant that movies didn't have access to writers for rewrites and punching up dialogue. Others, such as "X-Men Origins: Wolverine," were rushed into production to beat the deadline.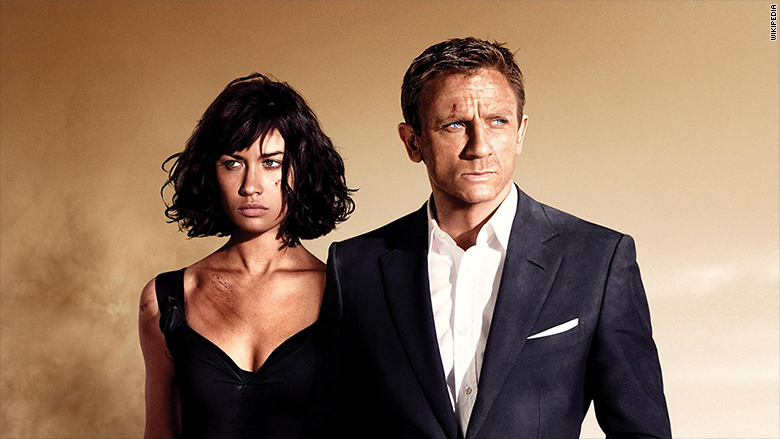 Quantum of Solace
Daniel Craig subsequently lamented that the James Bond sequel "Quantum of Solace" began shooting with "the bare bones of a script" and, because of the strike, "there was nothing we could do. We couldn't employ a writer to finish it."
Notably, the WGA and AMPTP don't even agree completely on the cost of the last strike in terms of lost compensation. But the studios did use the strike to cancel contracts with writers that they wanted to get off their payrolls.
Late-night shows were immediately halted because of the strike. Several returned before the strike was over, with the hosts -- despite expressing solidarity with the writers -- citing the damage being done to other crew members who were forced out of work.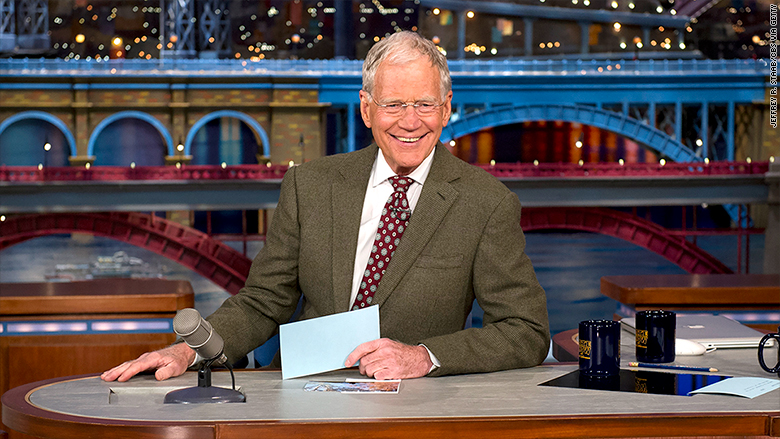 David Letterman on "Late Show."
"The Tonight Show's" Johnny Carson had gone back to work without writers during previous strikes, establishing a precedent.
David Letterman, as the producer of his "Late Show" on CBS, brokered an interim side deal with the writers through his company. Jay Leno came back to work without writers in January, but was accused of scripting jokes in violation of WGA rules, and later called before a disciplinary committee by the guild. (He was eventually cleared.)
The strike also proved to be a boon for nascent new-media outlets reporting about the dispute. Journalist Nikki Finke became a voice for the writers with her site, Deadline.com, which she positioned as an alternative to trades like Variety and the Hollywood Reporter, which many writers felt were -- because of their reliance on advertising -- in the pockets of the major studios.
CNNMoney (Los