These are just some of the scenes, captured by Fan Ho, that are set to appear in the most comprehensive sale of the photographer's work since he passed away last year. Shot in Hong Kong during the 1950s and 1960s, the images will be exhibited alongside some of Ho's possessions, including the vintage camera he used to create the works.
Celebrated for his striking black-and-white street photography, Ho was known for his pioneering use of light and shadows. The new retrospective, which opens at Sotheby's Hong Kong Gallery in June, will feature over 30 images, most of which were taken by the photographer in his 20s.
The 1950s and 1960s -- during which time the exhibited photographs were taken -- were periods of immense change in Hong Kong. The burgeoning manufacturing sector was sewing the seeds of an economic miracle, while the city's population expanded rapidly.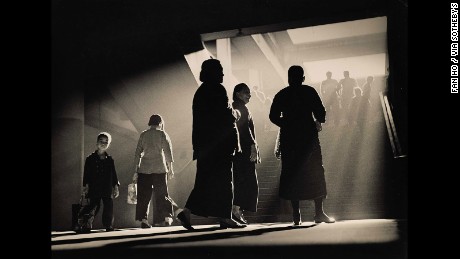 "Afternoon Chat" (1959) by Fan Ho
Yet, despite the bustle associated with Hong Kong, Ho's images reflect stillness and serenity. His mastery of the street photography genre has led many to call him the 'Henri Cartier-Bresson of the East,' a reference to the iconic French photographer.
Like Cartier-Bresson, Ho took a human approach to his art, says the director of Blue Lotus Gallery, Sarah Greene, who is collaborating with Sotheby's on an accompanying book, "Fan Ho: Portrait of Hong Kong."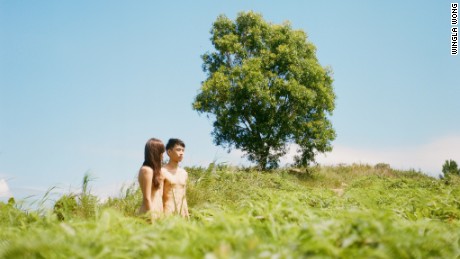 "He was very aware of what was going on in Europe," she says. "In the 1950s there were two major directions in photography -- objective and subjective. And [Fan Ho] was more tempted by the subjective approach.
"For him, it was not so much about capturing the truth. With street photography there is always a 'truth', but it was filtered through his eyes -- the sense of composition, the mood and the story he wanted to capture or create.
"[Ho] thought that if you experienced a feeling when you saw a particular scene, you could capture it in a way that meant the photograph's viewer could also feel that emotion -- that's what he considered important. His pictures have a very strong emotional character. It's not dry, objective photography."
An inspiration to many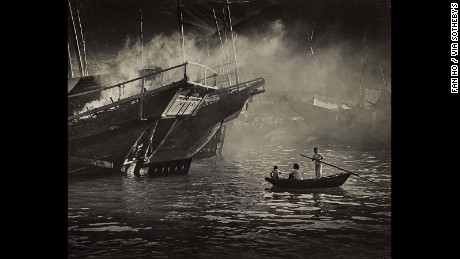 "Evening in Aberdeen" (1958) by Fan Ho
When Fan Ho -- who was also a celebrated actor and film director -- died of pneumonia last year, aged 84, tributes streamed in from the art world. His legacy is still felt today, says award-winning street photographer, Edas Wong.
"He's an inspiration to many people in Hong Kong, not only me," he says. "Fan Ho was the master of using light and geometry. He inspired how I use light and shadow to look at people or particular objects. He's like a schoolbook -- every street photographer has to learn from him in the beginning.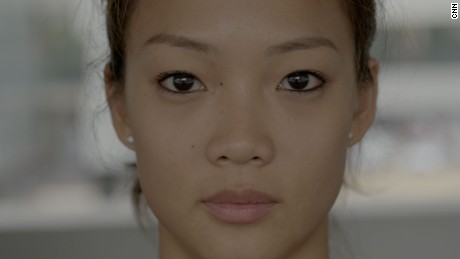 Although Wong says he has since developed his own style, he admits drawing heavily on Ho's work when he took up photography six years ago.
"When I started, I shot in black-and-white like Fan Ho. I tried to follow his use of light and composition. After a few years, I changed my style to become more contemporary, but I still use some of his concepts in my photos."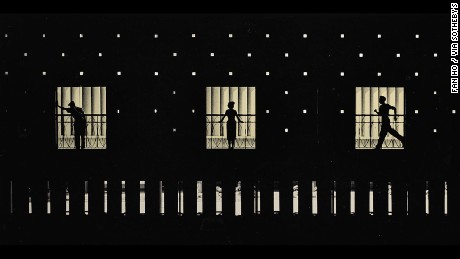 "On the Stage of Life" (1954) by Fan Ho
Although Sotheby's has not disclosed the price of the signed photographs on display, the images can expect to attract significant interest. Asian art collectors have shown growing appetite for photography in recent years, with one of Ho's photographs, "Approaching Shadow," selling at auction for 375,000 Hong Kong dollars (over