"It's completely feasible that there will be long, drawn-out Republican primary for Trump to be renominated," Stutzman said.
Some of that may be wishful thinking by Stutzman, who has long been a vocal member of the "Never Trump" wing of the Republican Party. After all, there's no modern example of a primary challenge to a sitting president working. Ronald Reagan lost -- albeit barely -- to Gerald Ford in 1976. Ted Kennedy lost to Jimmy Carter in 1980. Pat Buchanan lost to George H.W. Bush in 1992. (Note: The primary challenges did not work, but none of the presidents listed above went on to re-election.)
At the same time, Trump may well be uniquely vulnerable to a primary challenge given his dismal approval ratings, his lack of connections to the major donors in the GOP and the fact that many Republican establishment types never wanted him to be their nominee in the first place.
In other words: A path does exist for a serious primary challenge to Trump if he stays on, roughly, the course he is currently on.
So, who might be the one to step forward to take Trump on? Here's a look at the five most likely contenders (listed in alphabetical order) :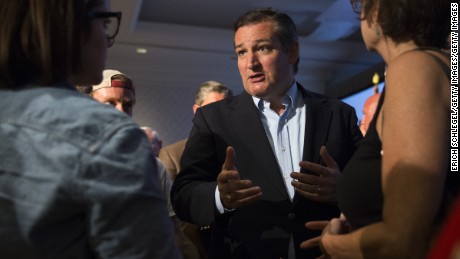 Ted Cruz at a town hall in Austin, Texas, in July.
*
Ted Cruz
: It's hard to imagine anyone disliking
Trump
more than Cruz. The Texas senator has to withstand
Trump
's attack on his wife's looks and the suggestion from the party's eventual nominee that Cruz's father might have been involved in the assassination of John F. Kennedy. Cruz also drew massive headlines when he pointedly refused to endorse
Trump
at the Republican National Convention despite being handed a plum speaking spot. (He endorsed
Trump
two months later.) Cruz is up for a second term in November 2018 and Democrats have recruited a real challenger against him in the form of Rep. Beto O'Rourke. But this is Texas in a midterm election so Cruz should be fine. And a solid 2018 victory could well lend momentum for Cruz to just keep running.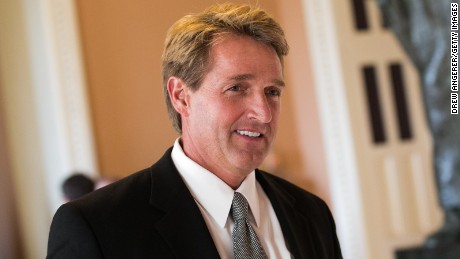 Sen. Jeff Flake walks to a Senate joint caucus meeting, on Capitol Hill.
*
Jeff Flake
: The Arizona Republican senator is getting lots of attention for his forthcoming book in which he lambastes
Trump
for the chaos created in the White House and scolds his own party for going along with it all. Flake is now positioned as the conservative conscience of the party, someone not willing to bend to the latest political winds just because it's the path of least resistance. Flake has some work to do before he can even begin to consider a 2020 bid, however. He's up for re-election in 2018 and
Trump
has already spoken personally with three potential primary challengers to him. Democrats are also eyeballing the seat which
Trump
won by 3.5 points in 2018.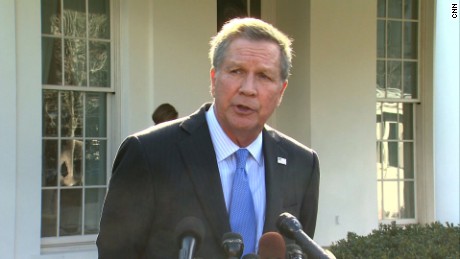 *
John Kasich
: The Ohio governor was the highest-profile holdout on
Trump
during the 2016 election. And since
Trump
's victory, Kasich has remained vocal in his opposition to
Trump
's bare-knuckled approach. He's also been consistently offering an alternative strategy -- one based on bringing people together around common-sense solutions and working to take some of the heat out of our politics. In May, Kasich said this about a 2020 bid in an interview with HBO's Bill Maher: "I'm going to finish my term in 18 months as governor of our state, pull the state together and get it to do better and better and better. That's what I'm all about — and giving everybody a shot. And then I don't know what I'm going to do. I'm going to keep a voice, but I can't predict to you — I never thought I would be governor, I never thought I'd go back into politics." All of which is definitely not a hard "no."
*
Ben Sasse
: The Nebraska senator is only in his first term but has already made a name for himself thanks to his willingness to critique
Trump
. Sasse has been outspoken in condemning some of
Trump
's more crude comments -- about, for example, MSNBC host Mika Brzezinski -- and has written a book about the shrinking moral fabric of the country and what it means for young people. In an interview with CNN's Jake Tapper on "State of the Union," Sasse joked about a recent trip to Iowa; "I don't want to admit it anywhere, let alone on national TV, but Nebraska lost to Iowa last year in a football game, and I lost a bet," Sasse said."So I have to drive Uber in Iowa next weekend." (He did; and he did!)
*
Scott Walker
: Walker is
still
the governor of Wisconsin. And his 2016 bid for president was so short-lived that many people forgot he ran at all. (Walker dropped out of the race in September 2015.) There's an argument to be made that the same low-key personality that doomed Walker in the 2016 race could be an asset in a 2020 primary against the charismatic but controversial
Trump
. Walker is also in the midst of his best press run in a very long time -- on the