"The Central Criminal Court issued a verdict to execute 27 defendants convicted of participating in the Speicher massacre," Judge Abdul Sattar al-Beeraqdar, a spokesman for Iraq's Higher Judicial Council, said in a statement released Tuesday.
This is the second mass conviction relating to the so-called Speicher massacre committed by ISIS members in 2014.
ISIS released videos after the massacre that showed a line of Iraqi military recruits being marched at gunpoint. Later, ISIS posted images showing mass murders.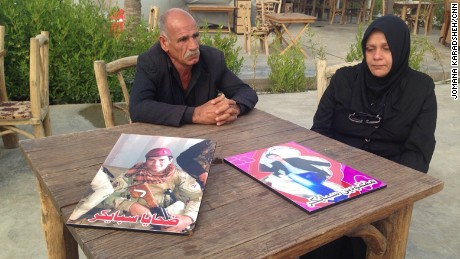 In 2016, Iraq hanged 36 people for taking part in the massacre. They were executed at Al-Hoot prison in Nasiriyah province, south of Baghdad.
The killings have come to be known as the Speicher massacre because they took place at Camp Speicher, a former US base near Tikrit, after ISIS forces took control of the area.
The massacre was described by Human Rights Watch as the "largest reported incident" where "ISIS captured more than 1,000 soldiers fleeing Camp Speicher ... then summarily executed at least 800 of them."
A mass grave was uncovered in Tikrit in 2015, where as many as 1,700 bodies were recovered. Officials believe these bodies were of the men