16 min ago
AstraZeneca says its coronavirus vaccine candidate is 70% effective on average
From CNN's Stephanie Halasz
Drugmaker AstraZeneca announced on Monday that its experimental coronavirus vaccine has shown an average efficacy of 70% in its large scale trials -- the latest of several vaccine trials worldwide to post their results this month.
The vaccine, developed with the University of Oxford, showed 90% efficacy in one dosing regimen, and 62% efficacy in a second regimen. That averages to a 70% efficacy, AstraZeneca said. 
The company said in a news release that its vaccine was "highly effective in preventing COVID-19, the primary endpoint, and no hospitalisations or severe cases of the disease were reported in participants receiving the vaccine."
The interim analysis included a total of 131 Covid-19 cases, according to the release.
Insurance Loans Mortgage Attorney Credit Lawyer
Other vaccines in the works: This comes after Moderna announced earlier this month that its vaccine was 94.5% effective against coronavirus, and Pfizer announced its vaccine was 95% effective.
39 min ago
Indian state chief warns people to take precautions to avoid coronavirus "tsunami"
From CNN's Esha Mitra in New Delhi
The Chief Minister of India's Maharashtra state, Uddhav Thackeray, speaks during a news conference in New Delhi, India, on December 8, 2016. Arvind Yadav/Hindustan Times/Getty Images
The Chief Minister of India's Maharashtra state, Uddhav Thackeray, has warned the public to practice Covid-appropriate behavior to avoid a "tsunami" of infections after the festival season.
"The second and third wave of coronavirus that some states are experiencing, if you compare it with previous waves, it's not a wave but a tsunami," Thackeray said in an address on Sunday, referring to rising infections in Delhi and other states. 
He added that Maharashtra has gained some control of the situation -- but cautioned citizens to wear masks and avoid crowds.
"We did bring the numbers down, but I had said before itself that we need to take extra precautions during Diwali ... but crowding did increase, so don't think that the threat of coronavirus is gone," he said.
Maharashtra, India's second most populous state, has reported more than 1.78 million Covid-19 cases. The state's death toll stands at 46,623, according to the Indian Ministry of Health.
1 hr 5 min ago
Australian state of New South Wales reopens border with Victoria after 4 months
From CNN's Isaac Yee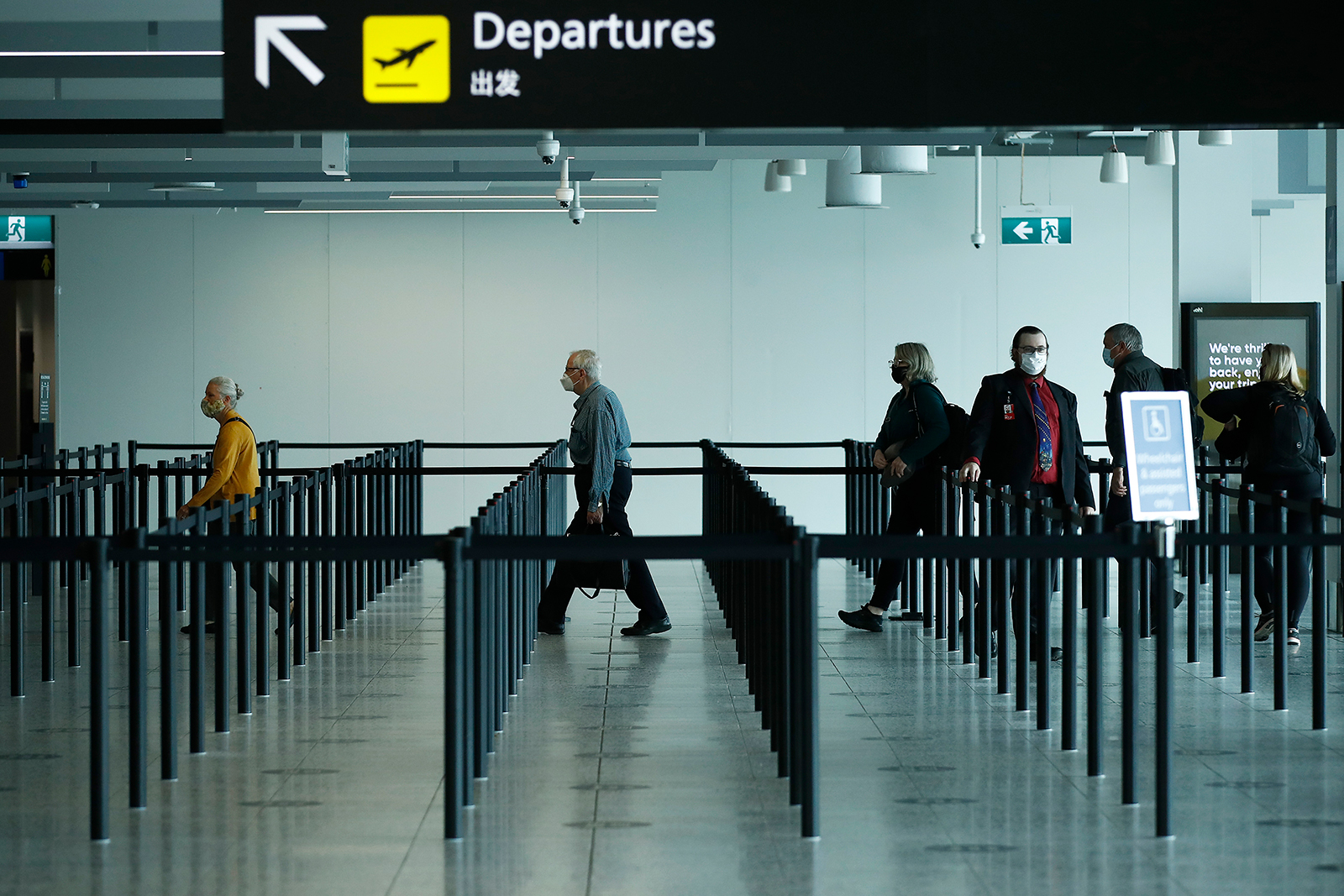 People are seen at Melbourne airport checking in for flights to New South Wales on November 23. Daniel Pockett/Getty Images
Australia reopened travel between New South Wales state and the former virus hotspot of Victoria on Monday, after four months of closed interstate borders. 
"From 12.01am Monday 23 November, the NSW-Victoria border is open. Thank you to the residents of our border communities for your patience and understanding during this time," NSW Premier Gladys Berejiklian tweeted on Sunday. 

Insurance Loans Mortgage Attorney Credit Lawyer
Flights between Sydney and Melbourne, once the busiest flight route in the country and second busiest in the world, also resumed on Monday. Qantas and Jetstar will operate 17 flights between Sydney and Melbourne on Monday alone according to Qantas.
Why the border shut: The border between NSW and Victoria was closed on July 8, when Victoria saw a large spike in coronavirus cases. The country's largest outbreak so far peaked in July and August, and cases have slowly fallen back to single and double digits per day.
Both New South Wales and Victoria recorded no new locally transmitted coronavirus cases on Sunday.
The reopening of the border comes after Victoria further relaxed restrictions, including allowing the number of people attending outdoor gatherings in public places to 50 people. Cinemas, galleries and museums will be allowed to host up to 150 people indoors.
1 hr 20 min ago
Nevada governor warns cases are spreading at "wildfire level," announces new restrictions
From CNN's Jenn Selva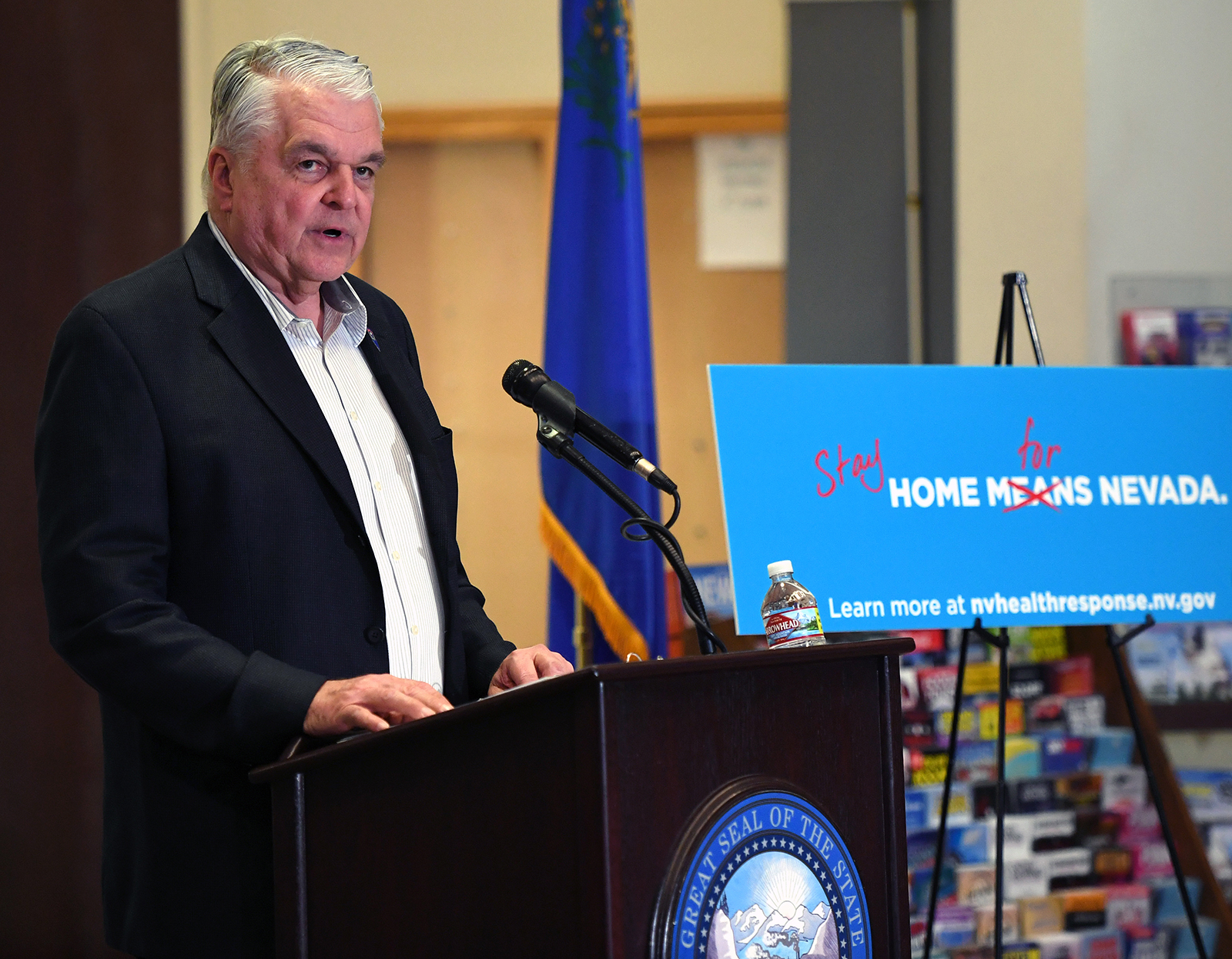 Nevada Gov. Steve Sisolak speaks during a news conference on the state's response to the coronavirus outbreak at the Grant Sawyer State Office Building in Las Vegas, on March 17. Ethan Miller/Getty Images
Nevada Gov. Steve Sisolak has ordered a statewide "pause," saying Covid-19 cases are growing at a "wildfire level."
The new restrictions, which go into effect on Tuesday, will last for three weeks, Sisolak said at a news conference.
Here's what the restrictions mean:
Residents are required to wear a mask at all times, both indoors or outdoors, if they're around anyone not in their household. Restaurants and bars can continue indoor and outdoor dining, but the maximum capacity has been lowered from 50% to 25%. Reservations will be required and no more than four people can sit at a table. Masks must be worn at all times when not actively eating or drinking.  Gym capacity has also been lowered to 25% and masks must be worn at all times unless drinking water. Public gatherings will decrease to no more than 50 individuals or 25% capacity, which includes activities like church and weddings. Private gatherings will be restricted to 10 people or fewer, and from no more than two households with everyone required to wear a mask. Sports tournaments are going on complete pause.
"If this is not taken seriously and our situation worsens in the next three weeks -- continuing the current trajectory that threatens our health care infrastructure -- I will be forced to intervene and to take stronger action," Sisolak tweeted.
The state's positivity rate is at a record 16.5%, and 10% of all cases ever reported in Nevada have been in the past seven days, the governor said.
1 hr 35 min ago
US reports more than 142,000 new Covid-19 cases
From CNN's Rebekah Riess
The United States reported 142,732 new coronavirus cases and 921 virus-related deaths on Sunday, according to Johns Hopkins University.
At least 12,246,849 Covid-19 cases and 256,782 deaths have now been reported in the US, according to the university's tally.
The totals include cases from all 50 states, the District of Columbia and other US territories, as well as repatriated cases.
CNN is tracking US cases: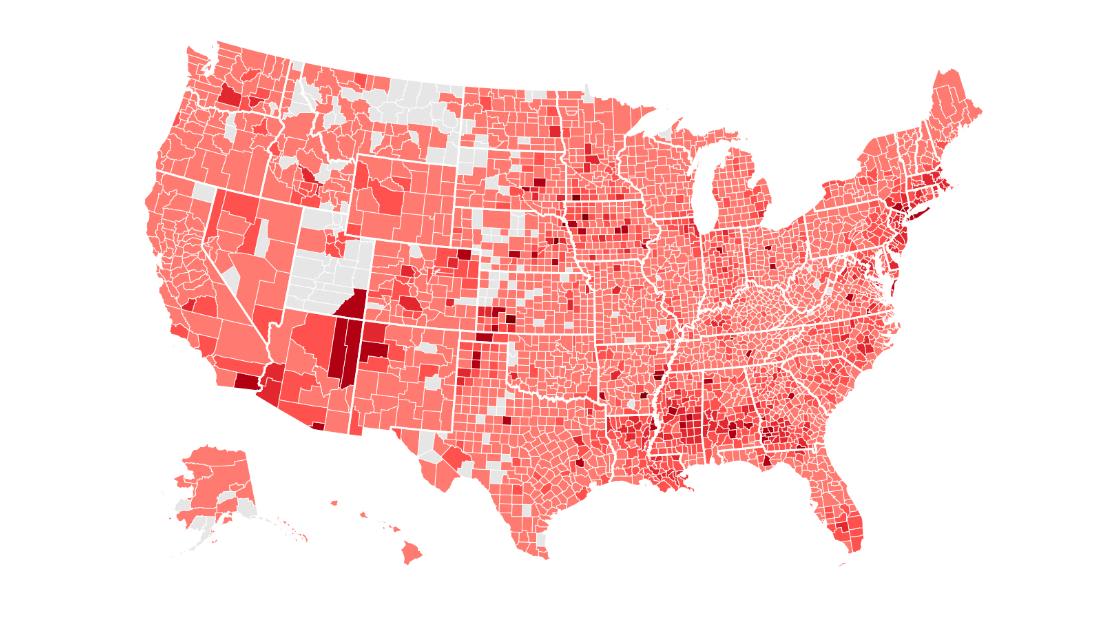 1 hr 52 min ago
Shanghai airport tests all cargo workers following coronavirus outbreak
From CNN's Beijing Bureau
Shanghai's Pudong International Airport tested all personnel working in the cargo areas of the airport on Sunday following the discovery of several coronavirus cases.
"All personnel of cargo areas participated (in testing) overnight. Professional testing personnel set up a temporary testing site on the second floor of the long-term parking lot of the Pudong Airport to collect testing samples," the Shanghai government said in a statement.
On Sunday, another two airport workers tested positive for virus, bringing the total number of reported infections linked to the outbreak to five.
2 hr 13 min ago
Florida's new cases per week have tripled since Gov. DeSantis reopened the state
From CNN's Rosa Flores and Sara Weisfeldt 
Florida Gov. Ron DeSantis speaks during a campaign rally for President Donald
Trump
at Pensacola International Airport in Pensacola, Florida, on October 23. Mandel Ngan/AFP/Getty Images
The number of new Covid-19 cases per week has tripled in Florida since Gov. Ron DeSantis reopened the state in one swoop in late September.
The week before Florida reopened, the state reported more than 17,000 new cases. In the past seven days, Florida has recorded more than 53,000 new cases.
That means three times more Floridians per week are testing positive for Covid-19 now, than the week the state was reopened.
In an effort to curb the spread of the virus, a bipartisan group of mayors from across the state asked DeSantis last week to issue a mask mandate, bolster contact tracing, increase funding for Covid-19 testing, and give mayors more local control. 
DeSantis issued a video message last week sharing "promising news" about therapeutics and vaccines -- but he didn't address the rise in cases.
2 hr 27 min ago
A Chinese city found a handful of new cases Friday. Now it's testing 2.6 million residents for the virus
From journalist Eric Cheung in Hong Kong 
The Chinese city of Tianjin has launched a mass testing program that will test 2.6 million residents in just a few days after five locally transmitted cases were reported on Friday.
Four of the five new cases were reported in the same residential compound in Binhai New Area district, located in the eastern part of the city, the city's health commission said in a statement.
The mass testing, which started on Saturday, will cover all residents living in the district, it added. The testing was expected to be completed in three days. 
As of Sunday evening, Tianjin had received more than 2.25 million test samples, of which over 1 million have come back negative, the health commission said. 
Tianjin, a major port on China's northeastern coast, is home to more than 13 million people.
2 hr 50 min ago
Regeneron CEO explains why
Trump
got antibody treatment
From CNN's Naomi Thomas
Dr. Len Schleifer, president and CEO of Regeneron, speaks during a hearing in Albany, New York, on October 20, 2015. Mike Groll/AP
Dr. Len Schleifer, the president and CEO of drugmaker Regeneron, explained the company's decision to let President Donald Trump use their antibody cocktail.
When Trump contracted Covid-19 in early October, Regeneron granted him compassionate use for their treatment, REGEN-COV2.
It was still an experimental treatment; human clinical trails began in June, and the first encouraging data from patients came just three days before Trump announced he had Covid-19.
"When we received the request from the President's physicians for access to REGEN-COV2, we weighed it carefully against our established criteria for Compassionate Use, an FDA pathway that, by design, is meant for exceptional circumstances, "Schleifer wrote in an open letter on Saturday.
"Given the unique national security considerations of the Presidency, which preclude participation in a clinical trial, we granted the request."
While they knew it would bring unprecedented scrutiny on the company, Schleifer said, "Frankly, that's not the kind of calculation we do in these moments. Rather we considered if it was the right thing to do for the patient and if it adhered to our