1 min ago
Tom Steyer expected to drop out of 2020 race
From CNN's Kate Sullivan and Jeff Zeleny
Tom Steyer is expected to end his presidential campaign on Saturday night, according to a campaign source.
The billionaire businessman will exit the race after he failed to claim victory in South Carolina, a state he invested heavily in, hoping it would turn around his sputtering run.
Steyer spent more than $200 million on advertising for his presidential campaign, and contributed about $155 million in the fourth quarter of 2019. But the power of Steyer's money was partially blunted late in his campaign by the entrance of former New York Mayor Michael Bloomberg, who has spent more than $500 million on ads in a few short months, effectively watering down Steyer's omnipresence.
Watch:
5 min ago
Joe Biden: "We are very much alive"
From CNN's Lauren Dezenski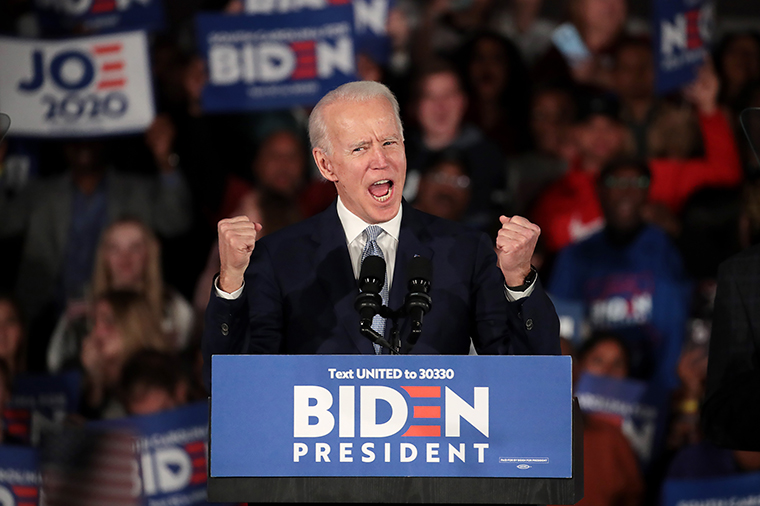 Scott Olson/Getty Images
Former Vice President Joe Biden declared a new life for his campaign following his projected victory in South Carolina.
"For those of you who've been counted out, knocked down, left behind, this is your campaign," Biden told supporters in Columbia, South Carolina.
"Just days ago, the press and pundits had declared this candidacy dead," Biden added. "Because of you, the heart of the Democratic party, we just won and we won big because of you. We are very much alive."
He said this win will help him in the coming contests on Super Tuesday.
"Now you launched our campaign on the path to defeating Donald Trump. This campaign is taking off so join us!"
Biden was joined on stage by his wife Jill Biden and South Carolina Rep. Jim Clyburn. Biden nodded to Clyburn's coveted endorsement this week before he launched into his speech.
"My buddy Jim Clyburn here. You brought me back!" Biden said, embracing Clyburn.
Biden also took a shot at those calling for a "political revolution," a common refrain for Bernie Sanders and his supporters.
"Most Americans don't want the promise of revolution," Biden said. "They want more than promises. They want results."
Watch:
6 min ago
Biden picks up endorsement from longtime Virginia congressman
From CNN's Ryan Nobles and Arlette Saenz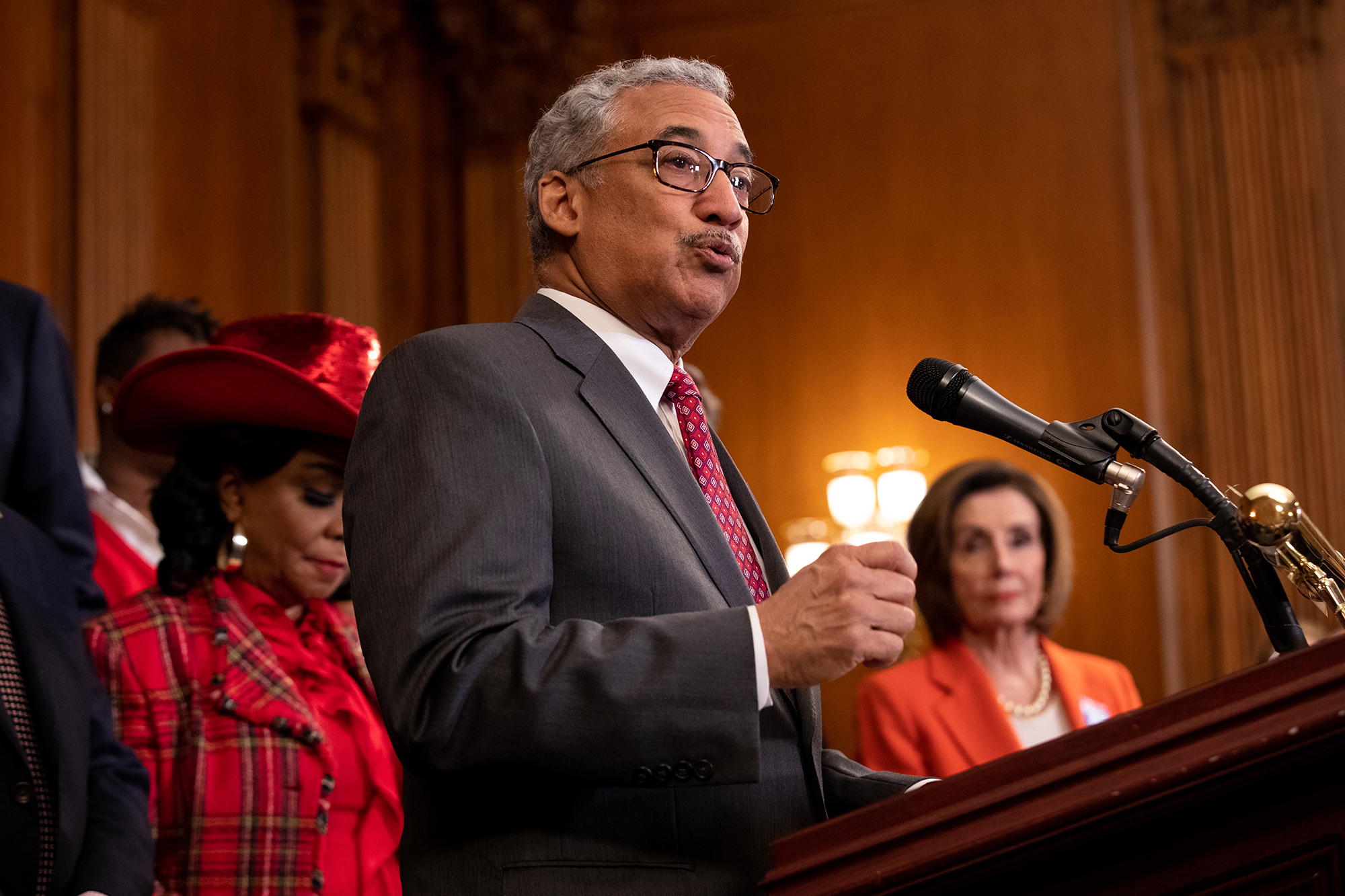 Representative Bobby Scott, a Democrat from Virginia and Chairman of the House Education and Labor Committee, speaks during a press conference on Wednesday, February 5. Amanda Andrade-Rhoades/Bloomberg/Getty Images
Adding to his support in the commonwealth, former Vice President Joe Biden picked up an endorsement from longtime Rep. Bobby Scott of Virginia tonight.
Scott, who has represented Virginia's 3rd Congressional District since 1993 and is dean of the Virginia delegation, is the 20th Congressional Black Caucus member to announce their support for Biden.
Scott's endorsement is the second one of the night: Former Virginia Gov. Terry McAuliffe  endorsed Biden for president earlier tonight.
30 min ago
What Bloomberg's campaign manager is saying about tonight's primary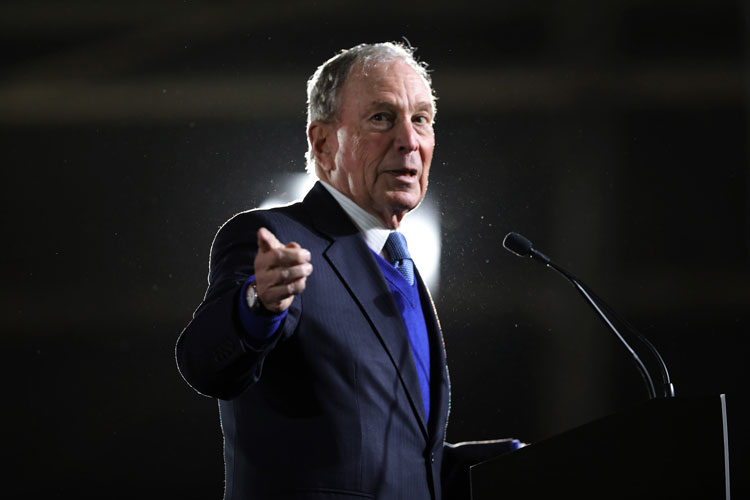 Democratic presidential candidate, former New York City mayor Mike Bloomberg speaks during a campaign rally held at the Tri-City Aviation on February 28. Joe Raedle/Getty Images
Former New York Mayor Mike Bloomberg wasn't on the ballot in South Carolina — or in any of the Democratic races so far — but his campaign manager is reacting tonight to the state's Democratic primary.
Bloomberg's campaign manager Kevin Sheekey said they've been focused "on organizing Democrats and building infrastructure in states all around the country."
"Mike is the only candidate to campaign in all fourteen Super Tuesday states over the last two months and we look forward to Tuesday. Mike's record of successfully leading and managing through crises and challenges is exactly what Americans are looking for in a new President," he said in a statement.
31 min ago
Andrew Yang: "Joe Biden is the new comeback kid"
Former presidential candidate Andrew Yang described Joe Biden as "the new comeback kid" following his win in the South Carolina Democratic primary.
Yang called for other candidates in the race to think about whether they can win if they are going to move forward with their campaigns.
"Now, every candidate in the race has run a tremendous campaign," Yang said. "They can walk out with theirs heads held high, and all of them are considered our friends, so it's hard to say you should make this decision, but I will say to them, if you get out, it's not terrible not having a camera in your face 24/7. Your families will be happy to see you. And you missed a lot of good TV and movies." 
Watch:
17 min ago
Biden tops South Carolina field in favorability
From CNN's Grace Sparks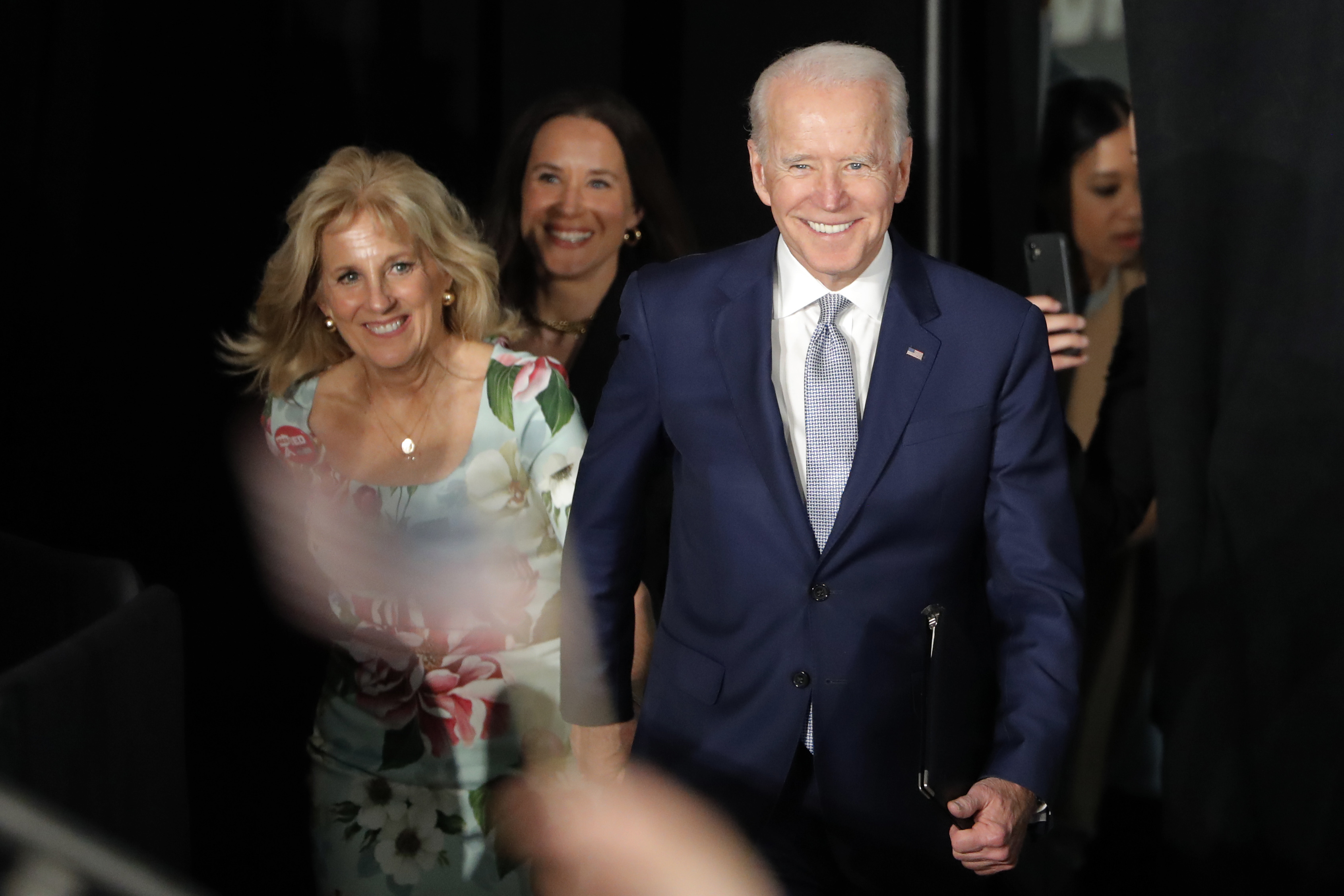 Democratic presidential candidate former Vice President Joe Biden arrives for a primary night election rally in Columbia, S.C., Saturday, February 29. AP Photo/Gerald Herbert
Joe Biden tops the Democratic field in South Carolina with the highest favorability rating of any candidate tested Saturday, according to preliminary exit polls in the state. 
The former vice president and projected South Carolina primary winner dominated, according to early polling, with around three quarters of voters saying they have a favorable opinion of him.
sonos sonos One (Gen 2) - Voice Controlled Smart Speaker with Amazon Alexa Built-in - Black
read more
Businessman Tom Steyer, Vermont Sen. Bernie Sanders and Massachusetts Sen. Elizabeth Warren all hit slightly above half in their favorability numbers, with about 2 in 5 voters finding each unfavorable. 
Former South Bend, Indiana, Mayor Pete Buttigieg lands at around half favorable, with less than half unfavorable. Minnesota Sen. Amy Klobuchar's unfavorability barely outpaced her favorability in early polling.
Only a quarter of voters said they have a favorable opinion of former New York City Mayor Mike Bloomberg, while two thirds found him unfavorable. 
Biden's ratings are significantly higher among black voters, a group that carried his projected win in South Carolina, with almost 9 in 10 having a favorable opinion.
40 min ago
Bernie Sanders: "You cannot win them all"
From CNN's Lauren Dezenski
Pool
Bernie Sanders acknowledged that he didn't win South Carolina's primary while addressing supporters in Virginia Beach, Virginia, on Saturday night.
"We did not win in South Carolina. That will not be the only defeat. There are a lot of states in this country and nobody can win them all," Sanders said.
"I want to congratulate Joe Biden on his victory tonight," he added. "And now we're on to Super Tuesday in Virginia."
Watch:
49 min ago
Why Biden still needs Klobuchar and Warren in the race
From CNN's Jeff Zeleny
There is no rush to push Amy Klobuchar or Elizabeth Warren out of the race — yet — and here's why: Joe Biden's campaign needs them in the race on Tuesday.
Team Biden believes having Klobuchar in the race through Super Tuesday is incredibly helpful to them.
Why? It blocks Bernie Sanders in the Minnesota primary on Tuesday.
"If Amy gets out, that gives Minnesota to Bernie," a top Democrat close to the Biden campaign tells CNN.
Four years ago, Sanders crushed Hillary Clinton in Minnesota, winning 62% to 38% in the state's caucuses. He has a strong appeal to Minnesota voters. But this year, it's a primary contest which Klobuchar advisers believe she is poised to win or be incredibly competitive with Sanders.
A similar argument is true for Warren in Massachusetts. The Biden campaign wants Warren to be in the race through Super Tuesday, when Massachusetts voters weigh in.
Pete Buttigieg does not have such a home state argument to make, but three advisers to his campaign say he intends to stay in the race through Super Tuesday. But a conversation is happening tonight about his future, they tell CNN, and a decision has not been made.
Advisers to all Democratic candidates insist they have no plans to leave the race before Super Tuesday. We'll see if that holds as the strength of Biden's victory crystalizes.
One thing to note: All eyes are on Mike Bloomberg's campaign— and whether the former New York City mayor offers any signal about making a major decision about his future in the race before Tuesday.
Watch:
53 min ago
This is Biden's third run for president, but tonight is different
From CNN's Lauren Dezenski
Biden speaks at a campaign event at Saint Augustine's University in Raleigh, North Carolina, Saturday, February 29. Gerry Broome/AP
This is the third time Joe Biden has run for president, but South Carolina is projected to give Biden something new: An outright victory. 
He first ran in the 1988 cycle but didn't even make it to the primary voting period. His campaign was derailed in September 1987 after a plagiarism scandal in his stump speech. 
Biden made it to Iowa in his 2008 bid, but dropped out after a poor showing in the caucuses. Barack Obama tapped him to be his running mate in August 2008.
Now, Biden has so far notched underwhelming finishes in Iowa, New Hampshire and Nevada, he's already gone further than his previous presidential bids.
Biden himself has set expectations high for his South Carolina performance. "The full comeback starts in South Carolina and then goes here on Tuesday," Biden said while rallying supporters in North Carolina on Saturday.
Correction: The headline on this post has been corrected to