36 min ago
NAACP reacts to Harris appointment: "This moment is long overdue"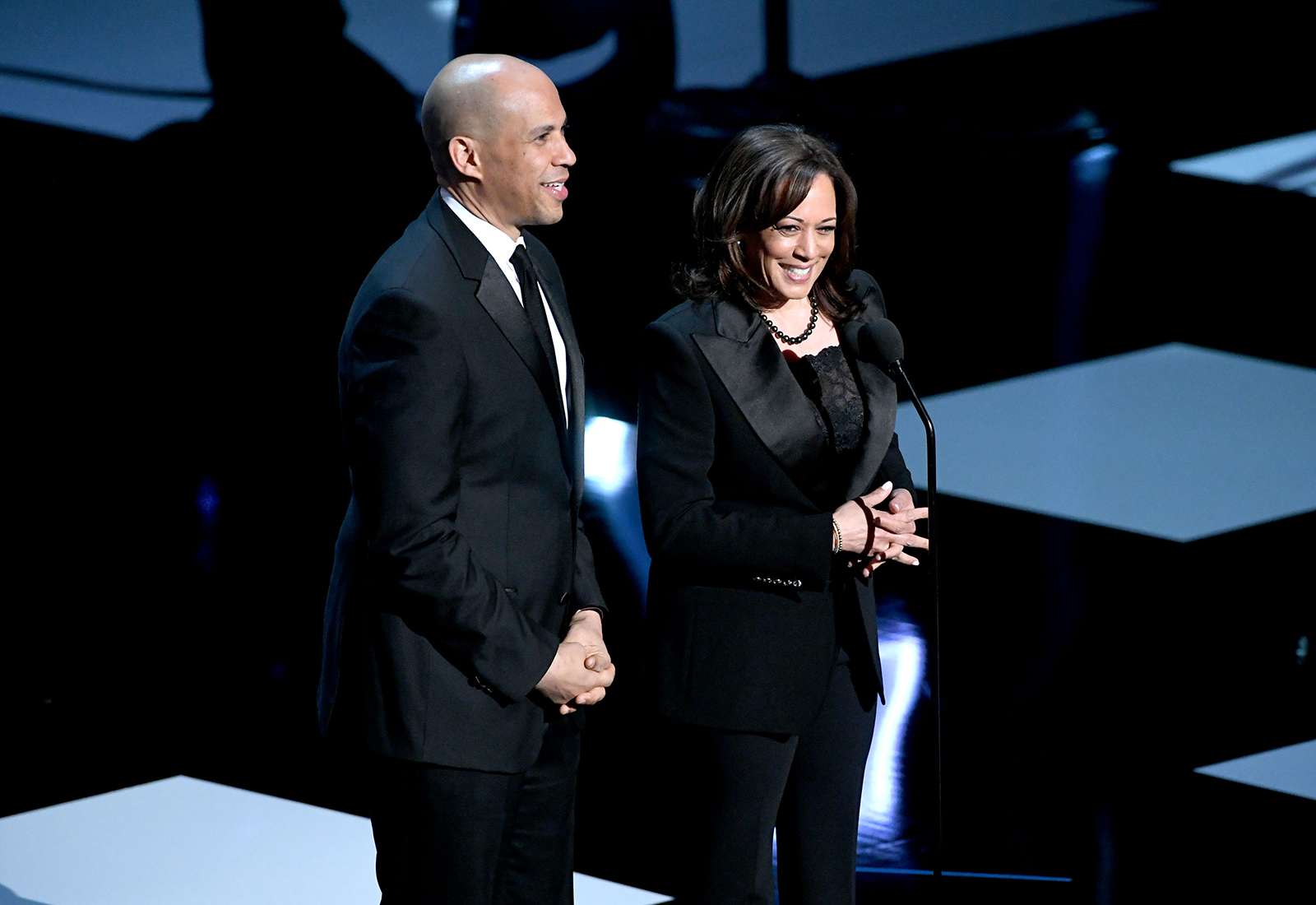 Cory Booker and Kamala Harris speak onstage at the 50th NAACP Image Awards at Dolby Theatre on March 30, 2019 in
Hollywood
, California. Kevin Winter/Getty Images
The National Association for the Advancement of Colored People (NAACP) said the appointment of Kamala Harris as Joe Biden's running mate is a "defining moment in U.S. history."
"This moment is long overdue. For far too long, we have undervalued Black women's political power and their role in shaping our culture, communities, and country," Derrick Johnson, the president and CEO of the NAACP, said in the statement Tuesday.
He added that "Black women have been at the forefront of moving us toward a more representative and unified society" but their representation within high levels of government never matched "their unwavering participation in our democracy."
Johnson said this decision "breaks down one of these barriers in historic proportions. That it comes at a time in which Black Americans face dueling threats from a global health crisis and ingrained racism is all the more powerful."
"While we do not support a political party, we recognize the overwhelming significance of this moment and what it means for this nation. We must not allow coverage of Sen. Harris' historic candidacy to decline into ugly racist and sexist stereotypes and attacks," the statement said.
"Regardless of party affiliation, every American should be proud that this milestone was finally reached," Johnson added.
41 min ago
Jill Biden to Harris' husband: "Are you ready?"
Jill Biden, Joe Biden's wife, welcomed Kamala Harris' husband to the team.
She just tweeted this to Douglas Emhoff:
About Emhoff: The Brooklyn-born Emhoff had been a quietly supportive presence during Harris' own 2020 run. He was often spotted backstage or at the edge of Harris' crowds at both her campaign events and book tour events last year, although he once rushed onstage to grab an animal rights protester who leapt on stage Saturday to confront Harris.
The Brooklyn native, who moved to Southern California in his teens and attended the USC Gould School of Law, launched his own firm in 2000 before Venable acquired it in 2006. At DLA Piper, Emhoff has continued to focus on business, entertainment and intellectual property law in both California and Washington, DC.
The couple was set up on a blind date in 2013 when Harris was California's attorney general by her best friend, Chrisette Hudlin.
41 min ago
Trump
previously said Harris would "be a fine choice" for Biden's running mate
From CNN's Jeremy Diamond 
Kamala Harris speaks at a hearing of the Homeland Security Committee on June 25, in Washington, DC. Alexander Drago/Getty Images
A reminder that President Trump less than two weeks ago said that Sen. Kamala Harris would be a "fine choice."
Trump made the comment in response to a question about veepstakes as he was leaving the White House on July 29.
Asked how he'd rate Harris as a vice president, Trump said, "I think she'd be a fine choice, Kamala Harris. She'd be a fine choice."
34 min ago
Democrats tweet their support for Kamala Harris as the VP pick
Prominent Democrats including House Speaker Nancy Pelosi and former president Bill Clinton are tweeting their approval of Kamala Harris as Joe Biden's running mate.
Here are the tweets:
Pelosi said Harris "will continue her legacy of trailblazing leadership to move our nation forward."
Former President Bill Clinton called Harris a "terrific choice."
Former Democratic presidential nominee Hillary Clinton said Harris will be a "strong partner" for Biden.
California Gov. Gavin Newsom said Harris was the "perfect choice" for Biden.
sonos sonos One (Gen 2) - Voice Controlled Smart Speaker with Amazon Alexa Built-in - Black
read more
Former Democratic presidential candidate Andrew Yang said Harris is "set to make history."
Atlanta Mayor Keisha Lance Bottoms congratulated Harris and Biden on a "historic ticket."
35 min ago
Joe Biden and Kamala Harris will deliver remarks in Delaware tomorrow
From CNN's Brian Rokus
The Biden campaign has announced that Joe Biden and Kamala Harris will give remarks tomorrow in Wilmington, Delaware. The time of the event has not been announced.
34 min ago
Two contenders tweet support for Harris
From CNN's Dan Merica
AP
Stacey Abrams and Gretchen Whitmer, two other vice president contenders, praised Joe Biden's decision to choose Kamala Harris as his running mate.
Abrams tweeted that she is thrilled to support Harris as the next vice president and that Biden's focus is "on reaching out to every corner of our country."
Whitmer also said that she is proud to support Harris and called them a "fierce team to Build America Back Better"
Read the tweets:
48 min ago
Biden personally called Warren to tell her she was not chosen
From CNN's MJ Lee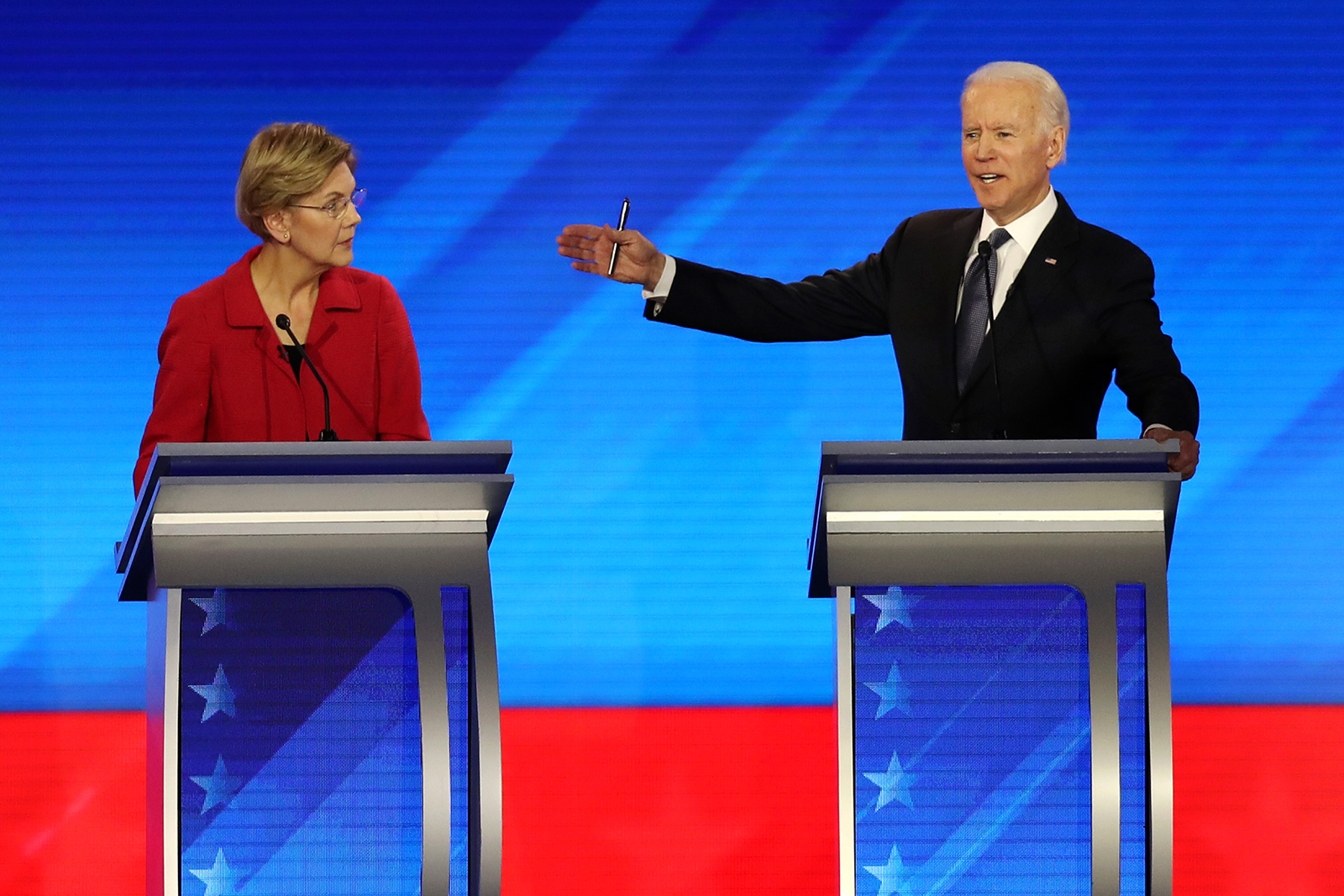 Democratic presidential candidates Sen. Elizabeth Warren and former Vice President Joe Biden participate in the Democratic presidential primary debate in the Sullivan Arena at St. Anselm College on February 7, in Manchester, New Hampshire. Joe Raedle/Getty Images
Joe Biden called Sen. Elizabeth Warren, a Democrat from Massachusetts, himself earlier today to inform her that she would not be chosen as his running mate, according to a source familiar.
47 min ago
Biden updates campaign website
Following Joe Biden's announcement that Kamala Harris will be his 2020 election running mate, the candidate's campaign website was updated to show a photo of both candidates together.
57 min ago
Susan Rice: "Harris is a tenacious and trailblazing leader"
From CNN's Jim Acosta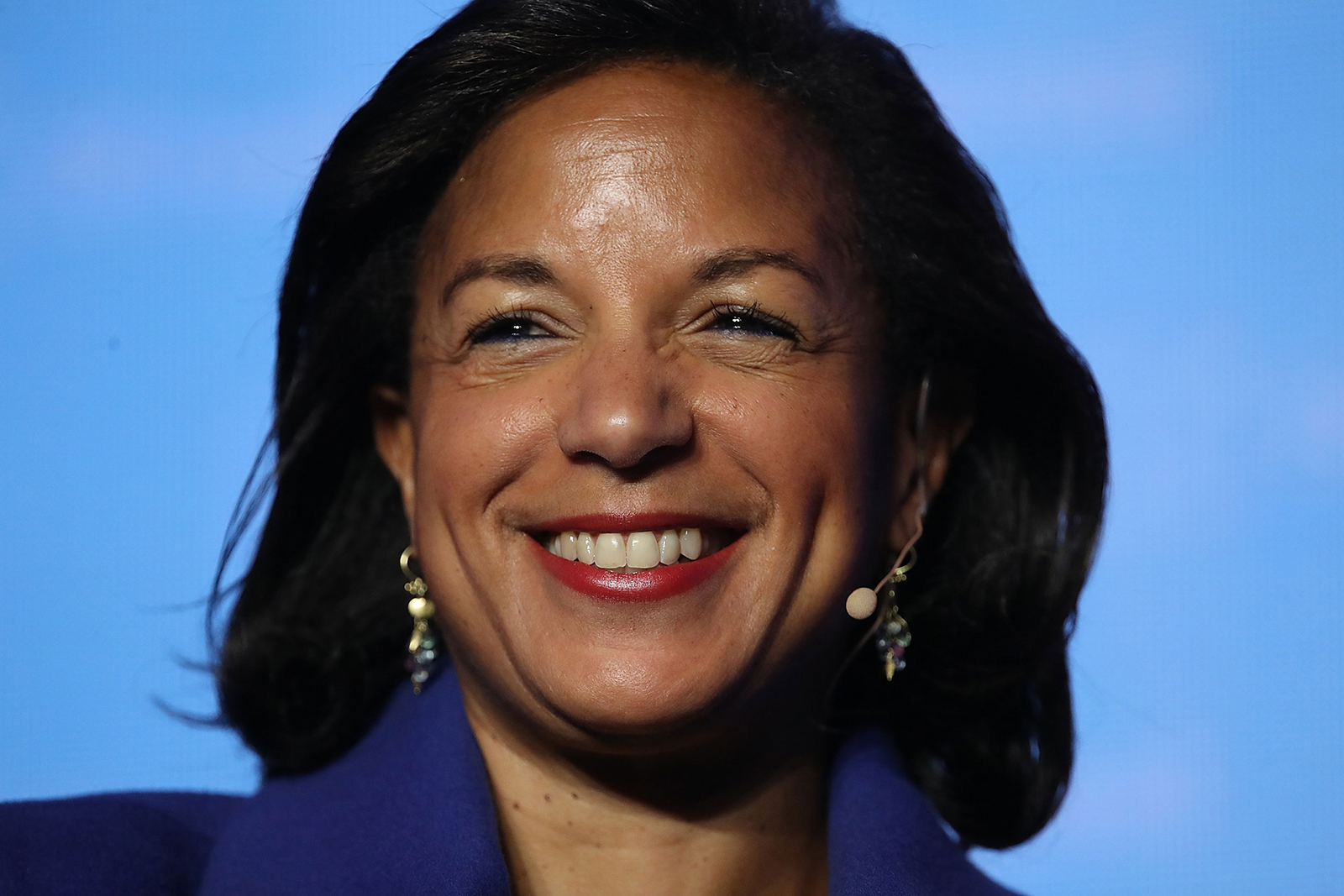 Former National Security Advisor Susan Rice speaks at the J Street 2018 National Conference April 16, 2018 in Washington, DC. Win McNamee/Getty Images
Former Obama national security adviser Susan Rice, who was among those seen as serious contenders as Joe Biden's running mate pick, congratulated Sen. Kamala Harris. 
"I warmly congratulate Senator Kamala Harris on her selection as Joe Biden's Vice Presidential running mate," Rice said in a statement. "Senator Harris is a tenacious and trailblazing leader who will make a great partner on the campaign trail. I am confident that Biden-Harris will prove to be a winning ticket."
Rice said she would do her "utmost to assist Joe Biden to become the next president of the United States and to help him govern successfully."
 Her statement continued:
"Joe Biden's principled and responsible leadership is what America urgently needs to: provide working families desperately needed support and opportunity; defeat the coronavirus and revive our economy; renew America's standing in the world and protect our national security; redress our longstanding racial and socio-economic disparities; and restore the rule of law, respect for our Constitution and faith in our democracy. Corrupt and self-serving, Donald Trump has sold America out for his personal gain. It's essential that we bring integrity, empathy, decency, and competence back to the White House with the election of Joe Biden. I look forward to supporting the